Sponsors & Supporters
Platinum SPONSORS
TOTOTHEO MARITIME
Tototheo Maritime specializes in maritime technology, focusing on optimizing vessel and fleet performance. Our range of services includes innovative, efficient, and functional solutions in the fields of satellite communication, navigation systems, digitalization and end-to-end cyber security services.
Our offices in Cyprus, Greece and Germany offer complete solutions starting from pre-sales consultancy all through onboard installation and maintenance and after sales support. Through our teams and partners located in Europe, USA, Middle East and Far East we provide a global reach with a local touch.
Our vast experience in the maritime sector provides us with the unique advantage of in depth understanding of our customers' needs. Combined with our dynamic approach towards innovative technologies, this enables us to provide our clients with the ability to generate more value out of their daily operations.
Tototheo Maritime operates in a connected dynamic and sustainable maritime sector, supported by reliable and efficient connectivity and innovative technologies – all underpinned by the Tototheo values. We conduct our business with honesty and transparency, offering equal terms of treatment without prejudice.
Our team's foremost goal is to listen and confidently trek into the future while keeping a firm link to the present. We are driven by our passion and expertise to provide the solutions our customers need for a sustainable future.
Web: www.tototheo.com

---
WÄRTSILÄ VOYAGE
Wärtsilä Voyage transforms how vessels perform their journeys and ports manage their operations by leveraging the latest digital technologies. Using data and AI-driven software, we deliver real-time insights into operations, performance, and energy use to enhance safety, efficiency, reliability, saving fuel and minimising emissions. Our solutions combine bridge infrastructure, cloud data services, decision support systems and smart port solutions to enable shore-to-shore visibility. We are committed to building an end-to-end digital ecosystem for shipping where all vessels and ports are connected, and all operations are safe and sustainable.
GOLD SPONSOR
MARINE BROKERS
Established in 2015 in Copenhagen, Marine Brokers is your reliable partner that connects you with any bunker market worldwide within minutes. Through our curated selection of subcontractors, we supply premium marine oil products at the most competitive prices. We tailor each solution to your need and always dedicate ourselves to the task.
Silver SPONSORs
INMARSAT

Inmarsat sets the standard in maritime communications with the world's most advanced global mobile satellite network. With a rich heritage spanning more than 35 years, Inmarsat enables the maritime industry to stay connected with its highly reliable broadband satellite network and its range of leading voice and data services. Driving innovation in communications, Inmarsat is continually investing in new technology to shape the future of the connected ship and build maritime communities. When it matters most, thousands of vessels depend on Inmarsat to enhance operational efficiency, promote crew welfare and maximise safety at sea.
Web: www.inmarsat.com


---
TOTAL MARINE SOLUTIONS
Total Marine Solutions was established in 2000 with a specific mission to supply environmental products and services with a commitment to customer service and consistent, reliable support. Its focus has remained fixed on working with ship owners and operators in complying with the ever-changing regulations related to environmental protection. This is accomplished through representation of quality manufacturers specializing in the treatment of waste streams, development of monitoring devices and analysis support.
Web: www.tms-fla.com
BRONZE SPONSOR
IRI/THE MARSHALL ISLANDS REGISTRY
The Republic of the Marshall Islands (RMI) Registry is the world's leading quality registry with both the youngest and greenest fleet surpassing 192 million gross tons with 5,243 vessels at the end of August 2022. International Registries, Inc. and its affiliates (IRI), which provide administrative and technical support to the RMI Maritime and Corporate Registries, has a network of 28 worldwide offices that have the ability to register a vessel, including those under construction, record a mortgage or financing charter, incorporate a company, issue seafarer documentation, and service clientele 24/7.
Web: www.register-iri.com
COPPER SPONSOR
MF SHIPPING GROUP
MF Shipping Group is a global shipping manager that runs a fleet of product and chemical tankers ranging from 3,000 to 18,000 DWT, multi-purpose vessels, self unloaders and cement carriers. The company is regarded in the tanker segment as one of the leading shipping companies. The tankers sail for the top 10 oil companies.
FRIENDS OF WISTA SPONSOR
AMERICAN P&I CLUB
American Steamship Owners Mutual Protection and Indemnity Association, Inc. (the American Club) was established in New York in 1917. It is the only mutual Protection and Indemnity Club domiciled in the United States – indeed, in the entire Americas.
The Club is a member of the International Group of P&I Clubs, a collective of thirteen mutuals which together provide Protection and Indemnity insurance for some 90% of all world shipping.
As a consequence, the breadth of cover offered by the American Club is unsurpassed in its range.
---
BEN LINE AGENCIES
With a long history dating back to 1825, Ben Line Agencies is one of Asia-Pacific's premier providers of Integrated Maritime and Logistics Solutions. Operating in 16 countries, from Japan, to India, to Australia, with over 130 offices, we aim to deliver professional and reliable solutions across Liner and Marine Agency, Offshore and Integrated Logistics, Chemical Logistics and Freight Forwarding. In 2017, in partnership with Sharaf Shipping, we jointly launched WaterFront Maritime Services, a new global shipping agency, extending our scope and service offerings to our customers.
---
MEDIA PARTNERS
BAIRD MARITIME
Baird Maritime is the world's premier maritime publishing house, producing the maritime news portal BairdMaritime.com, incorporating leading brands Work Boat World, Fishing Boat World and Ausmarine.
Together, they are designed and intended to provide buyers and sellers, readers, visitors or viewers with the best source of maritime opinion, news, information and comment available to the international maritime industry.
So, no matter whether you own, operate, design, build or supply to any kind of commercial or government vessel, Baird Maritime is intended to serve you.
---
BUNKERSPOT

Bunkerspot is published by Petrospot Limited, a dynamic publishing and events company focused on providing information resources for the transportation, energy and maritime industries.
Bunkerspot is a key source of quality information for all professionals working in the international bunker industry. Our aim is to provide a comprehensive, accurate – and always independent – view of the multi-faceted global marine fuels industry.
The bi-monthly Bunkerspot magazine focuses on the technical, operational, commercial, environmental and legal aspects of bunkering, and also keeps its readers up to speed on innovations and trends in vessel and fuel efficiency technologies. This high profile and well respected publications is written by experienced bunker journalists and a team of top industry experts.
In addition to receiving Bunkerspot magazine and gaining full access to the news website and archive, a premier subscription package includes a log-in to the Bunkerspot Price Index.
The Bunkerspot Price Index offers spot bunker prices in over 350 ports, updated daily and with easy to see tracked price changes.
Web: www.bunkerspot.com
---

CLEANER SEAS
Cleaner Seas is an online publication that covers the whole range of marine environmental issues and legislation, ranging from matters such as oil pollution prevention to control of funnel emissions and from the dumping of rubbish to use of antifoulings. It is produced with the active assistance and support of the major maritime organisations.
Cleaner Seas has three main objectives: to keep shipping decision makers up to date with environmental issues, to inform a wider readership of what action is already being taken by shipping to prevent environmental damage and to project a balanced view of the industry's environmental record, which is far better than the tabloid press would have us believe.
Web: www.cleanerseas.com
---
COMMODITIES PEOPLE
GETTING YOU CLOSER TO YOUR PEERS, PARTNERS AND PROSPECTS
Live and online events bringing together the world's commodity and energy trading communities
Web: https://commoditiespeople.com
---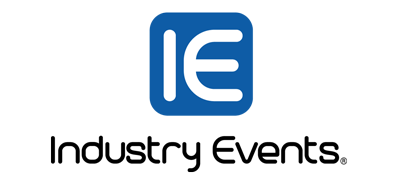 INDUSTRY EVENTS
The Industry Events platform enables collaboration between the world's professionals, enterprises, and academia through access to high-quality events and training across all industry verticals. Every day new speaking, business and sponsorship opportunities are discovered through the global Industry Events website and apps.
---
MARITIME INFORMED
MaritimeInfomed.com is a leading news, analysis and information website serving the maritime industry. Alongside up-to-date news, expert editorial analysis, and comprehensive company and events directories, the site boasts a unique, comparative database of products, covering ships' equipment and fittings; navigation, communication and electronics; and operation and maintenance. The site also offers detailed coverage of the latest technology and market trends in hot topics such as the blue economy, regulations and environmental issues. With its depth and breadth of content, MaritimeInformed.com aspires to be the definitive resource for the maritime sector.
---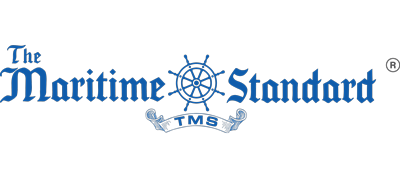 MARITIME STANDARD
The Maritime Standard Newsletter: The Maritime Standard (TMS) publishes a regular e-newsletter aimed specifically at the shipping and maritime community. It is delivered fortnightly, on the 1st and 15th of every month, and has built up a circulation of more than 40,000 recipients. It delivers the most accurate, up-to-date news about the market and has built up the largest circulation of any shipping-related online newsletter in the Middle East and India. It is also gaining popularity in other major shipping hubs, including Oslo, Hamburg, Singapore and Greece. The newsletter includes news and analysis from the shipping and ports industries and related sectors in the Middle East and Indian Subcontinent. Topics that are covered include tanker, container, dry and liquid bulk, ro-ro, and cruise shipping; terminal operations; port development; classification; ship repair and conversion; shipbuilding; ship agency; finance and insurance; maritime law; and transportation & logistics. The newsletter regally carries exclusives, analysis and interviews with top executives.
The Maritime Standard UAE Yearbook: A very successful first edition of the TMS UAE Yearbook was published in 2016, covering all the major sectors of the shipping, ports and maritime industry in the UAE. The publication was launched at SMM in Hamburg in September and generated a high level of interest. The in-depth analysis of port, shipping, shipyards, maritime law, classification, regulation and inland transports on, and other topics, was well received by the industry. The TMS UAE Yearbook 2020/21 will be released in June, following extensive on the ground research and interviews with leading players.
Web: www.themaritimestandard.com
---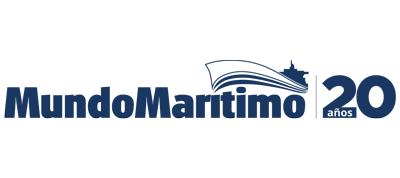 MUNDOMARITIMO LTD
MundoMaritimo is one of the most important sources of information for the shipping industry in Latin America, covering all sectors of the maritime industry including Ports and Terminals, Containers, Shipping Lines, Dry Bulk, Chartering and their users of the port and transport chain.
MundoMaritimo es una de las principales fuentes de información para la industria del transporte marítimo en América Latina, abarcando todos los sectores de la industria, incluida la de Puertos y Terminales, Contenedores, Líneas Navieras, Carga a Granel, así como los usuarios del puerto y la cadena logística de transporte en general.
Web: www.mundomaritimo.cl
---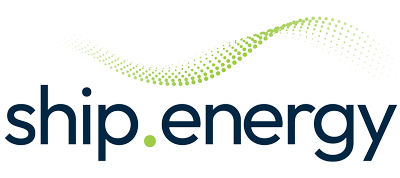 SHIP.ENERGY
ship.energy tracks the maritime sector's journey towards a decarbonised future. The platform gives shipping industry stakeholders the opportunity to learn more about cleaner marine fuels and propulsion technologies and to take part in the growing debate over how shipping and the bunker sector can actively and fully participate in the marine energy transition to zero emissions.
Published by Petrospot Limited, ship.energy is the go-to information hub for news, longer reads, interviews, and expert comment on new fuels, technologies and vessel efficiency. It also encourages and facilitates dynamic information exchange, allowing shipping and bunkering stakeholders to engage with energy and technology providers through polls, surveys, blogs, podcasts, and online discussions.
Sign up for FREE instant access.
Web: https://ship.energy