Sponsors & Supporters
VENUE SPONSOR
NORTON ROSE FULBRIGHT
We are one of the few global law firms able to provide the full range of legal services needed by today's sophisticated shipping companies. Due to the size of our global team, the breadth of our international experience and the diverse range of areas of law in which we have significant knowledge, we are able to handle any shipping-related matter, from the most complex structured finance to anti-competitive actions, from ship conversion disputes to offshore disputes and from the latest environmental regulation to the impact of blockchain and the digitalization of the whole industry.
In the area of cyber security, we are able to draw upon our global experience to advise clients on the investigation, containment and remediation of a broad range of data breaches and other cybersecurity incidents and have acted in relation to many of the world's most high-profile incidents in this area in recent years. Our clients include large corporates, government and specialist internet and datarich companies operating across a broad range of sectors including financial services; aviation; shipping, life sciences, healthcare and pharmaceuticals; retail; insurance; energy; telecommunications and technology.
Web: www.nortonrosefulbright.com
---
SUPPORTING ORGANISATION
INTERNATIONAL BUNKER INDUSTRY ASSOCIATION (IBIA)
The International Bunker Industry Association (IBIA) is the voice of the global bunker industry and represents all stakeholders across the industry value chain. Our membership includes ship owners/operators, bunker suppliers, traders, brokers, barging companies, storage companies, surveyors, port authorities, credit reporting companies, lawyers, P&I clubs, equipment manufacturers, shipping journalists and marine consultants. Today we have members in more than 80 countries.
IBIA represents the industry at the International Maritime Organization (IMO) as a consultative non-governmental organisation. IBIA was represented on the Expert Panel in 2007 which reported to IMO about the implications of proposed revisions to MARPOL Annex VI. IBIA attends all meetings of the Marine Environment Protection Committee (MEPC), the Maritime Safety Committee (MSC) and a number of Sub-Committees.
IBIA has also been granted "liaison status" with the International Standards Organisation (ISO). This enables IBIA to contribute to discussion regarding ISO 8217 and ISO 13739.
Web: https://ibia.net
---
MARINE FUELS ALLIANCE (MFA)
The marine fuels supply industry is changing with increasing pace and diversity, but are the physical suppliers adapting accordingly and sufficiently to meet the expectations of their key stakeholders?
The Marine Fuels Alliance (MFA) sets out to address the significant and complex range of issues that bunker suppliers face in the coming years. The MFA endeavours to develop a unique network between the global regions, to ensure its members are able to achieve their potential with access to resources in a new and more efficient way.
The MFA is here to provide the structure and with that, the confidence to engage together and develop new business. In doing so, the intention is to connect, support and promote in new markets in a new way.
Web: www.marinefuelsalliance.com/
---
MEDIA PARTNERS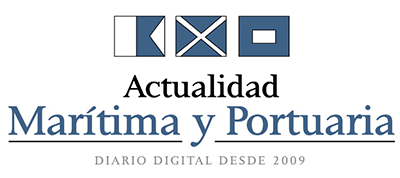 ACTUALIDAD MARITIMA Y PORTUARIA
Daily Offer of jobs into the maritime, port and logistics sectors. News, Vessels, Companies, Ports, Customs, Events … Envíenos sus ofertas de trabajo y las publicaremos completamente GRATIS en un medio profesional y especializado.
Send us your job offers and will publish totally FREE in our professional and specialized media.
Web: www.actualidadmp.com
---
BUNKERSPOT
Bunkerspot is a key source of quality information for all professionals working in the international bunker industry. Our aim is to provide a comprehensive, accurate – and always independent – view of the multi-faceted global marine fuels industry.
The bi-monthly Bunkerspot magazine, launched in February 2004, focuses on the technical, operational, commercial, environmental and legal aspects of bunkering, and also keeps its readers up to speed on innovations and trends in vessel and fuel efficiency technologies. This high profile and well respected publication is written by experienced bunker journalists and a team of top industry experts.
The Bunkerspot website includes a subscription-based real-time news and pricing service, as well as information channels, industry announcements, job moves and updates on conferences, exhibitions and other key events. An annual subscription also gives access to an unrivalled archive of news and features.
Web: www.bunkerspot.com
---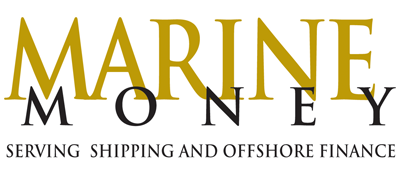 MARINE MONEY
Relied upon by shipowners, financiers, investors, ship managers, brokers, lawyers and accountants for the past 30 years, Marine Money International is constantly bridging the gap between shipowners and the international capital markets. Our publications, forums, books and other services are driven by a set of common goals: to make you money, save you money and provide you with access to investment opportunities and capital.
Web: www.marinemoney.com
---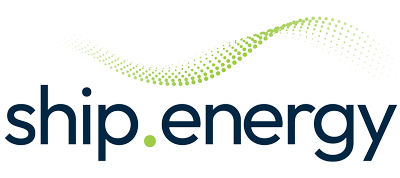 SHIP.ENERGY
ship.energy tracks the maritime sector's journey towards a decarbonised future. The platform gives shipping industry stakeholders the opportunity to learn more about cleaner marine fuels and propulsion technologies and to take part in the growing debate over how shipping and the bunker sector can actively and fully participate in the marine energy transition to zero emissions.
Published by Petrospot Limited, ship.energy is the go-to information hub for news, longer reads, interviews, and expert comment on new fuels, technologies and vessel efficiency. It also encourages and facilitates dynamic information exchange, allowing shipping and bunkering stakeholders to engage with energy and technology providers through polls, surveys, blogs, podcasts, and online discussions.
Sign up for FREE instant access.
Web: https://ship.energy