Sponsors & Supporters
SILVER SPONSORS
GLANDER INTERNATIONAL BUNKERING
Since 1961, our experts at Glander International Bunkering have fuelled the global shipping industry with integrity, professionalism, and strong relationships. As one of the largest and oldest bunker trading firms worldwide, we operate from strategic locations in Dubai, Florida, Geneva, Mumbai, Montreal, Oslo, Tønsberg, Singapore and Valencia. In 2021, Glander proudly celebrated 60 years of fuelling voyages through their global coverage and strong partnerships.
Web: gibunkering.com
---
VERITAS PETROLEUM SERVICES
We were the pioneers of marine fuel testing in 1981, plus bunker quantity surveys in 1987 and very quickly became established as a world-leading partner to the maritime industry. Before the International Marine Fuel Testing Standard, ISO8217, was introduced in 1987, we were already global-leaders in marine fuel quality testing and 40 years on, remain so to this day.

From the introduction of IMO MARPOL Annex VI in 2005, environmental legislation aimed at reducing SOx, NOx and Particulate-Matter emissions, has driven many developments in marine fuels and lubricants, with our innovations providing valued-solutions to the world's shipping fleet.
To achieve a sustainable shipping industry, attention is now focused on reducing CO2 and Green-House-Gas emissions over the next 30 years and we are at the forefront in fuel and oil advisory testing services supporting the maritime sector to achieve these goals.
Web: www.vpsveritas.com
SUPPORTED BY
VALENCIA PORT AUTHORITY
The Port Authority of Valencia (PAV), which trades under the name of VALENCIAPORT, is the public body responsible for running and managing three state-owned ports along an 80km stretch of the Mediterranean coast in Eastern Spain: Valencia, Sagunto and Gandía.

Thanks to our strategic location and our dynamic area of influence, the Port of Valencia is a key player in Spain's foreign trade. Valenciaport is not only a key element in promoting the Valencia Region abroad, but also the maritime gateway for production and consumer goods to and from the entire Iberian Peninsula.
Web: www.valenciaport.com
INDUSTRY SUPPORTER


INTERNATIONAL WINDSHIP ASSOCIATION (IWSA)
The International Windship Association (IWSA) facilitates and promotes wind propulsion for commercial shipping worldwide and brings together all parties in the development of a windship sector to shape industry and government attitudes and policies.
Web: www.wind-ship.org
ASSOCIATE SPONSOR
BOLUDA CORPORACIÓN MARÍTIMA, S.L.
Boluda Corporación Marítima is the leading Spanish maritime group with more than 185 years of experience. It has a global presence, operating in Central America, South America, the Caribbean, Africa, Cabo Verde, the Indian Ocean and Europe. This love of hard work and affinity with the sea has been passed down between generations in the Boluda family and developed over time into a sector leading corporation.
The company is organised into 2 strategic divisions: Boluda Towage and Boluda Shipping. And two smaller divisions: Boluda Port Services and VB Comisarios de Averías.
Boluda Towage's main focus is tugboat services, the core business and essential for facilitating traffic flow in the port area and provides port, coastal and offshore towing and sea salvage. This division has a fleet of 400 vessels present in the main ports of Europe, Africa, the Indian Ocean and Latin America.
Boluda Shipping is the division providing maritime services in comprehensive transportation, logistics and international freight management.
Its wide network of company offices in the main Spanish ports as well as a variety of international ports provide a single point of contact for all stopovers and port operations, with customer service and information provided 24/7 365 days a year.
Web: www.boluda.com
---
MEDIA PARTNERS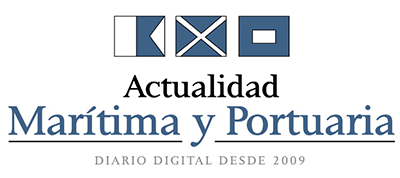 ACTUALIDAD MARITIMA Y PORTUARIA
Daily Offer of jobs into the maritime, port and logistics sectors. News, Vessels, Companies, Ports, Customs, Events …
Envíenos sus ofertas de trabajo y las publicaremos completamente GRATIS en un medio profesional y especializado.
Send us your job offers and will publish totally FREE in our professional and specialized media.
Web: www.actualidadmp.com

---
BUNKERSPOT

Bunkerspot is published by Petrospot Limited, a dynamic publishing and events company focused on providing information resources for the transportation, energy and maritime industries.
Bunkerspot is a key source of quality information for all professionals working in the international bunker industry. Our aim is to provide a comprehensive, accurate – and always independent – view of the multi-faceted global marine fuels industry.
The bi-monthly Bunkerspot magazine focuses on the technical, operational, commercial, environmental and legal aspects of bunkering, and also keeps its readers up to speed on innovations and trends in vessel and fuel efficiency technologies. This high profile and well respected publications is written by experienced bunker journalists and a team of top industry experts.
In addition to receiving Bunkerspot magazine and gaining full access to the news website and archive, a premier subscription package includes a log-in to the Bunkerspot Price Index.
The Bunkerspot Price Index offers spot bunker prices in over 350 ports, updated daily and with easy to see tracked price changes.
Web: www.bunkerspot.com
---
GLOBAL MARITIME HUB
Global Maritime Hub Hub is an online platform for sharing analysis and information about Global shipping, trade and ports.
Web: www.globalmaritimehub.com
---
HELLENIC SHIPPING NEWS WORLDWIDE
Established in 2006, Hellenic Shipping News Worldwide (www.hellenicshippingnews.com) provides news on shipping and maritime trade, as well as shipbuilding, ports, marine insurance, shipping law, freights and commodities, energy-oil and of course stock markets and the global economy.

This makes it a "one-stop-shop" for everybody interested in shipping and all aspects affecting its course. Furthermore, a free daily newsletter with the most important news is delivered to thousands of listed recipients from more than 165 countries worldwide. Readers include shipping companies, ship owners and operators, ship managers, maritime institutions all over the world, charterers, stock brokers and analysts, investors, as well as virtually any stakeholder involved in the shipping industry.

On a monthly basis, we receive more than 405,000 readers. In terms of most readers per country, they include China, India, Singapore, Greece, USA, UAE, UK, Scandinavia, Turkey and Germany. Our readers come from virtually every aspect of the maritime community, i.e. ship owners primarily, charterers, banking executives, freight and commodity traders and investors.
Web: www.hellenicshippingnews.com
---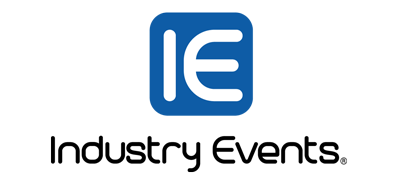 INDUSTRY EVENTS
The Industry Events platform enables collaboration between the world's professionals, enterprises, and academia through access to high-quality events and training across all industry verticals. Every day new speaking, business and sponsorship opportunities are discovered through the global Industry Events website and apps.
---
MARINE BUNKER EXCHANGE (MABUX)
MABUX's goal is to rationalise the bunker industry by focusing the necessary information on the one website – www.mabux.com / new.mabux.com - is a one-stop website! The site is tailor-made for the marine bunker industry: it gives the user all the necessary tools to be able to assess the market.
It starts with Oil Exchanges, ICE and NYMEX, publishing the so-called 'Oil Futures' feature gives the user an idea of what is actually happening in the oil market at any particular moment. Oil Future also gives an indication of the forthcoming day's spot bunker price development.
The Spot Bunker Market is updated continuously throughout the day. The Oil Future-Connect prices, which includes information from a number of major ports, are updated every minute during trading hours. These prices are visible parallel together with the Physical Market Indications, and give an early Price Warning as to which way the bunker market is heading. As from this year 2019 the site is also featuring if the bunker market is OVERCHARGING or UNDERCHARGING. A very popular tool, which gives the market players something to take into consideration.
Web: www.mabux.com
---
MANIFOLD TIMES
Manifold Times is the only independent bunker specialist media in Asia, where we have gained much popularity in Singapore since our January 2018 launch. Our proximity to the Asia market, combined with the established network of an experienced editorial team, form a strong foundation offering readers unparalleled insights starting from the world's key bunkering hub towards beyond.
---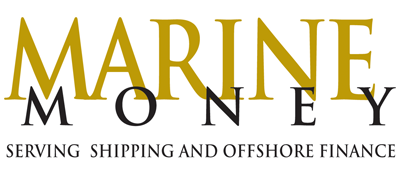 MARINE MONEY
Relied upon by shipowners, financiers, investors, ship managers, brokers, lawyers and accountants for the past 30 years, Marine Money International is constantly bridging the gap between shipowners and the international capital markets. Our publications, forums, books and other services are driven by a set of common goals: to make you money, save you money and provide you with access to investment opportunities and capital.
Web: www.marinemoney.com
---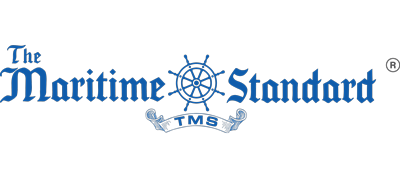 MARITIME STANDARD
The Maritime Standard Newsletter: The Maritime Standard (TMS) publishes a regular e-newsletter aimed specifically at the shipping and maritime community. It is delivered fortnightly, on the 1st and 15th of every month, and has built up a circulation of more than 40,000 recipients. It delivers the most accurate, up-to-date news about the market and has built up the largest circulation of any shipping-related online newsletter in the Middle East and India. It is also gaining popularity in other major shipping hubs, including Oslo, Hamburg, Singapore and Greece. The newsletter includes news and analysis from the shipping and ports industries and related sectors in the Middle East and Indian Subcontinent. Topics that are covered include tanker, container, dry and liquid bulk, ro-ro, and cruise shipping; terminal operations; port development; classification; ship repair and conversion; shipbuilding; ship agency; finance and insurance; maritime law; and transportation & logistics. The newsletter regally carries exclusives, analysis and interviews with top executives.
The Maritime Standard UAE Yearbook: A very successful first edition of the TMS UAE Yearbook was published in 2016, covering all the major sectors of the shipping, ports and maritime industry in the UAE. The publication was launched at SMM in Hamburg in September and generated a high level of interest. The in-depth analysis of port, shipping, shipyards, maritime law, classification, regulation and inland transports on, and other topics, was well received by the industry. The TMS UAE Yearbook 2020/21 will be released in June, following extensive on the ground research and interviews with leading players.
Web: www.themaritimestandard.com
---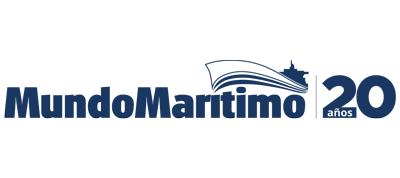 MUNDOMARITIMO LTD
MundoMaritimo is one of the most important sources of information for the shipping industry in Latin America, covering all sectors of the maritime industry including Ports and Terminals, Containers, Shipping Lines, Dry Bulk, Chartering and their users of the port and transport chain.
MundoMaritimo es una de las principales fuentes de información para la industria del transporte marítimo en América Latina, abarcando todos los sectores de la industria, incluida la de Puertos y Terminales, Contenedores, Líneas Navieras, Carga a Granel, así como los usuarios del puerto y la cadena logística de transporte en general.
Web: www.mundomaritimo.cl
---
ROBBAN ASSAFINA
"Robban Assafina" is the leading Arabian/English Middle Eastern & North African Maritime Magazine, Website, & Smart Phones' application, specialized in Shipping, Ships, Offshore & Marine Technology.
With 6 issues/year and more than 10k website visitors/month, "Robban Assafina" will continue serving and covering the latest maritime news, innovations, regulations, and events.
Published in Lebanon by Oceanic Spark Sarl, with a specialized crew of Maritime Experts, Masters & Engineers, who focus directly on shipbuilding, ships, ports, yachts, and everything related to the world of marine navigation, communication and machineries.
---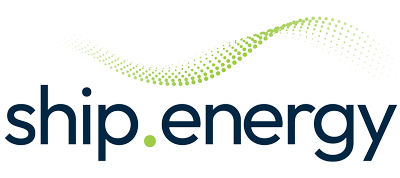 SHIP.ENERGY
ship.energy tracks the maritime sector's journey towards a decarbonised future. The platform gives shipping industry stakeholders the opportunity to learn more about cleaner marine fuels and propulsion technologies and to take part in the growing debate over how shipping and the bunker sector can actively and fully participate in the marine energy transition to zero emissions.
Published by Petrospot Limited, ship.energy is the go-to information hub for news, longer reads, interviews, and expert comment on new fuels, technologies and vessel efficiency. It also encourages and facilitates dynamic information exchange, allowing shipping and bunkering stakeholders to engage with energy and technology providers through polls, surveys, blogs, podcasts, and online discussions.
Sign up for FREE instant access.
Web: https://ship.energy
---
WORLD OILS
Worldoils is a company that combines the power of marketing as well as the in-house expertise for the Oil, Gas, Offshore and the Maritime industries.
Worldoils' web portal www.worldoils.com has become a truly central platform for visitors who need information regarding oil and gas products and services, research, training, conferences, news and events as well as a popular advertising base for providers of Oil, Gas, Marine and Offshore services. Worldoils has also launched the jobs system and a marketplace. In the recent months, Worldoils has strengthened its position as a fast developing central place for buying and selling of land rigs, offshore rigs, barge rigs and other oilfield and subsea equipment.
Web: www.worldoils.com