Sponsors & Supporters
SILVER SPONSORS

EAGLE LNG PARTNERS
Eagle LNG is building LNG infrastructure across the United States to supply clean-burning, competitively-priced fuel for the marine, remote power, rail, oil and gas, and trucking industries.

Eagle LNG is constructing the Maxville LNG Project, a domestic natural gas liquefaction plant located west of downtown Jacksonville, FL, and a state-of-the-art marine bunkering terminal at Talleyrand in Jacksonville, FL; both will be operational in the summer of 2017. The Maxville Project will supply LNG to Crowley Puerto Rico Services to be used in their LNG-powered Commitment Class ships for U.S. mainland to Puerto Rico trade.

In addition, Eagle LNG has filed its formal application with the U.S. Federal Energy Regulatory Commission ("FERC") for authorization under Section 3(a) of the Natural Gas Act to site, construct and operate natural gas liquefaction and export facilities located at a site on the St. Johns River in Jacksonville, Florida. The produced LNG will be transported to markets in the Caribbean and Latin America for power generation. It will also be delivered to local and regional markets, including marine bunkering and high horsepower applications for domestic consumption.
Web: www.eaglelng.com
---

MARSOFT INC.
Marsoft Inc. is a leading advisory group focusing solely on the maritime industry, based in Boston, London and Oslo.
Our primary focus is providing expert, objective, and timely support for senior management in making investment, financing, and chartering decisions. Our services are based upon quantitative analysis of market developments and sophisticated analysis of risk and financial performance. We develop portfolio and market risk management applications for our clients incorporating Marsoft data and analytics to support internal management decision-making.
In 2021, we launched a ground-breaking decarbonisation support initiative, the GreenScreen™ program. Marsoft's verification breakthrough confirms the emissions reductions from retrofits and makes qualifying for carbon credits a simple, low cost, and predictable process.
Web: www.marsoft.com
---

UNITROVE
Unitrove were responsible for the design and installation of the UK's first ever LNG ship bunkering facility. The first bunkering took place in May 2015 with the facility safely delivering approximately 50 tonnes of LNG into Coral Sticho.
Web: www.unitrove.com
---
MEDIA PARTNERS
BUNKERSPOT
Bunkerspot is a key source of quality information for all professionals working in the international bunker industry. Our aim is to provide a comprehensive, accurate – and always independent – view of the multi-faceted global marine fuels industry.
The bi-monthly Bunkerspot magazine, launched in February 2004, focuses on the technical, operational, commercial, environmental and legal aspects of bunkering, and also keeps its readers up to speed on innovations and trends in vessel and fuel efficiency technologies. This high profile and well respected publication is written by experienced bunker journalists and a team of top industry experts.
The Bunkerspot website includes a subscription-based real-time news and pricing service, as well as information channels, industry announcements, job moves and updates on conferences, exhibitions and other key events. An annual subscription also gives access to an unrivalled archive of news and features.
Web: www.bunkerspot.com

---
HELLENIC SHIPPING NEWS WORLDWIDE
Established in 2006, Hellenic Shipping News Worldwide (www.hellenicshippingnews.com) provides news on shipping and maritime trade, as well as shipbuilding, ports, marine insurance, shipping law, freights and commodities, energy-oil and of course stock markets and the global economy.

This makes it a "one-stop-shop" for everybody interested in shipping and all aspects affecting its course. Furthermore, a free daily newsletter with the most important news is delivered to thousands of listed recipients from more than 165 countries worldwide. Readers include shipping companies, ship owners and operators, ship managers, maritime institutions all over the world, charterers, stock brokers and analysts, investors, as well as virtually any stakeholder involved in the shipping industry.

On a monthly basis, we receive more than 405,000 readers. In terms of most readers per country, they include China, India, Singapore, Greece, USA, UAE, UK, Scandinavia, Turkey and Germany. Our readers come from virtually every aspect of the maritime community, i.e. ship owners primarily, charterers, banking executives, freight and commodity traders and investors.
Web: www.hellenicshippingnews.com
---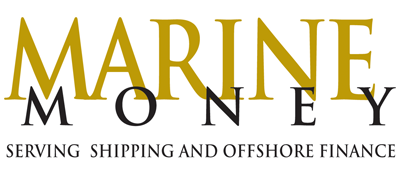 MARINE MONEY
Relied upon by shipowners, financiers, investors, ship managers, brokers, lawyers and accountants for the past 30 years, Marine Money International is constantly bridging the gap between shipowners and the international capital markets. Our publications, forums, books and other services are driven by a set of common goals: to make you money, save you money and provide you with access to investment opportunities and capital.
Web: www.marinemoney.com
---
ROBBAN ASSAFINA
"Robban Assafina" is the leading Arabian/English Middle Eastern & North African Maritime Magazine, Website, & Smart Phones' application, specialized in Shipping, Ships, Offshore & Marine Technology.
With 6 issues/year and more than 10k website visitors/month, "Robban Assafina" will continue serving and covering the latest maritime news, innovations, regulations, and events.
Published in Lebanon by Oceanic Spark Sarl, with a specialized crew of Maritime Experts, Masters & Engineers, who focus directly on shipbuilding, ships, ports, yachts, and everything related to the world of marine navigation, communication and machineries.
---
ORGANISED BY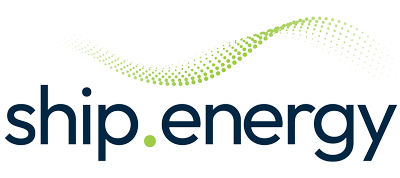 SHIP.ENERGY
ship.energy tracks the maritime sector's journey towards a decarbonised future. The platform gives shipping industry stakeholders the opportunity to learn more about cleaner marine fuels and propulsion technologies and to take part in the growing debate over how shipping and the bunker sector can actively and fully participate in the marine energy transition to zero emissions.
Published by Petrospot Limited, ship.energy is the go-to information hub for news, longer reads, interviews, and expert comment on new fuels, technologies and vessel efficiency. It also encourages and facilitates dynamic information exchange, allowing shipping and bunkering stakeholders to engage with energy and technology providers through polls, surveys, blogs, podcasts, and online discussions.
Sign up for FREE instant access.
Web: https://ship.energy