Sponsors & Supporters
GOLD SPONSOR
PENINSULA PETROLEUM GROUP
Peninsula Petroleum Group (PPG) was established in 1996 and is today the largest independent, global physical supplier and reseller of marine fuels and lubricants, with annual sales approaching 15 million metric tonnes.
From inception in Gibraltar, Peninsula Petroleum has today developed into a leading integrated bunker supplier with a presence throughout the supply chain; from cargo sourcing, storage, blending and logistics, all the way through to final delivery. Peninsula's fully integrated platform is unique in the industry and is a key strength for its customers, who trust PPG as a reliable supplier with a 23-year track record of delivery.
Peninsula Petroleum is currently a physical supplier in 15 ports worldwide and an active reseller in a further 500. With offices in 18 different locations, and representation in all of the world's key shipping, energy and trade finance centres, PPG is a truly global business. The group is justifiably proud of its Gibraltar roots and the Strait remains a key strategic hub for Peninsula as it continues to forge its conservative, international expansion strategy.
Web: www.peninsula360.com
SILVER SPONSOR
GAC Bunker Fuels Limited
GAC Bunker Fuels Limited (GBFL) is your go-to fuel and gasoil specialist and the only global trading house with an office in Egypt. The only bunkering company with integrated ISO 9001, 14001 and 45001 certifications for bunker procurement process, GBFL has a proven track record in delivering quality bunker fuels for over 30 years. We are also TRACE certified.
Powered by GAC Group, one of the world's largest providers of integrated shipping, logistics and marine services, GBFL focuses on establishing long-term relationships with our customers and helping them to reduce bunkering operations-related risks and costs. We can undertake:
- ISO-approved supplier vetting
- Utilise economies of scale in procurement for cost-effective prices
- Voyage plans for your fleet
- Coordinate with GAC agency and logistics teams to streamline procurement and minimise downtime
GBFL is committed to being net carbon zero by 2030. Contact us about alternative fuels such as biofuel and LNG, globally.
Web: www.gac.com
ASSOCIATE SPONSOR
SEAHAWK SERVICES
Seahawk Services is your Partner for Global Marine Fuel Quality and Quantity Inspection. With more than 25 years of experience in Marine Fuel Testing and Inspection, Seahawk Services provides cost-effective Fuel Oil Analysis and Bunker Quantity Survey as well as other services to assist our partners to achieve optimum fuel management and comply with marine fuel regulatory requirements.
Excellent client communication through one point of contact for all your fuel management needs.
We are Committed to Delivering Excellence without jeopardizing Quality or Integrity.
SUPPORTING ORGANISATIONS
BRITISH EGYPTIAN BUSINESS ASSOCAITION
Web: www.beba.org.eg
---
INTERNATIONAL BUNKER INDUSTRY ASSOCIATION (IBIA)
The International Bunker Industry Association (IBIA) is the voice of the global bunker industry and represents all stakeholders across the industry value chain. Our membership includes ship owners/operators, bunker suppliers, traders, brokers, barging companies, storage companies, surveyors, port authorities, credit reporting companies, lawyers, P&I clubs, equipment manufacturers, shipping journalists and marine consultants. Today we have members in more than 80 countries.
IBIA represents the industry at the International Maritime Organization (IMO) as a consultative non-governmental organisation. IBIA was represented on the Expert Panel in 2007 which reported to IMO about the implications of proposed revisions to MARPOL Annex VI. IBIA attends all meetings of the Marine Environment Protection Committee (MEPC), the Maritime Safety Committee (MSC) and a number of Sub-Committees.
IBIA has also been granted "liaison status" with the International Standards Organisation (ISO). This enables IBIA to contribute to discussion regarding ISO 8217 and ISO 13739.
Web: https://ibia.net
---
MEDIA PARTNERS
BUNKERSPOT
Bunkerspot is a key source of quality information for all professionals working in the international bunker industry. Our aim is to provide a comprehensive, accurate – and always independent – view of the multi-faceted global marine fuels industry.
The bi-monthly Bunkerspot magazine, launched in February 2004, focuses on the technical, operational, commercial, environmental and legal aspects of bunkering, and also keeps its readers up to speed on innovations and trends in vessel and fuel efficiency technologies. This high profile and well respected publication is written by experienced bunker journalists and a team of top industry experts.
The Bunkerspot website includes a subscription-based real-time news and pricing service, as well as information channels, industry announcements, job moves and updates on conferences, exhibitions and other key events. An annual subscription also gives access to an unrivalled archive of news and features.
Web: www.bunkerspot.com
---
MANIFOLD TIMES
Manifold Times is the only independent bunker specialist media in Asia, where we have gained much popularity in Singapore since our January 2018 launch. Our proximity to the Asia market, combined with the established network of an experienced editorial team, form a strong foundation offering readers unparalleled insights starting from the world's key bunkering hub towards beyond.
---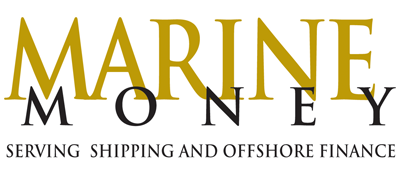 MARINE MONEY
Relied upon by shipowners, financiers, investors, ship managers, brokers, lawyers and accountants for the past 30 years, Marine Money International is constantly bridging the gap between shipowners and the international capital markets. Our publications, forums, books and other services are driven by a set of common goals: to make you money, save you money and provide you with access to investment opportunities and capital.
Web: www.marinemoney.com
---
MARITIM AFRICA
Maritimafrica is the first and only bilingual press group (English / French) dedicated to the maritime domain in Africa. Maritimafrica consists of a website and a bilingual electronic magazine (English / French), Maritimafrica Mag.
Launched in March 2019, Maritimafrica aims to inform people you about the progress of the maritime sector in Africa in terms of technology, legal, institutions or maritime organizations, schools, etc.
It serves as a platform for sharing news and the various actors involved in this field. It is also a melting pot of exchange on the different challenges of the maritime sector in Africa.
Web: https://maritimafrica.com/
---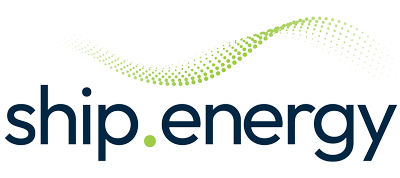 SHIP.ENERGY
ship.energy tracks the maritime sector's journey towards a decarbonised future. The platform gives shipping industry stakeholders the opportunity to learn more about cleaner marine fuels and propulsion technologies and to take part in the growing debate over how shipping and the bunker sector can actively and fully participate in the marine energy transition to zero emissions.
Published by Petrospot Limited, ship.energy is the go-to information hub for news, longer reads, interviews, and expert comment on new fuels, technologies and vessel efficiency. It also encourages and facilitates dynamic information exchange, allowing shipping and bunkering stakeholders to engage with energy and technology providers through polls, surveys, blogs, podcasts, and online discussions.
Sign up for FREE instant access.
Web: https://ship.energy