Sponsors & Supporters
---
SUPPORTING ORGANISATION
INTERNATIONAL BUNKER INDUSTRY ASSOCIATION (IBIA)
IBIA is the voice of the global bunker industry and represents all stakeholders across the industry value chain. Our membership includes ship owners/operators, bunker suppliers, traders, brokers, barging companies, storage companies, surveyors, port authorities, credit reporting companies, lawyers, P&I clubs, equipment manufacturers, shipping journalists and marine consultants. Today we have members in more than 80 countries.
IBIA represents the industry at the International Maritime Organization (IMO) as a consultative non-governmental organisation. IBIA was represented on the Expert Panel in 2007 which reported to IMO about the implications of proposed revisions to MARPOL Annex VI. IBIA attends all meetings of the Marine Environment Protection Committee (MEPC), the Maritime Safety Committee (MSC) and a number of Sub-Committees.
Web: www.ibia.net
MEDIA PARTNERS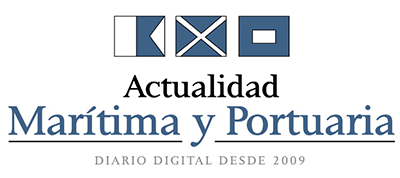 ACTUALIDAD MARITIMA Y PORTUARIA
Daily Offer of jobs into the maritime, port and logistics sectors. News, Vessels, Companies, Ports, Customs, Events …
Envíenos sus ofertas de trabajo y las publicaremos completamente GRATIS en un medio profesional y especializado.
Send us your job offers and will publish totally FREE in our professional and specialized media.
Web: www.actualidadmp.com
---
BUNKERSPOT

Bunkerspot is published by Petrospot Limited, a dynamic publishing and events company focused on providing information resources for the transportation, energy and maritime industries.
Bunkerspot is a key source of quality information for all professionals working in the international bunker industry. Our aim is to provide a comprehensive, accurate – and always independent – view of the multi-faceted global marine fuels industry.
The bi-monthly Bunkerspot magazine focuses on the technical, operational, commercial, environmental and legal aspects of bunkering, and also keeps its readers up to speed on innovations and trends in vessel and fuel efficiency technologies. This high profile and well respected publications is written by experienced bunker journalists and a team of top industry experts.
In addition to receiving Bunkerspot magazine and gaining full access to the news website and archive, a premier subscription package includes a log-in to the Bunkerspot Price Index.
The Bunkerspot Price Index offers spot bunker prices in over 350 ports, updated daily and with easy to see tracked price changes.
Web: www.bunkerspot.com


---
ENERGY TECH REVIEW
Energy Tech Review is a guardian angel in this concern, assisting the service providers and business people to choose from the vast pool of enterprises who have worked in the energy sector to bring positive changes in our environment. Energy Tech Review aggregates the brightest minds, opinions, analyses, the latest technologies, and the most mind-boggling arguments about the critical issues that exist in the energy sector.


---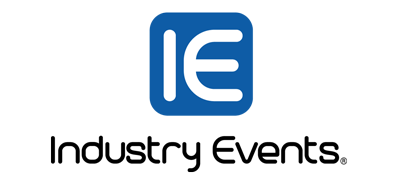 INDUSTRY EVENTS
The Industry Events platform enables collaboration between the world's professionals, enterprises, and academia through access to high-quality events and training across all industry verticals. Every day new speaking, business and sponsorship opportunities are discovered through the global Industry Events website and apps.
---
ROBBAN ASSAFINA
Robban Assafina, the regional maritime media platform has been sailing in the maritime reporting and networking since 2009, with direct connections to regional and international decision makers, who ensured a high level of participation, and still, in all accomplished activities and events.
Robban Assafina is keen to provide an effective yard for access, exchange of maritime knowledge and networking. With our progressive and synergistic maritime approach, we are able to offer distinguished themes and new directions for you to navigate your course safely and seek the best opportunities for your business development.
Robban Assafina, the unique maritime MENA publication, website, and smart phones' application, is a regional intensive maritime media services developed side by side with training courses/workshops in several countries in the Middle East and North Africa Region, with a specialized crew of maritime experts, masters & engineers, who focus directly on shipping, shipbuilding, ships, ports, offshore, and everything related to the world of marine navigation, communication and machineries.
---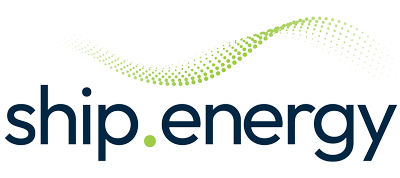 SHIP.ENERGY
ship.energy tracks the maritime sector's journey towards a decarbonised future. The platform gives shipping industry stakeholders the opportunity to learn more about cleaner marine fuels and propulsion technologies and to take part in the growing debate over how shipping and the bunker sector can actively and fully participate in the marine energy transition to zero emissions.
Published by Petrospot Limited, ship.energy is the go-to information hub for news, longer reads, interviews, and expert comment on new fuels, technologies and vessel efficiency. It also encourages and facilitates dynamic information exchange, allowing shipping and bunkering stakeholders to engage with energy and technology providers through polls, surveys, blogs, podcasts, and online discussions.
Sign up for FREE instant access.
Web: https://ship.energy