THIS COURSE IS NOW SOLD OUT
Ship.Energy ALternative fuels course
Monday 12 June 2023: Regal Suite, Royal Sonesta New Orleans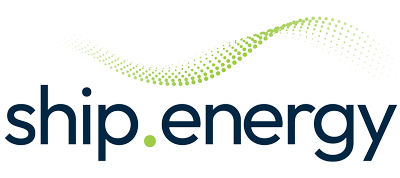 A one-day intensive course which looks at the potential benefits of using alternative fuels in the marine industry – and the reality of where the industry is now, and what practical steps will have to be taken to deliver the energy transition. The pros and cons of all the key alternative fuels will be weighed up, with a detailed focus on production, transportation, storage and delivery.
This is a ground-breaking course on the future of bunkering, so it will have plenty to offer both industry veterans and newcomers.

Delegate Pass: £450

The price of this event includes lunch, refreshments and course materials.


---
LECTURER
NIGEL DRAFFIN
Technical Consultant, Lecturer and Author
Nigel Draffin has been involved in shipping for over 50 years and in bunkering for over 25 years. He joined Shell Tankers in 1966, serving on all classes of vessel, including VLCCs and LNG tankers. In 1979, he joined the newbuilding department of Shell International Marine and later transferred to Shell's R&D unit, specialising in control systems, fuel combustion and safety systems.
In 1986, Nigel moved to the commercial department as a bunker buyer and economics analyst, two years later becoming Head of Operational Economics, responsible for all of the fuel purchased for the Shell fleet. In 1996, he joined E. A. Gibson Shipbrokers which, in 2006, merged with US-based broking house LQM Petroleum Services, where he was Senior Broker and Technical Manager. He retired from LQM in July 2015.
Nigel is a founder member of IBIA, serving several times on its council of management, the board and as its Chairman. Nigel has written 10 books on bunkering, shipping and marine lubes published by Petrospot, and is Director of the Petrospot Academy. Nigel is a member of IMarEST and Past Master of the Worshipful Company of Fuellers
---

Course Outline

09:15
Introduction
---
09:20
Why Alternative Fuels?
---
09:40
Reality
---
10:00
The Fuels
10:40
Coffee Break
---
11:10
Uptake
---
11:25
Production
---
11:45
Transport and distribution
---
12:05
Delivery
---
12:25
Lunch Break
---
13:25
Regulations
---
13:55
Contract Terms & Documentation
Steve Simms, Principal and Owner, Simms Showers LLP
---
14:25
Fuel Storage
---
14:55
Quantity and Quality
---
15:20
Coffee Break
---
15:50
Synthetic and Bio fuels
---
16:10
Economics
---
16:45
Predictions
---
17:10
Certificates and Final Remarks
---
17:30
End of Course