Sponsors & Supporters
DIAMOND SPONSOR
BUNKER ONE
Bunker One is one of the world's leading physical suppliers of marine fuels, lubricants, related products and services for vessels worldwide.
Stemming from one of the oldest shipping companies in the world, Bunker One was founded in Denmark more than four decades ago and has rapidly developed into a respected physical supplier. Thanks to our global footprint, we provide supply in any corner of the world covering five regions: North America, South America, Northern Europe, Mediterranean and Asia. Bunker One combines physical supply capabilities with an international reselling platform to guarantee optimum supply solutions.
Drive your business forward with Bunker One's unique local expertise and global coverage. We know the true DNA of the bunker industry fostering long-lasting business relationships based on expert integrity, respect and trust established by our 79 experts in selected ports and a network of offices in 12 locations.
Bunker One. Fuelling Simplicity.
Web: www.bunkerone.com
PLATINUM SPONSOR
S&P GLOBAL PLATTS
At S&P Global Platts, we provide the market insights so you can make better-informed trading and business decisions. We're the leading independent provider of information and benchmark prices for the commodities and energy markets. Customers in over 150 countries look to our expertise in news, pricing and analytics to deliver greater transparency and efficiency to markets. S&P Global Platts coverage includes oil and gas, power, petrochemicals, metals, agriculture and shipping.
S&P Global Platts is a division of S&P Global (NYSE: SPGI), which provides essential intelligence for individuals, companies and governments to make decisions with confidence.
Web: www.spglobal.com
SILVER SPONSORs
HANWA AMERICA CORP.
Hanwa Co. Ltd is a Japanese integrated trading company and physical bunker supplier in Japan. Registered on the Tokyo Stock Exchange, the company has an annual revenue of approximately $16 billion.
Petroleum is one of Hanwa's main business segments and company employs bunker fuel traders at its head office in Tokyo, as well as at its offices in Singapore, Seoul, London and New York.
The company, which has over 65 offices worldwide, also deals in metals, non-ferrous metals, food, and many other business sectors.
Hanwa has a significant presence in global markets and is also recognised as having one of the largest market shares in the Asian region.
Web: www.hanwa.co.jp
---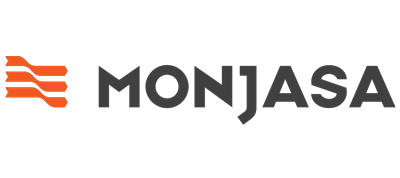 MONJASA S.A.
Monjasa supplies oil products worldwide in accordance with ISO 8217. Monjasa has a policy of using best product sources, considering price, quality, environment and general performance. Our young, dynamic and highly qualified trader teams together with our professional operational staff, provide you with the best service in the industry. Our employees around the world know the importance of building scalable and sustainable partnerships. The likelihood of success in a partnership depends on effective and transparent communication. Monjasa aims to keep our customers and vendors satisfied and duly informed about our mutual transact.
The most common bunker grades supplied are:
Fo-380cst (ISO 8217: 2010: RMG 380), Fo-180cst (ISO 8217: 2010: RME 180), MDO (ISO 8217: 2010: DMB), MGO (ISO 8217: 2010: DMA)
In line with our policy of always being flexible, we naturally meet specific wishes on quality of intermediate grades, not specifically mentioned in ISO 8217
Web: www.monjasa.com
---
PANAMA OIL TERMINALS S.A.
Web: http://panamaoilterminals.com/
BRONZE SPONSORS
INTERTEK LINTEC
As a ship owner, operator or ship cargo stakeholder, your ability to run a profitable business is constantly being challenged by quality, quantity, reliability, and performance issues. Intertek Lintec is the shipping community's gateway to Intertek's global network of state-of-the-art laboratory facilities and industry-leading technical Total Quality Assurance, helping to reduce and avoid costly delays, repairs, losses and other risks to your shipping business and operations.
---
NATIONAL MARITIME SERVICES (NMS)
National Maritime Services specializes in the civil arrest and custody management of seized commercial ships and pleasure yachts worldwide. Working in connection with admiralty attorneys, mortgagee banks and other parties that have unresolved or past due claims against vessels, the company has successfully administered hundreds of seizure, arrest and custody cases since 1989. National Maritime Services delivers timely responses for each seizure/custody assignment, ensuring that claimants achieve the desired result quickly and efficiently. In addition, National has a proven track record providing vessel management services to various governmental agencies such as the US Marshals Service, Department of Justice, Treasury Department, Homeland Security and Broward County (Florida) Sheriff's Office.
Web: www.vesselarrest.com
---
SIMMS SHOWERS LLP
Simms Showers provides comprehensive legal representation across a variety of areas, including admiralty and maritime litigation, criminal defense, False Claims Act / whistleblower litigation, intellectual property litigation, and tax controversies. Through a network of local counsel across the globe, Simms Showers assists its clients in local, national, and international matters.
Web: www.simmsshowers.com
---
STWARD OIL
Stward Oil, as part of Stward Corporation founded in 2004 is a Panama Base Fuel Services Company, proving services as Barge Operator, Physical Supplier and Mega Yacht specialized suppliers, with all the licenses, equipment and standards necessary to work at the Panama Canal and ports.
Stward Oil, Fuel Services currently operates one Tanker, 2 Supply ships and 2 bunker barges, transporting and supply marine fuel.
Web: stwardoil.com
BADGES & LANYARDS SPONSOR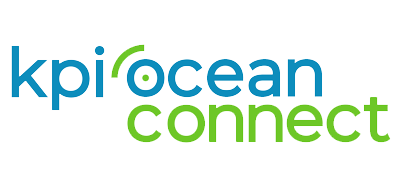 KPI OCEANCONNECT
KPI OceanConnect is one of the world's largest and most experienced independent marine energy service and solutions providers, established by the merger of KPI Bridge Oil and OceanConnect Marine.
Our dedicated global team of 170 experienced professionals has delivered trusted expert advice and services to the international shipping community since 1971.
We operate across every major maritime hub and time zone with offices in Athens, Denmark, Dubai, Hamburg, Hong Kong, Istanbul, Jakarta, London, Miami, New York, Rotterdam, Seattle, Seoul, Singapore and Tokyo.
Web: https://kpioceanconnect.com
DELEGATE CAPS SPONSOR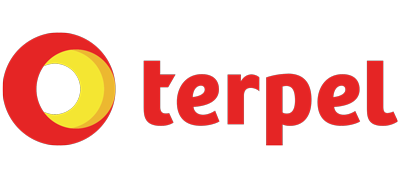 ORGANIZACIÓN TERPEL S.A.
Organización Terpel is a company that sells fuel in Colombia for automobiles, aircraft, and vessels. It also produces lubricants with international operations in Panama, Ecuador and the Dominican Republic. It is the largest distributor of vehicular natural gas in Colombia and has operations in Mexico and Peru.
We have a highly qualified team that makes our operations fast and safe for every customer. Our bunker business is located in Colombia and Panama where we deliver by barge, truck and pipeline.
We are proud to have earned the trust of our customers by offering quality products as well as constant innovation at the best price for you.
Web: www.terpel.com
sunglasses sponsor
COMPAÑIA DE PETRÓLEOS DE CHILE (COPEC S.A)
COPEC MARINE FUELS has always been leader of the Chilean fuel market as it has given its customers the best service and quality of its products. Today´s successful operations rely on highly competent service.
We realise that buyers and suppliers are closely related, so COPEC offers round the clock service, as you need it. By ensuring solid performance and setting high standards, COPEC has gained a leading market position, backed by trusted solid business relationships.
Web: ww2.copec.cl/marine-fuels
---
SUPPORTING ORGANISATION
INTERNATIONAL BUNKER INDUSTRY ASSOCIATION (IBIA)
IBIA is the voice of the global bunker industry and represents all stakeholders across the industry value chain. Our membership includes ship owners/operators, bunker suppliers, traders, brokers, barging companies, storage companies, surveyors, port authorities, credit reporting companies, lawyers, P&I clubs, equipment manufacturers, shipping journalists and marine consultants. Today we have members in more than 80 countries.
IBIA represents the industry at the International Maritime Organization (IMO) as a consultative non-governmental organisation. IBIA was represented on the Expert Panel in 2007 which reported to IMO about the implications of proposed revisions to MARPOL Annex VI. IBIA attends all meetings of the Marine Environment Protection Committee (MEPC), the Maritime Safety Committee (MSC) and a number of Sub-Committees.
Web: www.ibia.net
MEDIA PARTNERS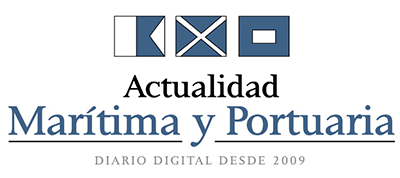 ACTUALIDAD MARITIMA Y PORTUARIA
Daily Offer of jobs into the maritime, port and logistics sectors. News, Vessels, Companies, Ports, Customs, Events …
Envíenos sus ofertas de trabajo y las publicaremos completamente GRATIS en un medio profesional y especializado.
Send us your job offers and will publish totally FREE in our professional and specialized media.
Web: www.actualidadmp.com
---
BUNKERSPOT

Bunkerspot is published by Petrospot Limited, a dynamic publishing and events company focused on providing information resources for the transportation, energy and maritime industries.
Bunkerspot is a key source of quality information for all professionals working in the international bunker industry. Our aim is to provide a comprehensive, accurate – and always independent – view of the multi-faceted global marine fuels industry.
The bi-monthly Bunkerspot magazine focuses on the technical, operational, commercial, environmental and legal aspects of bunkering, and also keeps its readers up to speed on innovations and trends in vessel and fuel efficiency technologies. This high profile and well respected publications is written by experienced bunker journalists and a team of top industry experts.
In addition to receiving Bunkerspot magazine and gaining full access to the news website and archive, a premier subscription package includes a log-in to the Bunkerspot Price Index.
The Bunkerspot Price Index offers spot bunker prices in over 350 ports, updated daily and with easy to see tracked price changes.
Web: www.bunkerspot.com
---
GLOBAL MARITIME HUB
Global Maritime Hub Hub is an online platform for sharing analysis and information about Global shipping, trade and ports.
Web: www.globalmaritimehub.com
---
HELLENIC SHIPPING NEWS WORLDWIDE
Established in 2006, Hellenic Shipping News Worldwide (www.hellenicshippingnews.com) provides news on shipping and maritime trade, as well as shipbuilding, ports, marine insurance, shipping law, freights and commodities, energy-oil and of course stock markets and the global economy.

This makes it a "one-stop-shop" for everybody interested in shipping and all aspects affecting its course. Furthermore, a free daily newsletter with the most important news is delivered to thousands of listed recipients from more than 165 countries worldwide. Readers include shipping companies, ship owners and operators, ship managers, maritime institutions all over the world, charterers, stock brokers and analysts, investors, as well as virtually any stakeholder involved in the shipping industry.

On a monthly basis, we receive more than 405,000 readers. In terms of most readers per country, they include China, India, Singapore, Greece, USA, UAE, UK, Scandinavia, Turkey and Germany. Our readers come from virtually every aspect of the maritime community, i.e. ship owners primarily, charterers, banking executives, freight and commodity traders and investors.
Web: www.hellenicshippingnews.com
---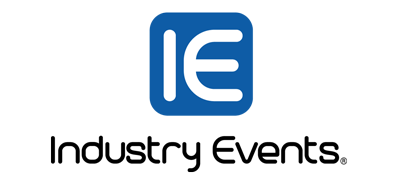 INDUSTRY EVENTS
The Industry Events platform enables collaboration between the world's professionals, enterprises, and academia through access to high-quality events and training across all industry verticals. Every day new speaking, business and sponsorship opportunities are discovered through the global Industry Events website and apps.
---
MARINE BUNKER EXCHANGE (MABUX)
MABUX's goal is to rationalise the bunker industry by focusing the necessary information on the one website – www.mabux.com / new.mabux.com - is a one-stop website! The site is tailor-made for the marine bunker industry: it gives the user all the necessary tools to be able to assess the market.
It starts with Oil Exchanges, ICE and NYMEX, publishing the so-called 'Oil Futures' feature gives the user an idea of what is actually happening in the oil market at any particular moment. Oil Future also gives an indication of the forthcoming day's spot bunker price development.
The Spot Bunker Market is updated continuously throughout the day. The Oil Future-Connect prices, which includes information from a number of major ports, are updated every minute during trading hours. These prices are visible parallel together with the Physical Market Indications, and give an early Price Warning as to which way the bunker market is heading. As from this year 2019 the site is also featuring if the bunker market is OVERCHARGING or UNDERCHARGING. A very popular tool, which gives the market players something to take into consideration.
Web: www.mabux.com
---
MANIFOLD TIMES
Manifold Times is the only independent bunker specialist media in Asia, where we have gained much popularity in Singapore since our January 2018 launch. Our proximity to the Asia market, combined with the established network of an experienced editorial team, form a strong foundation offering readers unparalleled insights starting from the world's key bunkering hub towards beyond.
---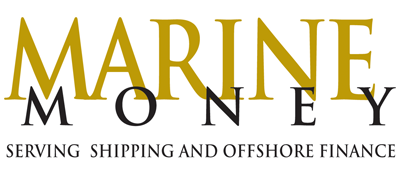 MARINE MONEY
Relied upon by shipowners, financiers, investors, ship managers, brokers, lawyers and accountants for the past 30 years, Marine Money International is constantly bridging the gap between shipowners and the international capital markets. Our publications, forums, books and other services are driven by a set of common goals: to make you money, save you money and provide you with access to investment opportunities and capital.
Web: www.marinemoney.com
---
THE MARITIME EXECUTIVE
The Maritime Executive magazine, website, newsletter and social media platforms form the largest audience in the maritime industry.
The Maritime Executive articles and editorials set the standard in the industry and are required reading for business executives and government leaders around the world. Our upscale readers depend on us for critical insight
Web: www.maritime-executive.com
---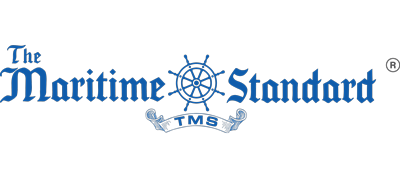 MARITIME STANDARD
The Maritime Standard Newsletter: The Maritime Standard (TMS) publishes a regular e-newsletter aimed specifically at the shipping and maritime community. It is delivered fortnightly, on the 1st and 15th of every month, and has built up a circulation of more than 40,000 recipients. It delivers the most accurate, up-to-date news about the market and has built up the largest circulation of any shipping-related online newsletter in the Middle East and India. It is also gaining popularity in other major shipping hubs, including Oslo, Hamburg, Singapore and Greece. The newsletter includes news and analysis from the shipping and ports industries and related sectors in the Middle East and Indian Subcontinent. Topics that are covered include tanker, container, dry and liquid bulk, ro-ro, and cruise shipping; terminal operations; port development; classification; ship repair and conversion; shipbuilding; ship agency; finance and insurance; maritime law; and transportation & logistics. The newsletter regally carries exclusives, analysis and interviews with top executives.
The Maritime Standard UAE Yearbook: A very successful first edition of the TMS UAE Yearbook was published in 2016, covering all the major sectors of the shipping, ports and maritime industry in the UAE. The publication was launched at SMM in Hamburg in September and generated a high level of interest. The in-depth analysis of port, shipping, shipyards, maritime law, classification, regulation and inland transports on, and other topics, was well received by the industry. The TMS UAE Yearbook 2020/21 will be released in June, following extensive on the ground research and interviews with leading players.
Web: www.themaritimestandard.com
---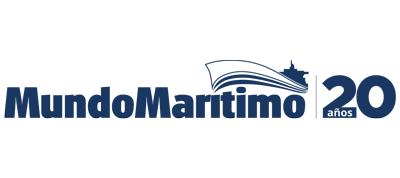 MUNDOMARITIMO LTD
MundoMaritimo is one of the most important sources of information for the shipping industry in Latin America, covering all sectors of the maritime industry including Ports and Terminals, Containers, Shipping Lines, Dry Bulk, Chartering and their users of the port and transport chain.
MundoMaritimo es una de las principales fuentes de información para la industria del transporte marítimo en América Latina, abarcando todos los sectores de la industria, incluida la de Puertos y Terminales, Contenedores, Líneas Navieras, Carga a Granel, así como los usuarios del puerto y la cadena logística de transporte en general.
Web: www.mundomaritimo.cl
---
ROBBAN ASSAFINA
"Robban Assafina" is the leading Arabian/English Middle Eastern & North African Maritime Magazine, Website, & Smart Phones' application, specialized in Shipping, Ships, Offshore & Marine Technology.
With 6 issues/year and more than 10k website visitors/month, "Robban Assafina" will continue serving and covering the latest maritime news, innovations, regulations, and events.
Published in Lebanon by Oceanic Spark Sarl, with a specialized crew of Maritime Experts, Masters & Engineers, who focus directly on shipbuilding, ships, ports, yachts, and everything related to the world of marine navigation, communication and machineries.
---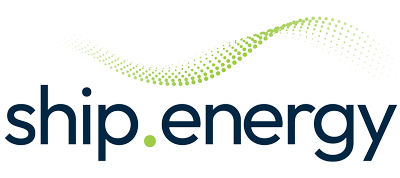 SHIP.ENERGY
ship.energy tracks the maritime sector's journey towards a decarbonised future. The platform gives shipping industry stakeholders the opportunity to learn more about cleaner marine fuels and propulsion technologies and to take part in the growing debate over how shipping and the bunker sector can actively and fully participate in the marine energy transition to zero emissions.
Published by Petrospot Limited, ship.energy is the go-to information hub for news, longer reads, interviews, and expert comment on new fuels, technologies and vessel efficiency. It also encourages and facilitates dynamic information exchange, allowing shipping and bunkering stakeholders to engage with energy and technology providers through polls, surveys, blogs, podcasts, and online discussions.
Sign up for FREE instant access.
Web: https://ship.energy
---
EVENT ORGANISER
PETROSPOT LTD
Petrospot is an independent publishing, training and events organisation focused on the maritime, energy and transportation industries.
Based in Oxfordshire, England, Petrospot was established in May 2003 by Llewellyn Bankes-Hughes (Managing Director). He is supported by Lesley Bankes-Hughes (Director of Publishing/Executive Editor) and backed by a highly professional team.
It delivers the highest quality strategic information in the most comprehensive and convenient formats – via magazines, websites and books, or face to face in conferences, exhibitions, seminars and training courses.
Petrospot works very closely with government and industry in many countries and organises some of the biggest, most popular and prestigious shipping and bunkering events in the world. In the marine fuels sector, Petrospot organises events as diverse as: Maritime Week Americas, Maritime Week Africa, Maritime Week Gibraltar, Maritime Week Las Palmas, Portugal Shipping Week, the Middle East Bunkering Convention and ARACON. The Petrospot Academy runs a range of well-respected training courses and in-house training around the world, including the Oxford Bunker Course, BunkerExperience and An Introduction to Shipping. Petrospot also co-owns and runs London International Shipping Week.
Web: www.petrospot.com