Sponsors & Supporters
SILVER SPONSORS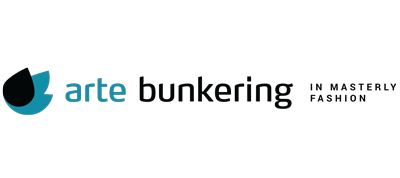 Arte Bunkering
Founded in 2010, Arte Bunkering is a dynamic and growing company, supplying bunker fuels, lubricants, and related products and services to vessels worldwide. With office locations in Tallinn, Hamburg, Norwalk, CT(USA) and Singapore,
Arte Bunkering has grown over the years to be a trusted name in the bunker and lubricant procurement field, which has been achieved through the provision of exceptional levels of customer service. We are servicing industry leading shipping companies in more than 800 ports worldwide. Arte Bunkering has a strong philosophy of transparency, honesty, accuracy and the utmost respect for our customers and partners. We constantly strive to further enhance our reputation, be recognized for these distinctive values and to build long-lasting relationships aiming for our customers to become our partners. We are fully certain, that it is the people involved in the business that make the difference, and this is why our team always goes the extra mile.
---
S&P GLOBAL PLATTS
At S&P Global Platts, we provide the market insights so you can make better-informed trading and business decisions. We're the leading independent provider of information and benchmark prices for the commodities and energy markets. Customers in over 150 countries look to our expertise in news, pricing and analytics to deliver greater transparency and efficiency to markets. S&P Global Platts coverage includes oil and gas, power, petrochemicals, metals, agriculture and shipping.
S&P Global Platts is a division of S&P Global (NYSE: SPGI), which provides essential intelligence for individuals, companies and governments to make decisions with confidence.
Web: www.spglobal.com
---
TOTAL LUBMARINE
Total Lubmarine, a division of Total Lubrifiants S.A., provides the shipping industry with pioneering marine lubricants and greases. The company is dedicated to partnering with its customers to provide turnkey solutions to their lubricant needs. A genuinely local partner, with sales and technical support based in 100 countries, Total Lubmarine provides one of the world's largest delivery hub networks – supplying to over 1,000 ports worldwide.
---
TROPIC OIL / SOL MARINE
Tropic Oil Company is the leading supplier of marine fuels and lubricant oils in the South Florida and Caribbean market. Together with SOL Marine, both divisions under the Parkland Fuel Corporation family, we serve the fuel bunkering needs of all sectors of the petroleum market. With over 60 years' experience in the industry, we have garnered a global reputation for high quality and dependable bunkering services offering competitive pricing and attractive payment terms to our customers around the world.
Web: www.tropicoil.com
---
WEST INDIES PETROLEUM
West Indies Petroleum delivers bunker services within Jamaican waters 24 hours a day to all types of vessels by barge at inner anchorage in Kingston harbour and by truck to all other ports of Jamaica. We are currently in the process of purchasing supplementary vessels which will serve the island of Jamaica.
Quality, safety and economic sense are the basics of our organisation. With this as our foundation, West Indies Petroleum has ensured full compliance with all local and international marine specifications and requirements. Our supply agreement with the local refinery, Petrojam Ltd, guarantees our customers quantity and quality certification. All products we supply meet the applicable ISO 8217/2010 standards and are in compliance with MARPOL 73/78, Annex VI. All our vessels and ventures are adequately insured and in class.
Most importantly, we strive to offer better service, better quality – accurately, safely and efficiently.
Web: www.westindiespetroleum.com
BRONZE SPONSORS
BUNKER ONE
Bunker One is one of the world's leading physical suppliers of marine fuels, lubricants, related products and services for vessels worldwide.
Stemming from one of the oldest shipping companies in the world, Bunker One was founded in Denmark more than four decades ago and has rapidly developed into a respected physical supplier. Thanks to our global footprint, we provide supply in any corner of the world covering five regions: North America, South America, Northern Europe, MED and Asia. Bunker One combines physical supply capabilities with an international reselling platform to guarantee optimum supply solutions.
Drive your business forward with Bunker One's unique local expertise and global coverage. We know the true DNA of the bunker industry fostering long-lasting business relationships based on expert integrity, respect and trust established by our 79 experts in selected ports and a network of offices in 12 locations.
Bunker One. Fuelling Simplicity.
Web: www.bunkerone.com
---
CUROIL
Curoil is a reliable partner in business through the delivery of a variety of high-quality fuel products and related services. Operating from the Southern Caribbean, the company serves clients from all over the globe.
BUNKERING ONSHORE & AT SEA
Curoil has a large storage capacity in place, especially for bunkering, leasing and cargo activities. The company offers onshore, inshore and offshore bunkering services and a variety of high-quality bunkering products is available at a short turnaround time. On request, custom-made product blends are delivered.
Curoil operates according to the highest international and environmental standards. Its key products are ISO-certified and delivered under well-known international standards. For more information about Curoil's products and services, please contact the commercial department at +5999 432-0000 or send an email to bunkering@curoil.com
Web: www.curoil.com
---
Colonial Oil Industries
Colonial Oil Industries, Inc., originally founded as American Oil Company in 1921, has unsurpassed experience in the delivery of high-quality fuel and lubricant products. We offer ex-pipe, truck and barge bunkering services to Georgia, South Carolina, North Carolina, and Florida.
In addition to Colonial Oil being a physical supplier of marine fuels, our sister companies (Colonial Terminals, Inc., Colonial Towing, Inc., and Colonial Fuel & Lubricant Services, Inc.) add a powerhouse of logistical capabilities. We have the expertise and operational flexibility to provide each and every customer with personalized service 24/7-365. We have 100 years of experience navigating the constant changes in the marine world. We will be there when and where you need us.
Web: http://colonialoilindustries.com
---
GLANDER INTERNATIONAL BUNKERING
Since 1961, our experts at Glander International Bunkering have fuelled the global shipping industry with integrity, professionalism, and strong relationships. As one of the largest and oldest bunker trading firms worldwide, we operate from strategic locations in Dubai, Florida, Geneva, Mumbai, Montreal, Oslo, Tønsberg, Singapore and Valencia. Our partnerships with shipping and oil companies ensure smoother journeys, global coverage, and business growth.
Web: gibunkering.com
---
INTERTEK LINTEC
Intertek Lintec Supports the World's Shipping Industry.
As a ship owner, operator or ship cargo stakeholder, your ability to run a profitable business is constantly being challenged by bunker quality, quantity, reliability, and performance issues. Intertek Lintec is a global marine industry services leader with over 25 years of industry experience and we are ready to support you with the expertise and resources to help reduce and avoid costly delays, repairs, losses and other risks to your shipping business and operations.
Whether your business is local or global, Intertek Lintec professionals are ready to assist your vessels so that they can meet environmental, safety and regulatory requirements. Our innovative new services along with Intertek's extensive global network and valuable local knowledge and resources support clients in the demanding maritime business environment.
Web: intertek-lintec.com
---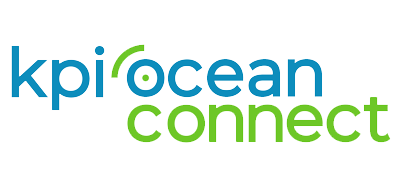 KPI OCEANCONNECT
KPI OceanConnect is one of the world's largest and most experienced independent marine energy service and solutions providers, established by the merger of KPI Bridge Oil and OceanConnect Marine.
Our dedicated global team of 170 experienced professionals has delivered trusted expert advice and services to the international shipping community since 1971.
We operate across every major maritime hub and time zone with offices in Athens, Denmark, Dubai, Hamburg, Hong Kong, Istanbul, Jakarta, London, Miami, New York, Rotterdam, Seattle, Seoul, Singapore and Tokyo.
Web: https://kpioceanconnect.com
---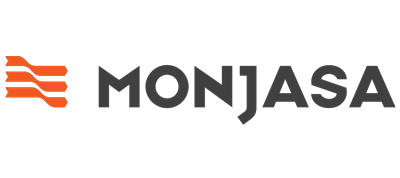 MONJASA S.A.
Monjasa supplies oil products worldwide in accordance with ISO 8217. Monjasa has a policy of using best product sources, considering price, quality, environment and general performance. Our young, dynamic and highly qualified trader teams together with our professional operational staff, provide you with the best service in the industry. Our employees around the world know the importance of building scalable and sustainable partnerships. The likelihood of success in a partnership depends on effective and transparent communication. Monjasa aims to keep our customers and vendors satisfied and duly informed about our mutual transact.
The most common bunker grades supplied are:
Fo-380cst (ISO 8217: 2010: RMG 380), Fo-180cst (ISO 8217: 2010: RME 180), MDO (ISO 8217: 2010: DMB), MGO (ISO 8217: 2010: DMA)
In line with our policy of always being flexible, we naturally meet specific wishes on quality of intermediate grades, not specifically mentioned in ISO 8217
Web: www.monjasa.com
---
PETROIL MARINE
Petroil Marine, a 100% Mexican company, backed by PEMEX (Petróleos Mexicanos), leader in the distribution of Bunker fuels in the Mexican Pacific Coast, such as VLSFO, IFO180, IFO380, MGO, LSMGO; Subsidiary of Petroil Group with more than 60 years of experience in the industry, Physical Bunker Supplier covering the entire supply chain from the refinery to our own storage tanks, laboratories, modern fleet of trucks and barges with the most advanced mixing system, that asures the homogeneity and quality of the fuel, measuring with coriolis type flow meters that guarantees the exact quantity of fuel to our customers and a capacity of 1000 MT.
We reach our customers by land or sea in the ports of Ensenada and Manzanillo; also supplying bunker fuels by truck in Guaymas, Topolobampo, Mazatlan, Puerto Vallarta.
Our experience supports us, we have great infrastructure and highly qualified personnel providing comprehensive solutions servicing our clients 365 days a year.
Web: www.petroil.com.mx
---
SIMMS SHOWERS LLP
Simms Showers provides comprehensive legal representation across a variety of areas, including admiralty and maritime litigation, criminal defense, False Claims Act / whistleblower litigation, intellectual property litigation, and tax controversies. Through a network of local counsel across the globe, Simms Showers assists its clients in local, national, and international matters.
Web: www.simmsshowers.com
---
THE PLAZA MARINE GROUP
The Plaza Marine Group offers a comprehensive fleet of marine fuel services through state-of-the-art operations along the United States' Eastern Seaboard and Gulf Coast. Energized by 25 years of incisive knowledge and insightful awareness of all phases of the marine fuel supply chain,
The Plaza Marine Group takes great pride in its position as an industry leader distinguished by uncompromising integrity, unmatched capabilities and unrelenting environmental respect.
---
TRANSPARENSEA FUELS
With a focus on professionalism, responsiveness and integrity, Transparensea Fuels has rapidly become one of the largest bunker brokerage only companies globally. Supported and respected by blue-chip ship operators and oil majors and suppliers around the world, we offer custom-tailored support to meet your individual needs. This includes: consultancy, risk analysis, contract negotiations, bunker planning, purchase benchmarking, market intelligence, and of course, spot bunker purchasing. Providing a transparent bunker purchasing chain is at the core of who we are and what we do.
ASSOCIATE SPONSOR
SEAHAWK SERVICES
Seahawk Services is your Partner for Global Marine Fuel Quality and Quantity Inspection. With more than 25 years of experience in Marine Fuel Testing and Inspection, Seahawk Services provides cost-effective Fuel Oil Analysis and Bunker Quantity Survey as well as other services to assist our partners to achieve optimum fuel management and comply with marine fuel regulatory requirements.
Excellent client communication through one point of contact for all your fuel management needs.
We are Committed to Delivering Excellence without jeopardizing Quality or Integrity.
SUPPORTING ORGANISATION
INTERNATIONAL BUNKER INDUSTRY ASSOCIATION (IBIA)
The International Bunker Industry Association (IBIA) is the voice of the global bunker industry and represents all stakeholders across the industry value chain. Our membership includes ship owners/operators, bunker suppliers, traders, brokers, barging companies, storage companies, surveyors, port authorities, credit reporting companies, lawyers, P&I clubs, equipment manufacturers, shipping journalists and marine consultants. Today we have members in more than 80 countries.
IBIA represents the industry at the International Maritime Organization (IMO) as a consultative non-governmental organisation. IBIA was represented on the Expert Panel in 2007 which reported to IMO about the implications of proposed revisions to MARPOL Annex VI. IBIA attends all meetings of the Marine Environment Protection Committee (MEPC), the Maritime Safety Committee (MSC) and a number of Sub-Committees.
IBIA has also been granted "liaison status" with the International Standards Organisation (ISO). This enables IBIA to contribute to discussion regarding ISO 8217 and ISO 13739.
Web: https://ibia.net
MEDIA PARTNERS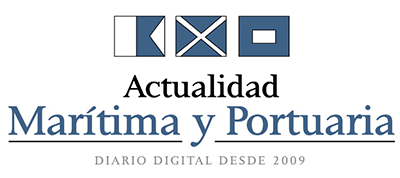 ACTUALIDAD MARITIMA Y PORTUARIA
Daily Offer of jobs into the maritime, port and logistics sectors. News, Vessels, Companies, Ports, Customs, Events …
Envíenos sus ofertas de trabajo y las publicaremos completamente GRATIS en un medio profesional y especializado.
Send us your job offers and will publish totally FREE in our professional and specialized media.
Web: www.actualidadmp.com
---
ALL ABOUT SHIPPING
Our mission is to create the free platform for all issues of the shipping industry – after all, 80 percent of our planet is water and the majority of its 7 plus billion people live close to the sea! We are slowly but steadily conquering the maritime world, so come on board and gradually see what you can get from this medium.
Web: www.allaboutshipping.co.uk
---
BUNKERSPOT
Bunkerspot is a key source of quality information for all professionals working in the international bunker industry. Our aim is to provide a comprehensive, accurate – and always independent – view of the multi-faceted global marine fuels industry.
The bi-monthly Bunkerspot magazine, launched in February 2004, focuses on the technical, operational, commercial, environmental and legal aspects of bunkering, and also keeps its readers up to speed on innovations and trends in vessel and fuel efficiency technologies. This high profile and well respected publication is written by experienced bunker journalists and a team of top industry experts.
The Bunkerspot website includes a subscription-based real-time news and pricing service, as well as information channels, industry announcements, job moves and updates on conferences, exhibitions and other key events. An annual subscription also gives access to an unrivalled archive of news and features.
Web: www.bunkerspot.com
---
GLOBAL MARITIME HUB
Global Maritime Hub Hub is an online platform for sharing analysis and information about Global shipping, trade and ports.
---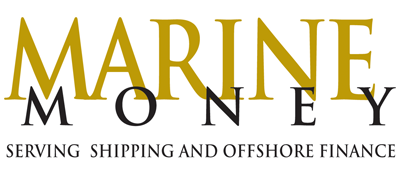 MARINE MONEY
Relied upon by shipowners, financiers, investors, ship managers, brokers, lawyers and accountants for the past 30 years, Marine Money International is constantly bridging the gap between shipowners and the international capital markets. Our publications, forums, books and other services are driven by a set of common goals: to make you money, save you money and provide you with access to investment opportunities and capital.
Web: www.marinemoney.com
---
THE MARITIME EXECUTIVE
Web: www.maritime-executive.com
---
MUNDOMARITIMO LTD
MundoMaritimo is one of the most important sources of information for the shipping industry in Latin America, covering all sectors of the maritime industry including Ports and Terminals, Containers, Shipping Lines, Dry Bulk, Chartering and their users of the port and transport chain.
MundoMaritimo es una de las principales fuentes de información para la industria del transporte marítimo en América Latina, abarcando todos los sectores de la industria, incluida la de Puertos y Terminales, Contenedores, Líneas Navieras, Carga a Granel, así como los usuarios del puerto y la cadena logística de transporte en general.
Web: www.mundomaritimo.cl
---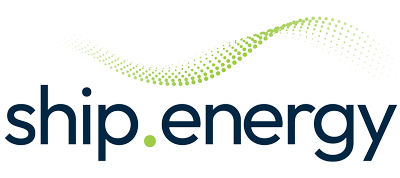 SHIP.ENERGY
ship.energy tracks the maritime sector's journey towards a decarbonised future. The platform gives shipping industry stakeholders the opportunity to learn more about cleaner marine fuels and propulsion technologies and to take part in the growing debate over how shipping and the bunker sector can actively and fully participate in the marine energy transition to zero emissions.
Published by Petrospot Limited, ship.energy is the go-to information hub for news, longer reads, interviews, and expert comment on new fuels, technologies and vessel efficiency. It also encourages and facilitates dynamic information exchange, allowing shipping and bunkering stakeholders to engage with energy and technology providers through polls, surveys, blogs, podcasts, and online discussions.
Sign up for FREE instant access.
Web: https://ship.energy
---
WORLDOILS PTE LTD
Worldoils is a company that combines the power of marketing as well as the in-house expertise for the Oil, Gas, Offshore and the Maritime industries. Worldoils' web portal www.worldoils.com has become a truly central platform for visitors who need information regarding oil and gas products and services, research, training, conferences, news and events as well as a popular advertising base for providers of Oil, Gas, Marine and Offshore services. Worldoils has also launched the jobs system and a marketplace. In the recent months, Worldoils has strengthened its position as a fast developing central place for buying and selling of land rigs, offshore rigs, barge rigs and other oilfield and subsea equipment.
Web: www.worldoils.com
---