Sponsors & Supporters
BRONZE SPONSORS
BUNKER ONE
Bunker One is one of the world's leading physical suppliers of marine fuels, lubricants, related products and services for vessels worldwide.
Stemming from one of the oldest shipping companies in the world, Bunker One was founded in Denmark more than four decades ago and has rapidly developed into a respected physical supplier. Thanks to our global footprint, we provide supply in any corner of the world covering five regions: North America, South America, Northern Europe, MED and Asia. Bunker One combines physical supply capabilities with an international reselling platform to guarantee optimum supply solutions.
Drive your business forward with Bunker One's unique local expertise and global coverage. We know the true DNA of the bunker industry fostering long-lasting business relationships based on expert integrity, respect and trust established by our 79 experts in selected ports and a network of offices in 12 locations.
Bunker One. Fuelling Simplicity.
Web: www.bunkerone.com
GLANDER INTERNATIONAL BUNKERING
Since 1961, our experts at Glander International Bunkering have fuelled the global shipping industry with integrity, professionalism, and strong relationships. As one of the largest and oldest bunker trading firms worldwide, we operate from strategic locations in Dubai, Florida, Geneva, Mumbai, Montreal, Oslo, Tønsberg, Singapore and Valencia. Our partnerships with shipping and oil companies ensure smoother journeys, global coverage, and business growth.
Web: gibunkering.com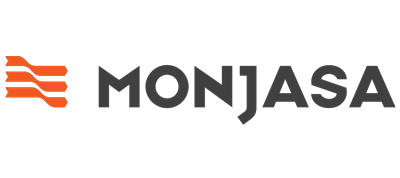 MONJASA S.A.
Monjasa supplies oil products worldwide in accordance with ISO 8217. Monjasa has a policy of using best product sources, considering price, quality, environment and general performance. Our young, dynamic and highly qualified trader teams together with our professional operational staff, provide you with the best service in the industry. Our employees around the world know the importance of building scalable and sustainable partnerships. The likelihood of success in a partnership depends on effective and transparent communication. Monjasa aims to keep our customers and vendors satisfied and duly informed about our mutual transact.
The most common bunker grades supplied are:
Fo-380cst (ISO 8217: 2010: RMG 380), Fo-180cst (ISO 8217: 2010: RME 180), MDO (ISO 8217: 2010: DMB), MGO (ISO 8217: 2010: DMA)
In line with our policy of always being flexible, we naturally meet specific wishes on quality of intermediate grades, not specifically mentioned in ISO 8217
Web: www.monjasa.com
PETROIL MARINE
Petroil Marine, a 100% Mexican company, backed by PEMEX (Petróleos Mexicanos), leader in the distribution of Bunker fuels in the Mexican Pacific Coast, such as VLSFO, IFO180, IFO380, MGO, LSMGO; Subsidiary of Petroil Group with more than 60 years of experience in the industry, Physical Bunker Supplier covering the entire supply chain from the refinery to our own storage tanks, laboratories, modern fleet of trucks and barges with the most advanced mixing system, that asures the homogeneity and quality of the fuel, measuring with coriolis type flow meters that guarantees the exact quantity of fuel to our customers and a capacity of 1000 MT.
We reach our customers by land or sea in the ports of Ensenada and Manzanillo; also supplying bunker fuels by truck in Guaymas, Topolobampo, Mazatlan, Puerto Vallarta.
Our experience supports us, we have great infrastructure and highly qualified personnel providing comprehensive solutions servicing our clients 365 days a year.
Web: www.petroil.com.mx
---
ASSOCIATE SPONSOR
SEAHAWK SERVICES
Seahawk Services is your Partner for Global Marine Fuel Quality and Quantity Inspection. With more than 25 years of experience in Marine Fuel Testing and Inspection, Seahawk Services provides cost-effective Fuel Oil Analysis and Bunker Quantity Survey as well as other services to assist our partners to achieve optimum fuel management and comply with marine fuel regulatory requirements.
Excellent client communication through one point of contact for all your fuel management needs.
We are Committed to Delivering Excellence without jeopardizing Quality or Integrity.
---
MEDIA PARTNERS
BUNKERSPOT
Bunkerspot is a key source of quality information for all professionals working in the international bunker industry. Our aim is to provide a comprehensive, accurate – and always independent – view of the multi-faceted global marine fuels industry.
The bi-monthly Bunkerspot magazine, launched in February 2004, focuses on the technical, operational, commercial, environmental and legal aspects of bunkering, and also keeps its readers up to speed on innovations and trends in vessel and fuel efficiency technologies. This high profile and well respected publication is written by experienced bunker journalists and a team of top industry experts.
The Bunkerspot website includes a subscription-based real-time news and pricing service, as well as information channels, industry announcements, job moves and updates on conferences, exhibitions and other key events. An annual subscription also gives access to an unrivalled archive of news and features.
Web: www.bunkerspot.com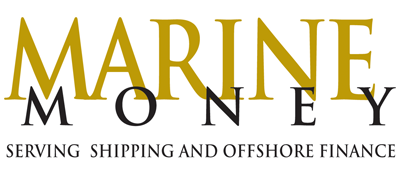 MARINE MONEY
Relied upon by shipowners, financiers, investors, ship managers, brokers, lawyers and accountants for the past 30 years, Marine Money International is constantly bridging the gap between shipowners and the international capital markets. Our publications, forums, books and other services are driven by a set of common goals: to make you money, save you money and provide you with access to investment opportunities and capital.
Web: www.marinemoney.com
MUNDOMARITIMO LTD
MundoMaritimo is one of the most important sources of information for the shipping industry in Latin America, covering all sectors of the maritime industry including Ports and Terminals, Containers, Shipping Lines, Dry Bulk, Chartering and their users of the port and transport chain.
MundoMaritimo es una de las principales fuentes de información para la industria del transporte marítimo en América Latina, abarcando todos los sectores de la industria, incluida la de Puertos y Terminales, Contenedores, Líneas Navieras, Carga a Granel, así como los usuarios del puerto y la cadena logística de transporte en general.
Web: www.mundomaritimo.cl
---