Exhibitors Package
Every physical conference has its side shows and the Maritime Week Americas Virtual Conference is no different. It offers exhibition stands where companies can display their products and services, via video presentations, one-to-one meetings, and poster displays.
Exhibitors can gather visitor data for later follow up and attendees can plan their visits and gather the information they require from each of the exhibitors.
---
MWA Virtual Exhibit - £1,950
Virtual platform main banner logo included
Social media Links
Company contact information displayed
Hyperlinks from the booth page to your corporate website
Attendees can live chat with your company
Attendees can send meeting requests
Ability to showcase your products and services
Page visits data (GDPR rules apply)
---
EXHIBITORS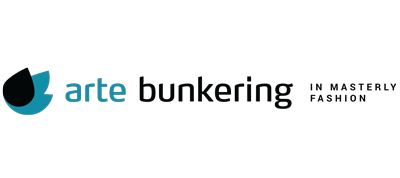 Arte Bunkering
Founded in 2010, Arte Bunkering is a dynamic and growing company, supplying bunker fuels, lubricants, and related products and services to vessels worldwide. With office locations in Tallinn, Hamburg, Norwalk, CT(USA) and Singapore,
Arte Bunkering has grown over the years to be a trusted name in the bunker and lubricant procurement field, which has been achieved through the provision of exceptional levels of customer service. We are servicing industry leading shipping companies in more than 800 ports worldwide. Arte Bunkering has a strong philosophy of transparency, honesty, accuracy and the utmost respect for our customers and partners. We constantly strive to further enhance our reputation, be recognized for these distinctive values and to build long-lasting relationships aiming for our customers to become our partners. We are fully certain, that it is the people involved in the business that make the difference, and this is why our team always goes the extra mile.
---
CUROIL
Curoil is a reliable partner in business through the delivery of a variety of high-quality fuel products and related services. Operating from the Southern Caribbean, the company serves clients from all over the globe.
BUNKERING ONSHORE & AT SEA
Curoil has a large storage capacity in place, especially for bunkering, leasing and cargo activities. The company offers onshore, inshore and offshore bunkering services and a variety of high-quality bunkering products is available at a short turnaround time. On request, custom-made product blends are delivered.
Curoil operates according to the highest international and environmental standards. Its key products are ISO-certified and delivered under well-known international standards. For more information about Curoil's products and services, please contact the commercial department at +5999 432-0000 or send an email to bunkering@curoil.com
Web: www.curoil.com
---
INTERTEK LINTEC
Intertek Lintec Supports the World's Shipping Industry.
As a ship owner, operator or ship cargo stakeholder, your ability to run a profitable business is constantly being challenged by bunker quality, quantity, reliability, and performance issues. Intertek Lintec is a global marine industry services leader with over 25 years of industry experience and we are ready to support you with the expertise and resources to help reduce and avoid costly delays, repairs, losses and other risks to your shipping business and operations.
Whether your business is local or global, Intertek Lintec professionals are ready to assist your vessels so that they can meet environmental, safety and regulatory requirements. Our innovative new services along with Intertek's extensive global network and valuable local knowledge and resources support clients in the demanding maritime business environment.
Web: intertek-lintec.com
---

PETROSPOT LTD
Petrospot is an independent publishing, training and events organisation focused on the maritime, energy and transportation industries.
Based in Oxfordshire, England, Petrospot was established in May 2003 by Llewellyn Bankes-Hughes (Managing Director). He is supported by Lesley Bankes-Hughes (Director of Publishing/Executive Editor) and Jerry Carter (Director – Sales) and backed by a highly professional team.
It delivers the highest quality strategic information in the most comprehensive and convenient formats – via magazines, websites and books, or face to face in conferences, exhibitions, seminars and training courses.
Petrospot works very closely with government and industry in many countries and organises some of the biggest, most popular and prestigious shipping and bunkering events in the world. In the marine fuels sector, Petrospot organises events as diverse as: Maritime Week Americas, Maritime Week Africa, Maritime Week Gibraltar, Maritime Week Las Palmas, Portugal Shipping Week, the Middle East Bunkering Convention and ARACON. The Petrospot Academy runs a range of well-respected training courses and in-house training around the world, including the Oxford Bunker Course, BunkerExperience and An Introduction to Shipping. Petrospot also co-owns and runs London International Shipping Week.
Web: www.petrospot.com
---
S&P GLOBAL PLATTS
At S&P Global Platts, we provide the market insights so you can make better-informed trading and business decisions. We're the leading independent provider of information and benchmark prices for the commodities and energy markets. Customers in over 150 countries look to our expertise in news, pricing and analytics to deliver greater transparency and efficiency to markets. S&P Global Platts coverage includes oil and gas, power, petrochemicals, metals, agriculture and shipping.
S&P Global Platts is a division of S&P Global (NYSE: SPGI), which provides essential intelligence for individuals, companies and governments to make decisions with confidence.
Web: www.spglobal.com
---
TOTAL LUBMARINE
Total Lubmarine, a division of Total Lubrifiants S.A., provides the shipping industry with pioneering marine lubricants and greases. The company is dedicated to partnering with its customers to provide turnkey solutions to their lubricant needs. A genuinely local partner, with sales and technical support based in 100 countries, Total Lubmarine provides one of the world's largest delivery hub networks – supplying to over 1,000 ports worldwide.
---
TRANSPARENSEA FUELS
With a focus on professionalism, responsiveness and integrity, Transparensea Fuels has rapidly become one of the largest bunker brokerage only companies globally. Supported and respected by blue-chip ship operators and oil majors and suppliers around the world, we offer custom-tailored support to meet your individual needs. This includes: consultancy, risk analysis, contract negotiations, bunker planning, purchase benchmarking, market intelligence, and of course, spot bunker purchasing. Providing a transparent bunker purchasing chain is at the core of who we are and what we do.
---
TROPIC OIL / SOL MARINE
Tropic Oil Company is the leading supplier of marine fuels and lubricant oils in the South Florida and Caribbean market. Together with SOL Marine, both divisions under the Parkland Fuel Corporation family, we serve the fuel bunkering needs of all sectors of the petroleum market. With over 60 years' experience in the industry, we have garnered a global reputation for high quality and dependable bunkering services offering competitive pricing and attractive payment terms to our customers around the world.
Web: www.tropicoil.com
---
WEST INDIES PETROLEUM
West Indies Petroleum delivers bunker services within Jamaican waters 24 hours a day to all types of vessels by barge at inner anchorage in Kingston harbour and by truck to all other ports of Jamaica. We are currently in the process of purchasing supplementary vessels which will serve the island of Jamaica.
Quality, safety and economic sense are the basics of our organisation. With this as our foundation, West Indies Petroleum has ensured full compliance with all local and international marine specifications and requirements. Our supply agreement with the local refinery, Petrojam Ltd, guarantees our customers quantity and quality certification. All products we supply meet the applicable ISO 8217/2010 standards and are in compliance with MARPOL 73/78, Annex VI. All our vessels and ventures are adequately insured and in class.
Most importantly, we strive to offer better service, better quality – accurately, safely and efficiently.