MWA Sponsors & Supporters
SILVER SPONSOR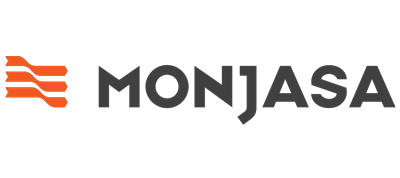 MONJASA S.A
Monjasa supplies oil products worldwide in accordance with ISO 8217. Monjasa has a policy of using best product sources, considering price, quality, environment and general performance. Our young, dynamic and highly qualified trader teams together with our professional operational staff, provide you with the best service in the industry.
Web: https://monjasa.com
BADGES & LANYARDS SPONSOR
KPI BRIDGE OIL
KPI Bridge Oil is a leading bunker broking and trading company dating back to 1971 with the head office in London and offices in Greece, Istanbul, Miami, New York, Seattle and Singapore.
With a dedicated global team of more than 95 experienced professionals worldwide, of which more than 75 are bunker brokers and traders, KPI Bridge Oil is fulfilling bunker and lube oil requirements in more than 2,800 harbours around the world for the international shipping industry, covering all major time zones, 24 hours a day.
Web: www.kpibridgeoil.com
NOTEPADS AND PENS SPONSOR
SOL CARIBBEAN LTD
Sol is the premier supplier of petroleum products to the Caribbean basin, providing customised energy solutions to customers every day and for generations to come.
It retails fuels, lubricants, and liquefied petroleum gas (LPG) through an extensive service station network, and supplies a range of petroleum-based products to commercial customers who are involved in many activities, including marine, agriculture, construction, aviation, mining and fleet operations.
Sol is committed to offering quality products and excellent energy solutions to its customers and this commitment extends to regional priorities.
Web: solpetroleum.com
---
ASSOCIATE SPONSOR
SEAHAWK SERVICES
Seahawk Services is your Partner for Global Marine Fuel Quality and Quantity Inspection. With more than 25 years of experience in Marine Fuel Testing and Inspection, Seahawk Services provides cost-effective Fuel Oil Analysis and Bunker Quantity Survey as well as other services to assist our partners to achieve optimum fuel management and comply with marine fuel regulatory requirements.
Excellent client communication through one point of contact for all your fuel management needs.
We are Committed to Delivering Excellence without jeopardising Quality or Integrity.
SUPPORTING ORGANISATION
INTERNATIONAL BUNKER INDUSTRY ASSOCIATION (IBIA)
IBIA is the voice of the global bunker industry and represents all stakeholders across the industry value chain. Our membership includes ship owners/operators, bunker suppliers, traders, brokers, barging companies, storage companies, surveyors, port authorities, credit reporting companies, lawyers, P&I clubs, equipment manufacturers, shipping journalists and marine consultants. Today we have members in more than 80 countries.
IBIA represents the industry at the International Maritime Organization (IMO) as a consultative non-governmental organisation. IBIA was represented on the Expert Panel in 2007 which reported to IMO about the implications of proposed revisions to MARPOL Annex VI. IBIA attends all meetings of the Marine Environment Protection Committee (MEPC), the Maritime Safety Committee (MSC) and a number of Sub-Committees.
Web: www.ibia.net
MEDIA PARTNERS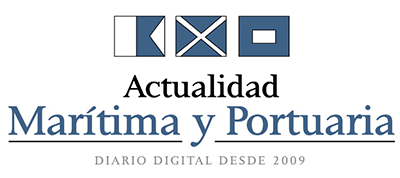 ACTUALIDAD MARITIMA Y PORTUARIA
Daily Offer of jobs into the maritime, port and logistics sectors. News, Vessels, Companies, Ports, Customs, Events …
Envíenos sus ofertas de trabajo y las publicaremos completamente GRATIS en un medio profesional y especializado.
Send us your job offers and will publish totally FREE in our professional and specialized media.
Web: www.actualidadmp.com
---
BUNKERSPOT
Bunkerspot is a key source of quality information for all professionals working in the international bunker industry. Our aim is to provide a comprehensive, accurate – and always independent – view of the multi-faceted global marine fuels industry.
The bi-monthly Bunkerspot magazine, launched in February 2004, focuses on the technical, operational, commercial, environmental and legal aspects of bunkering, and also keeps its readers up to speed on innovations and trends in vessel and fuel efficiency technologies. This high profile and well respected publication is written by experienced bunker journalists and a team of top industry experts.
The Bunkerspot website includes a subscription-based real-time news and pricing service, as well as information channels, industry announcements, job moves and updates on conferences, exhibitions and other key events. An annual subscription also gives access to an unrivalled archive of news and features.
Web: www.bunkerspot.com
---
MARITIME REPORTER & ENGINEERING NEWS
Now celebrating our 80th year as the world's premier maritime publication, Maritime Reporter & Engineering News delivers marine industry news to the world's largest audience of commercial marine industry professionals. Published monthly, Maritime Reporter has the largest audited circulation and online presence in the industry. Additionally, Maritime Reporter's international circulation is audited twice yearly by BPA, ensuring our advertisers are successful in reaching exactly the audience they want.
Web: www.marinelink.com
EVENT ORGANISER
PETROSPOT LTD
Petrospot is an independent publishing, training and events organisation focused on the maritime, energy and transportation industries.
The company publishes some of the world's most authoritative books on marine fuels, maritime law, shipping and marine surveying. It also reports on bunker news, commercial, technical and operational industry developments, and regulations via the highly-respected Bunkerspot news website and magazine.
Petrospot is the joint creator and organiser of London International Shipping Week, European Shipping Week and Portugal Shipping Week. It also runs some of the world's most successful shipping and bunkering events, including Maritime Week Americas, Maritime Week Africa, ARACON and Maritime Week Gibraltar. The Petrospot Academy runs a range of well-respected training courses around the world, including the Oxford Bunker Course and An Introduction to Shipping.
Web: www.petrospot.com