MWA Sponsors & Supporters
PLATINUM SPONSOR
BUNKER ONE
Bunker One is one of the world's leading physical suppliers of marine fuels, lubricants, related products and services for vessels worldwide.
Stemming from one of the oldest shipping companies in the world, Bunker One was founded in Denmark more than four decades ago and has rapidly developed into a respected physical supplier. Thanks to our global footprint, we provide supply in any corner of the world covering five regions: North America, South America, Northern Europe, MED and Asia. Bunker One combines physical supply capabilities with an international reselling platform to guarantee optimum supply solutions.
Drive your business forward with Bunker One's unique local expertise and global coverage. We know the true DNA of the bunker industry fostering long-lasting business relationships based on expert integrity, respect and trust established by our 79 experts in selected ports and a network of offices in 12 locations.
Bunker One. Fuelling Simplicity.
Web: bunkerone.com
---
S&P GLOBAL PLATTS
At S&P Global Platts, we provide the market insights so you can make better-informed trading and business decisions. We're the leading independent provider of information and benchmark prices for the commodities and energy markets. Customers in over 150 countries look to our expertise in news, pricing and analytics to deliver greater transparency and efficiency to markets. S&P Global Platts coverage includes oil and gas, power, petrochemicals, metals, agriculture and shipping.
S&P Global Platts is a division of S&P Global (NYSE: SPGI), which provides essential intelligence for individuals, companies and governments to make decisions with confidence.
Web: www.spglobal.com
BRONZE SPONSOR
INNOSPEC FUEL SPECIALTIES
Innospec is a global speciality chemicals company focused on bringing innovative new technologies to market combined with fast and responsive service.
We serve a range of industries across the world, bringing our products to customers in markets from oilfields, fuels, refineries and power stations to personal care and aroma chemicals.
Our global team of approximately 1100 employees spans 20 countries, applying their extensive experience and market understanding to customers' local needs. Integrating our global footprint with local service capability enables us to supply quality products that meet and anticipate changing market dynamics.
Web: www.innospecinc.com
BADGES & LANYARDS SPONSOR
KPI BRIDGE OIL
KPI Bridge Oil is a leading bunker broking and trading company dating back to 1971 with the head office in London and offices in Greece, Istanbul, Miami, New York, Seattle and Singapore.
With a dedicated global team of more than 95 experienced professionals worldwide, of which more than 75 are bunker brokers and traders, KPI Bridge Oil is fulfilling bunker and lube oil requirements in more than 2,800 harbours around the world for the international shipping industry, covering all major time zones, 24 hours a day.
Web: www.kpibridgeoil.com
NOTEPADS AND PENS SPONSOR
SOL CARIBBEAN LTD
Sol is the premier supplier of petroleum products to the Caribbean basin, providing customised energy solutions to customers every day and for generations to come.
It retails fuels, lubricants, and liquefied petroleum gas (LPG) through an extensive service station network, and supplies a range of petroleum-based products to commercial customers who are involved in many activities, including marine, agriculture, construction, aviation, mining and fleet operations.
Sol is committed to offering quality products and excellent energy solutions to its customers and this commitment extends to regional priorities.
Web: solpetroleum.com
DELEGATE CAPS SPONSOR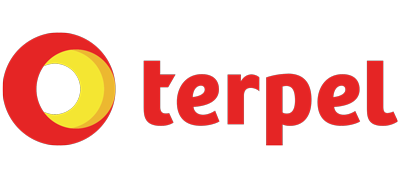 ORGANIZACIÓN TERPEL S.A.
Organización Terpel is a company that sells fuel in Colombia for automobiles, aircraft, and vessels. It also produces lubricants with international operations in Panama, Ecuador and the Dominican Republic. It is the largest distributor of vehicular natural gas in Colombia and has operations in Mexico and Peru.
We have a highly qualified team that makes our operations fast and safe for every customer. Our bunker business is located in Colombia and Panama where we deliver by barge, truck and pipeline.
We are proud to have earned the trust of our customers by offering quality products as well as constant innovation at the best price for you.
Web: www.terpel.com
---
ASSOCIATE SPONSOR
SEAHAWK SERVICES
Seahawk Services is your Partner for Global Marine Fuel Quality and Quantity Inspection. With more than 25 years of experience in Marine Fuel Testing and Inspection, Seahawk Services provides cost-effective Fuel Oil Analysis and Bunker Quantity Survey as well as other services to assist our partners to achieve optimum fuel management and comply with marine fuel regulatory requirements.
Excellent client communication through one point of contact for all your fuel management needs.
We are Committed to Delivering Excellence without jeopardizing Quality or Integrity.
MEDIA PARTNERS
ACTUALIDAD MARITIMA Y PORTUARIA
Web: actualidadmp.com
---
BUNKERSPOT MAGAZINE
Bunkerspot is a key source of quality information for all professionals working in the international bunker industry. Our aim is to provide a comprehensive, accurate – and always independent – view of the multi-faceted global marine fuels industry.
The bi-monthly Bunkerspot magazine, launched in February 2004, focuses on the technical, operational, commercial, environmental and legal aspects of bunkering, and also keeps its readers up to speed on innovations and trends in vessel and fuel efficiency technologies. This high profile and well respected publication is written by experienced bunker journalists and a team of top industry experts.
The Bunkerspot website includes a subscription-based real-time news and pricing service, as well as information channels, industry announcements, job moves and updates on conferences, exhibitions and other key events. An annual subscription also gives access to an unrivalled archive of news and features.
Web: www.bunkerspot.com
---
GCAPTAIN
gCaptain.com is a leading maritime and offshore news website, forum, and job board. Our popular email newsletter reaches over 50,000 subscribers daily.
Web: gcaptain.com
---
Marine Bunker Exchange (MABUX)
MABUX's goal is to rationalise the bunker industry by focusing the necessary information on the one website – www.mabux.com / new.mabux.com - is a one-stop website!
The site is tailor-made for the marine bunker industry: it gives the user all the necessary tools to be able to assess the market.
It starts with Oil Exchanges, ICE and NYMEX, publishing the so-called 'Oil Futures' feature gives the user an idea of what is actually happening in the oil market at any particular moment. Oil Future also gives an indication of the forthcoming day's spot bunker price development.
The Spot Bunker Market is updated continuously throughout the day. The Oil Future-Connect prices, which includes information from a number of major ports, are updated every minute during trading hours. These prices are visible parallel together with the Physical Market Indications, and give an early Price Warning as to which way the bunker market is heading. As from this year 2019 the site is also featuring if the bunker market is OVERCHARGING or UNDERCHARGING. A very popular tool, which gives the market players something to take into consideration.
Web: www.new.mabux.com
www.mabux.com
---
THE MARITIME EXECUTIVE
Web: www.maritime-executive.com
---
MARITIME REPORTER & ENGINEERING NEWS
Now celebrating our 80th year as the world's premier maritime publication, Maritime Reporter & Engineering News delivers marine industry news to the world's largest audience of commercial marine industry professionals. Published monthly, Maritime Reporter has the largest audited circulation and online presence in the industry. Additionally, Maritime Reporter's international circulation is audited twice yearly by BPA, ensuring our advertisers are successful in reaching exactly the audience they want.
Web: www.marinelink.com
---
PROFESSIONAL MARINER
Professional Mariner covers Tugs, towboats, cargo, government, passenger, spill response, pilot boats, offshore support, salvage, dredge and fireboats.
Professional Mariner gives you all the essential information you need to advance your maritime business or career including the latest news and in-depth, investigative reporting on maritime casualties, regulations, legislation, shipbuilding, safety, technology, business/management issues and more.
Web: www.professionalmariner.com
---
SEATRADE MARITIME REVIEW
Nearly 50 years ago, Seatrade was founded to facilitate better communication within the shipping and maritime communities. Today, Seatrade continues to be globally recognised as a leading brand name in the international maritime and cruise industries with a portfolio that includes publications; online news portal; awards schemes; exhibitions and conferences.
The printed voice of the maritime community, Seatrade Maritime Review provides quality editorial content on the topics that matter the most. www.seatrademagazine.com
Complementing Seatrade maritime events is Seatrade Maritime News. A site that shares exclusive reporting consisting of quality editorial found nowhere else in the maritime community. www.seatrade-maritime.com
EVENT ORGANISER
PETROSPOT LTD
Petrospot is an independent publishing, training and events organisation focused on the maritime, energy and transportation industries.
The company publishes some of the world's most authoritative books and e-books on marine fuels, maritime law, shipping and marine surveying. It also reports on bunker news, commercial, technical and operational industry developments, and regulations via the highly-respected Bunkerspot news website and magazine.
Petrospot is the joint creator and organiser of London International Shipping Week, European Shipping Week and Portugal Shipping Week. It also runs some of the world's most successful shipping and bunkering events, including Maritime Week Americas, Maritime Week Africa, ARACON and Maritime Week Gibraltar. The Petrospot Academy runs a range of well-respected training courses around the world, including the Oxford Bunker Course and An Introduction to Shipping.
Web: www.petrospot.com