Sponsors & Exhibitors
DIAMOND SPONSOR
NAVALMEX COMBUSTIBLES S.A. DE C.V.
Founded in 1996, Navalmex Combustibles S.A. de C.V. is Mexico's foremost physical supplier of marine fuels to vessels at the ports and anchorages of both Pacific and Gulf coasts.
Navalmex dominates the Mexican bunker theatre with a national fleet of 5 Gulf and 2 Pacific stationed barges. Fully Marpol Annex VI, SOLAS and ISO compliant operations also include truck deliveries to a wide variety of vessels requiring distillate and residual fuel under varying conditions.
Navalmex now guarantees nationwide compliance with ISO 8217:2010 specifications for RMG380/180 and LSMGO DMA, and has succeeded in attracting the establishment of Pacific Mexico's first independent laboratory at Manzanillo (AMSPEC), for the provision of key pre-delivery cargo specifications for buyers lifting bunker there.
As a member of the International Bunker Industry Association (IBIA), Navalmex is in its 20th year of successful operations and advancing from domestic to international prominence as the development of Mexico's position as a leading destination for ship fuel replenishment continues.
Web: www.navalmexcombustibles.com.mx
PLATINUM SPONSORS
ARTE BUNKERING LLC
Arte Bunkering supplies bunker fuels, lubricants and related products and services to vessels worldwide, delivering fuel to more than 3,000 vessels a year. In the process, we ensure that all obligations, including those related to payments, documentation and quality control, are met. Arte Bunkering has grown over the years to be a trusted name in the bunker and lubricant procurement field, which has been achieved through the provision of exceptional levels of customer service. We believe that it is the people involved in the business that make 'the difference', and this is why our team always goes the extra mile.
Web: artebunkering.com
---

About Platts: Founded in 1909, Platts is a leading global provider of energy, petrochemicals, metals and agriculture information and a premier source of benchmark prices for the physical and futures markets. Platts' news, pricing, analytics, commentary and conferences help customers make better-informed trading and business decisions and help the markets operate with greater transparency and efficiency. Customers in more than 150 countries benefit from Platts' coverage of the biofuels, carbon emissions, coal, electricity, oil, natural gas, metals, nuclear power, petrochemical, shipping and sugar markets. A division of McGraw Hill Financial, Platts is based in London with more than 1,000 employees in more than 15 offices worldwide.
About McGraw Hill Financial: McGraw Hill Financial is a leading financial intelligence company providing the global capital and commodity markets with independent benchmarks, credit ratings, portfolio and enterprise risk solutions, and analytics. The company's brands include Standard & Poor's Ratings Services, S&P Capital IQ and SNL, S&P Dow Jones Indices, Platts, CRISIL and J.D. Power. The company has approximately 20,000 employees in 31 countries.
Web: www.platts.com / www.mhfi.com
---

WORLD FUEL SERVICES
World Fuel Services is a leading global fuel logistics company, principally engaged in the marketing, sale and distribution of aviation, marine and land fuel products and related services on a worldwide basis.
As one of the world's leading global suppliers of marine fuel, our signature focus is product quality, team responsiveness and surety of supply at over 1,200 ports worldwide. All our marine services are backed by solid technical expertise for complete operational support from start to finish – providing confidence to our customer base, including off-shore, cargo fleets, cruise lines, tankers, container ships, mega yachts and government vessels.
Web: www.wfscorp.com
GOLD SPONSORS
KAMCA (TERRABUNKERING SAS)
KAMCA TRADING S.A is a Swiss oil and gas trading company, and its main activities are the export and import of crude oil, refined products, petrochemicals and gas, among others. Our company works actively in Panama and Colombia carrying out operations to supply bunkers, with close interaction with world known companies assuring services to global standards, securing and maintaining our inventories of ULSD as well as intermediate fuel oil 380 cSt in accordance to ISO 8217 specifications. With our key knowledgeable personnel and taking advantage of our premium barging services, we can offer competitive and flexible pricing schemes to our customers combined with a high quality and unique service.
The Group actively operates in commodity trading and shipping in the America, Asia and Europe.
Web: www.kamcatrading.com
---

VPS TESTING & INSPECTION, INC.
VPS, the leader in maritime testing and surveys, delivers solutions that have helped ship operators achieve measurable improvements to fuel management, fuel cost, operational efficiency and compliance with marine fuel regulatory requirements. We introduced the first commercial bunker fuel testing programme for ships in 1981. Today, customers remain at the heart of our business. We operate a global network of technical experts and offices, four specialist and wholly-owned fuel testing laboratories strategically located in Rotterdam, Singapore, Houston and Fujairah, and access to 200 key bunkering ports worldwide for bunker quantity surveys and round-the-clock technical assistance.
Web: www.v-p-s.com
SILVER SPONSORS
EXHIBITOR
CLEARLYNX LLC
ClearLynx® is the industry's premier cloud-based neutral application for shipowners and operators, suppliers, traders and brokers to price, plan, buy and sell marine fuels. It is a turnkey, one-stop bunker procurement platform, creating efficiencies through the use of synchronous and intuitive bid/ask dashboards offering complete visibility in every port. By consolidating all the transactional data in one secure depository, ClearLynx® generates a complete audit trail for reporting, benchmarking and all compliance requirements.

ClearLynx® does not endeavour to change how fuel is purchased; it simply streamlines the process with the use of easy user interface technology. All prices, offers, negotiations and communications remain confidential between each party.
ClearLynx® also offers complete access to ClearView® real-time pricing and intraday volatility in over 120 ports that can be used to benchmark and analyse trends and port arbitrage opportunities.
Web: www.clearlynx.com
---
DAN-BUNKERING (AMERICA) INC.
Dan-Bunkering supplies bunker fuels, lubricants and related products and services for your vessels worldwide. Thanks to our geographical coverage and in-depth local knowledge, we are considered a global yet local bunker supplier.
Dan-Bunkering's dedicated teams of bunker traders always seek to find the optimum bunker solution for you, taking all aspects into consideration. And the objective is always to minimise your vessel's idle time and also to ensure more nautical miles per dollar.
We provide round the clock supplies and services at more than 3,000 bunker destinations worldwide.
BRONZE SPONSORS
GAZTRANSPORT & TECHNIGAZ
Houston-based GTT North America is the US subsidiary of French engineering and technology company GTT (Gaztransport & Technigaz), worldwide leader in cryogenic membrane containment systems used for the maritime transport and the storage of LNG (liquefied natural gas).
For over 50 years, GTT has offered its customers technologies which allow them to optimise storage space and reduce the construction and operation costs of ships or tanks equipped with these systems.
GTT operates in several sectors: liquefied natural gas carriers (LNGCs) and very large ethane carriers (VLECs), multi-gas carriers, floating liquefied natural gas units (FLNGs), floating storage and regasification units (FSRUs), onshore storage tanks, and solutions for the LNG as a fuel chain.
Web: www.gtt.fr
---
INVENTORY LOCATOR SERVICES LLC
Established in 1979, Inventory Locator Service, LLC (ILS) is the world's first and most active business-to-business electronic marketplace serving the aviation, defence, and marine industries.
By offering technologically advanced sourcing services, shipowners and managers use ILS's procurement network to keep their fleets operational by finding vital marine parts, spares, suppliers, and services when needed. ILS subscribers search more than 7 million inventory item listings, submit RFQs, access over 1,200 supplier directories, and publish message broadcasts with worldwide reach.
Marine manufacturers, suppliers, and repair facilities effectively expand their customer base by publishing their spares, equipment, parts availability inventory, and company profiles to the global ILS marketplace. ILS offers banner advertisements that can be published to all subscribers or targeted to specific subscribers based on keyword search terms. ILS Auction is another service that can be utilised to easily sell surplus or aging inventory at the right price.
Web: www.ILSMarine.com
APP SPONSOR
CUROIL N.V.
Curoil and its subsidiaries have become an essential concept in supply and delivery of oil and gas products on the islands. While operating in the communities of Curaçao and Bonaire, Curoil adopted the corporate social responsibility in the way it conducts its businesses. And what is important is derived from this philosophy.
Curoil delivers directly to the aviation and bunkering industries through its Aviation and Bunkering departments, strategically located at the Curaçao international airport and, for bunkering, it is located at the Motet wharf.
Curoil is the local oil and gas distribution company facilitating the life of locals and travellers living and visiting the islands of Curaçao and Bonaire. Curoil is also active in Aruba.
Web: www.curoil.com
DELEGATE BADGE & LANYARD SPONSOR
KPI Bridge Oil
KPI Bridge Oil is a leading bunker broking and trading company dating back to 1971 with the head office in London and offices in Greece, Istanbul, Miami, New York, Seattle and Singapore.
With a dedicated global team of more than 95 experienced professionals worldwide, of which more than 75 are bunker brokers and traders, KPI Bridge Oil is fulfilling bunker and lube oil requirements in more than 2,800 harbours around the world for the international shipping industry, covering all major time zones, 24 hours a day.
Web: www.kpibridgeoil.com
DELEGATE BAGS
SOL BRANDS INC.
Sol is the premier supplier of petroleum products to the Caribbean basin, providing customised energy solutions to customers every day and for generations to come.
It retails fuels, lubricants, and liquefied petroleum gas (LPG) through an extensive service station network, and supplies a range of petroleum-based products to commercial customers who are involved in many activities, including marine, agriculture, construction, aviation, mining and fleet operations.
Sol is committed to offering quality products and excellent energy solutions to its customers and this commitment extends to regional priorities.
Web: solpetroleum.com
FLASH DRIVES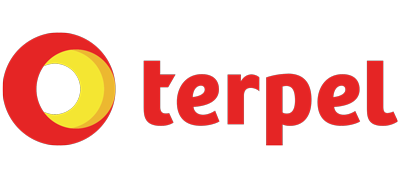 ORGANIZACIÓN TERPEL S.A.
Organización Terpel is a company that sells fuel in Colombia for automobiles, aircraft, and vessels. It also produces lubricants with international operations in Panama, Ecuador and the Dominican Republic. It is the largest distributor of vehicular natural gas in Colombia and has operations in Mexico and Peru.
We have a highly qualified team that makes our operations fast and safe for every customer. Our bunker business is located in Colombia and Panama where we deliver by barge, truck and pipeline. We are proud to have earned the trust of our customers by offering quality products as well as constant innovation at the best price for you.
Web: www.terpel.com
NOTEPADS & PENS
CANDEN MARINE FUEL SERVICES LTD
CANDEN Marine Fuel Services is an independent marketer of marine fuels based in Montreal, Canada. Our main focus is Canada, American East Coast ports, Great Lakes, St Lawrence Seaway and all ports in the Caribbean.
With more than 30 years of experience within the bunker industry, we possess the local knowledge and knowhow to add real value to your business. CANDEN Marine Fuel Services can assist you with reliable, dependable service and follow-up as well as competitive prices 24 hours a day, all year round, weekends and holidays included. Our aim is to keep you satisfied and duly informed at all times.
Web: www.canden-mtl.com
ASSOCIATE SPONSOR
EXHIBITOR
ASPECT ENTERPRISE SOLUTIONS
Aspect is the leading global provider of cloud commodity trade, risk management and market data solutions. We offer the only integrated, ETRM/CTRM and Market Data enterprise with one-password access for users to perform pre-trade analysis and trade, risk and operations management in one system. AspectCTRM can be configured for front, middle and back office professionals and integrated with external solutions.
EXHIBITORS
SUPPORTING MEDIA
MARINE BUNKER EXCHANGE
Marine Bunker Exchange's goal is to rationalise the bunker industry by focusing the necessary information on one website. The site is tailor-made for the marine bunker industry: it gives the user all the necessary tools to be able to assess the market.
It starts with the Oil Exchange; the so-called 'Oil Futures' feature gives the user an idea of what is actually happening in the oil market at any particular moment. The oil facility also gives an indication of the forthcoming day's spot bunker price developments.
The Spot Bunker Market is updated continuously throughout the day. The Oil-Future-Based prices, which include information from a number of major ports, are updated every 30 seconds during trading hours. These prices are visible in parallel with the once-a-day Market Indications and give an early Price Warning as to which way the bunker market is heading.
Web: www.mabux.com
---
EVENT ORGANISER
PETROSPOT LTD
Petrospot is an independent publishing, training and events organisation focused on the maritime, energy and transportation industries.
The company publishes some of the world's most authoritative books and e-books on marine fuels, maritime law, shipping and marine surveying. It also reports on bunker news, commercial, technical and operational industry developments, and regulations via the highly-respected Bunkerspot news website and magazine.
Petrospot is the joint creator and organiser of London International Shipping Week and European Shipping Week, and runs some of the world's most successful shipping events, including Maritime Week Americas, Maritime Week Africa, and ARACON. The Petrospot Academy runs a range of well-respected training courses around the world, including the Oxford Bunker Course and An Introduction to Shipping.
Web: www.petrospot.com
---
SUPPORTING MEDIA
SEATRADE
The Seatrade Global maritime and offshore-focused website provides exclusive, 100% unique, shipping industry news and insights. Its environmental, regional and industry sector maritime news and in-depth articles are updated daily and free to view 24/7.
Web: www.seatrade-maritime.com
SUPPORTING ORGANISATIONS
CONNECTICUT MARITIME ASSOCIATION
The Connecticut Maritime Association is a non-profit organisation built by its members for its members. It is an Association made of individuals representing every aspect of shipping and international trade.
The CMA produces an extremely varied schedule of events and information tools for its 1,500-strong global membership:
Monthly luncheons, monthly newsletter, website, job mart, scholarships and internships through the CMA Education Foundation, Social, Sports and Entertainment Program
Annual conference & trade show: the CMA's 'shipping' event, held each March in Stamford, Connecticut has gained a reputation as the premier shipping gathering in North America and a 'must-attend' event on the business calendar.
Web: www.cmaconnect.com / www.cmashipping2017.com
---
INTERNATIONAL BUNKER INDUSTRY ASSOCIATION
IBIA was conceived in 1992 and has expanded its worldwide membership to include (among others) shipowners, bunker suppliers, traders, brokers, port authorities, credit reporting companies, lawyers and journalists.
IBIA has consultative NGO status at the International Maritime Organization (IMO) and attends all meetings of MEPC, MSC and the BLG sub-committee. IBIA has 'liaison status' with the International Organization for Standardization (ISO).
Web: www.ibia.net
---
NORTH AMERICAN MARINE ENVIRONMENT PROTECTION ASSOCIATION
"Save Our Seas" is the mission of the North American Marine Environment Protection Association (NAMEPA) which is an independent, marine industry-led entity that engages industry, regulators, environmental groups, educators and the public by promoting sound environmental practices. NAMEPA is a non-profit organization committed to preserving the marine environment through educating seafarers, students and the public about the need and strategies for protecting global ocean resources.
Web: www.namepa.net
SUPPORTING MEDIA
ARGUS MEDIA INC.
Argus is a leading provider of data on prices and fundamentals, news, analysis, consultancy services and conferences for the global crude, oil products, LPG, natural gas, electricity, coal, emissions, bioenergy, fertilizer, petrochemical, metals and transportation industries. Data provided by Argus are widely used for indexation of physical trade.
Companies, governments and international agencies use Argus information for analysis and planning purposes.
Web: www.argusmedia.com
---
BUNKERSPOT MAGAZINE
Bunkerspot is a key source of quality information for all professionals working in the international bunker industry. Our aim is to provide a comprehensive, accurate – and always independent – view of the multi-faceted global marine fuels industry.
The bi-monthly Bunkerspot magazine, launched in February 2004, focuses on the technical, operational, commercial, environmental and legal aspects of bunkering, and also keeps its readers up to speed on innovations and trends in vessel and fuel efficiency technologies. This high profile and well respected publication is written by experienced bunker journalists and a team of top industry experts.
The Bunkerspot website includes a subscription-based real-time news and pricing service, as well as information channels, industry announcements, job moves and updates on conferences, exhibitions and other key events. An annual subscription also gives access to an unrivalled archive of news and features.
Web: www.bunkerspot.com
---