Sponsors & Supporters
DIAMOND SPONSOR
CI INTERNATIONAL FUELS S.A.S.
C.I.International Fuels S.A.S is dedicated to the production, storage and delivery of hydrocarbon fuels and lubes. It is dedicated to providing secure, economic, timely and reliable solutions to customers' needs, supported by advanced technology and competent human talent.
Committed to excellent service, safety and environmental protection, C.I. International Fuels always strives to exceed the expectations of its customers, employees, society and shareholders.
Web: www.ciinternationalfuels.com
---
PLATINUM SPONSORS
ARTE BUNKERING LLC
Arte Bunkering supplies bunker fuels, lubricants and related products and services to vessels worldwide, delivering fuel to more than 3,000 vessels a year. In the process, we ensure that all obligations, including those related to payments, documentation and quality control, are met. Arte Bunkering has grown over the years to be a trusted name in the bunker and lubricant procurement field, which has been achieved through the provision of exceptional levels of customer service. We believe that it is the people involved in the business that make 'the difference', and this is why our team always goes the extra mile.
Web: artebunkering.com
---
GLENCORE LTD
Glencore is a leading integrated producer and marketer of over 90 commodities with worldwide activities in production, refinement, processing, storage, transportation and supply. Glencore has more than 90 offices in over 50 countries.
As of January of 2016, Glencore Ltd replaced Chemoil as the marine fuels contracting entity in the U.S. and Panama. Glencore Ltd. is one of the largest physical suppliers of marine fuels with supply locations in multiple ports covering the U.S. East Coast, U.S. Gulf Coast, U.S. West Coast and the Panama Canal.
Outside the Americas, Chemoil has been fully integrated into Glencore since 2014. Chemoil was Singapore MPA's number one bunker supplier by volume in 2015 and 2016, has implemented certified Mass Flow Meters in Fujairah and added Australia as a physical supply location.
Web: www.glencore.com | www.chemoil.com
---

TRITON ENERGY OF PANAMA
Triton Energy of Panama Corp. is a marine supplier based in Panama that provides bunkers and fuel.
Serviced locations include Balboa and Cristobal.
Email: bunkers@tritonpa.com
---
GOLD SPONSORS
CUROIL N.V.
Curoil and its subsidiaries have become an essential concept in supply and delivery of oil and gas products on the islands. While operating in the communities of Curaçao and Bonaire, Curoil adopted the corporate social responsibility in the way it conducts its businesses. And what is important is derived from this philosophy.
Curoil delivers directly to the aviation and bunkering industries through its Aviation and Bunkering departments, strategically located at the Curaçao international airport and, for bunkering, at the Motet wharf.
Curoil is the local oil and gas distribution company facilitating the life of locals and travellers living in and visiting the islands of Curaçao and Bonaire. Curoil is also active in Aruba.
Web: www.curoil.com
---
S&P GLOBAL PLATTS
At S&P Global Platts, we provide the market insights so you can make better informed trading and business decisions. We're the leading independent provider of information and benchmark prices for the commodities and energy markets. Customers in over 150 countries look to our expertise in news, pricing and analytics to deliver greater transparency and efficiency to markets.
S&P Global Platts coverage includes oil and gas, power, petrochemicals, metals, agriculture and shipping.
S&P Global Platts is a division of S&P Global (NYSE: SPGI), which provides essential intelligence for individuals, companies and governments to make decisions with confidence.
Web: www.platts.com
---
SILVER SPONSORS
BUNKERSPOT PRICE INDEX
The Bunkerspot Price Index (BPi) provides daily bunker prices and historical price information across the key fuel grades at 350+ ports around the world.
Updated daily, spot prices are supplied by local and global physical suppliers, traders and brokers. Prices are expressed in US Dollars per metric tonne.
In order to track the correlation between spot prices and oil futures, BPi also includes information on futures contracts for gasoil and Brent crude oil traded on the International Commodity Exchange (ICE) and West Texas Intermediate (WTI) light crude oil, NY Harbor ULSD and Henry Hub LNG traded on the New York Mercantile Exchange (NYMEX).
BPi: accurate, cost-effective – and current – information on port prices and futures contracts to help you make informed business decisions.
---
ENERMAR
At Enermar we are physical suppliers at the service of shipowners, traders, agencies, and oil & gas companies in all the ports of the Gulf of Mexico. We are specialised in supplying marine fuels for vessels and oil rigs with a highly trained staff committed to always giving the best service for your business operations.
Enermar has been positioned in the industry as a company that offers competitive prices of services capable of satisfying the needs of the national and international market.
The delivery methods we use include dock/pipeline, truck and supply vessel. Our service performance is not only unique, but also delivered with the highest quality standard, such as Vessel Protection Code, MARPOL 73/78, ISO 8217:2010, etc.
Web: www.enermar.com.mx
---
VPS TESTING & INSPECTION, INC.
VPS, the leader in maritime testing and surveys, delivers solutions that have helped ship operators achieve measurable improvements to fuel management, fuel cost, operational efficiency and compliance with marine fuel regulatory requirements.
We introduced the first commercial bunker fuel testing programme for ships in 1981. Today, customers remain at the heart of our business. We operate a global network of technical experts and offices, four specialist and wholly-owned fuel testing laboratories strategically located in Rotterdam, Singapore, Houston and Fujairah, and access to 200 key bunkering ports worldwide for bunker quantity surveys and round-the-clock technical assistance.
Web: www.v-p-s.com
---
BRONZE SPONSORS
EAGLE LNG
Eagle LNG is a wholly-owned subsidiary of Ferus Natural Gas Fuels LP and privately-held by The Energy & Minerals Group.
Eagle LNG is building LNG infrastructure across the United States to supply clean-burning, competitively-priced fuel for the marine, remote power, rail, oil and gas, and trucking industries.
Web: www.eaglelng.com
---
TROPIC OIL COMPANY
Tropic Oil Company is the leading marine fuel and lubricants supplier in the South Florida market covering Miami, Port Everglades, Tampa, West Palm Beach and Port Canaveral. Tropic Oil has a global reputation for high quality and dependable service with over 50 years of experience delivering to some of the world's most high profile mega-yachts, cruise lines and shipping companies.
For more information contact Tropic Oil at marinegroup@tropicoil.com.
Web: www.tropicoil.com
---
ASSOCIATE SPONSOR
ASPECT ENTERPRISE SOLUTIONS
Aspect is the leading global provider of cloud commodity trade, risk management and market data solutions. We offer the only integrated, ETRM/CTRM and Market Data enterprise with one-password access for users to perform pre-trade analysis and trade, risk and operations management in one system. AspectCTRM can be configured for front, middle and back office professionals and integrated with external solutions.
---
APP SPONSOR
ARTE BUNKERING LLC
Aspect is the leading global provider of cloud commodity trade, risk management and market data solutions. We offer the only integrated, ETRM/CTRM and Market Data enterprise with one-password access for users to perform pre-trade analysis and trade, risk and operations management in one system. AspectCTRM can be configured for front, middle and back office professionals and integrated with external solutions.
Web: artebunkering.com
---
DELEGATE BAG SPONSOR
COMPAÑIA DE PETRÓLEOS DE CHILE (COPEC S.A)
With over 80 years of experience, Copec has developed successfully its service in marine fuels and many other areas.
With 4,300 km of coastline, Copec use its 17 fuel plants along the coast, four bunker ships (double hull) tanker trucks (790) and pipelines.
This is managed by a highly trained operator's team, who have been certified in Quality, Security and Environment (ISO 9001, ISO 14001 and OSHAS 18001).
Our commitment is to supply quality. We always aim to be "First in Service"
Web: ww2.copec.cl
---
BADGES & LANYARDS SPONSOR
KPI BRIDGE OIL
KPI Bridge Oil is a leading bunker broking and trading company dating back to 1971 with the head office in London and offices in Greece, Istanbul, Miami, New York, Seattle and Singapore.
With a dedicated global team of more than 95 experienced professionals worldwide, of which more than 75 are bunker brokers and traders, KPI Bridge Oil is fulfilling bunker and lube oil requirements in more than 2,800 harbours around the world for the international shipping industry, covering all major time zones, 24 hours a day.
Web: www.kpibridgeoil.com
---
NOTEPADS AND PENS SPONSOR
SOL CARIBBEAN LTD
Sol is the premier supplier of petroleum products to the Caribbean basin, providing customised energy solutions to customers every day and for generations to come.
It retails fuels, lubricants, and liquefied petroleum gas (LPG) through an extensive service station network, and supplies a range of petroleum-based products to commercial customers who are involved in many activities, including marine, agriculture, construction, aviation, mining and fleet operations.
Sol is committed to offering quality products and excellent energy solutions to its customers and this commitment extends to regional priorities.
Web: solpetroleum.com
---
MWA T-SHIRT SPONSOR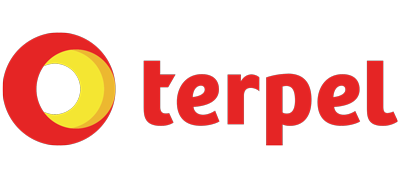 ORGANIZACIÓN TERPEL S.A.
Organización Terpel is a company that sells fuel in Colombia for automobiles, aircraft, and vessels. It also produces lubricants with international operations in Panama, Ecuador and the Dominican Republic. It is the largest distributor of vehicular natural gas in Colombia and has operations in Mexico and Peru.
We have a highly qualified team that makes our operations fast and safe for every customer. Our bunker business is located in Colombia and Panama where we deliver by barge, truck and pipeline. We are proud to have earned the trust of our customers by offering quality products as well as constant innovation at the best price for you.
Web: www.terpel.com
---
SUPPORTING ORGANISATIONS
CONNECTICUT MARITIME ASSOCIATION
The Connecticut Maritime Association is a non-profit organisation built by its members for its members. It is an Association made of individuals representing every aspect of shipping and international trade.
The CMA produces an extremely varied schedule of events and information tools for its 1,500-strong global membership:
Monthly luncheons, monthly newsletter, website, job mart, scholarships and internships through the CMA Education Foundation, Social, Sports and Entertainment Program
Annual conference & trade show: the CMA's 'shipping' event, held each March in Stamford, Connecticut has gained a reputation as the premier shipping gathering in North America and a 'must-attend' event on the business calendar.
Web: www.cmaconnect.com
---
INTERNATIONAL BUNKER INDUSTRY ASSOCIATION
IBIA was conceived in 1992 and has expanded its worldwide membership to include (among others) shipowners, bunker suppliers, traders, brokers, port authorities, credit reporting companies, lawyers and journalists.
IBIA has consultative NGO status at the International Maritime Organization (IMO) and attends all meetings of MEPC, MSC and the BLG sub-committee. IBIA has 'liaison status' with the International Organization for Standardization (ISO).
Web: www.ibia.net
---
INTERMANAGER
InterManager was founded originally under the name ISMA – International Ship Managers' Association. The idea behind ISMA was to improve standards in ship management and achieve a safer, more environmentally conscious, more reliable and more controllable ship management industry. This continues to be the aim of the Association.
Web: www.intermanager.org
---
NAMEPA
The North American Marine Environment Protection Association (NAMEPA) is a marine industry-led organization of environmental stewards preserving the marine environment by promoting sustainable marine industry best practices and educating seafarers, students and the public about the need and strategies for protecting global ocean, lake and river resources.
Web: www.namepa.net
---
MEDIA PARTNERS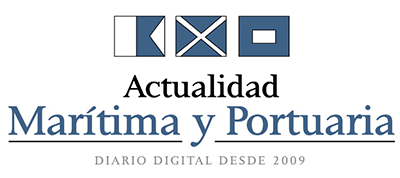 ACTUALIDAD MARíTIMA Y PORTUARIA
Web: actualidadmp.com
---
BUNKERSPOT MAGAZINE
Bunkerspot is a key source of quality information for all professionals working in the international bunker industry. Our aim is to provide a comprehensive, accurate – and always independent – view of the multi-faceted global marine fuels industry.
The bi-monthly Bunkerspot magazine, launched in February 2004, focuses on the technical, operational, commercial, environmental and legal aspects of bunkering, and also keeps its readers up to speed on innovations and trends in vessel and fuel efficiency technologies. This high profile and well respected publication is written by experienced bunker journalists and a team of top industry experts.
The Bunkerspot website includes a subscription-based real-time news and pricing service, as well as information channels, industry announcements, job moves and updates on conferences, exhibitions and other key events. An annual subscription also gives access to an unrivalled archive of news and features.
Web: www.bunkerspot.com
---
MARINE BUNKER EXCHANGE (MABUX)
Marine Bunker Exchange's goal is to rationalise the bunker industry by focusing the necessary information on one website. The site is tailor-made for the marine bunker industry: it gives the user all the necessary tools to be able to assess the market.
It starts with the Oil Exchange; the so-called 'Oil Futures' feature gives the user an idea of what is actually happening in the oil market at any particular moment. The oil facility also gives an indication of the forthcoming day's spot bunker price developments.
The Spot Bunker Market is updated continuously throughout the day. The Oil-Future-Based prices, which include information from a number of major ports, are updated every 30 seconds during trading hours. These prices are visible in parallel with the once-a-day Market Indications and give an early Price Warning as to which way the bunker market is heading.
Web: www.mabux.com
---
MARITIME CONNECTOR
The pages were created through a collaboration with experience seafarers and computer experts in order to create and interactive place on the internet where seafarers, maritime employers, centers for maritime education, maritime Universities and other institutions in the maritime sector could meet.
---
MARINE LOG
One of the largest circulation and most popular B to B marine magazines in the world, MARINE LOG carries on a tradition of marine industry journalism that extends back more than 130 years to 1878.
Web: www.marinelog.com
---
MARITIME REPORTER
Maritime Reporter's is the world's largest audited circulation magazine serving the global maritime industry, delivering more insightful editorial and news to more industry decision makers than any other source. Visit our homepage, marinelink.com for late breaking news, editorial and analysis.
Web: www.marinelink.com
---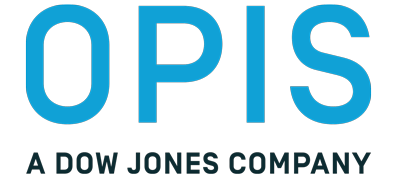 OIL PRICE INFORMATION SERVICE (OPIS)
Oil Price Information Service (OPIS), an IHS Markit company, is one of the world's most comprehensive sources for petroleum pricing and news information. Our client list includes the top 200 oil companies, thousands of distributors, traders, government and commercial buyers and sellers of petroleum products worldwide.
Web: www.opisnet.com
---
PROFESSIONAL MARINER
Professional Mariner covers Tugs, towboats, cargo, government, passenger, spill response, pilot boats, offshore support, salvage, dredge and fireboats.
Professional Mariner gives you all the essential information you need to advance your maritime business or career including the latest news and in-depth, investigative reporting on maritime casualties, regulations, legislation, shipbuilding, safety, technology, business/management issues and more.
Web: www.professionalmariner.com
---
SEATRADE
Seatrade is globally recognised as a leading brand name in the international maritime industry, with a portfolio that includes publications; online news portals; awards schemes; exhibitions; conferences and events. Acquired in 2014 by UBM plc, the world's second largest media and event organiser, Seatrade has a truly enviable global media presence.
Web: www.seatrade-maritime.com / Web: www.seatrademagazine.com
---
SHIP MANAGEMENT INTERNATIONAL
Ship Management International is the only maritime magazine dedicated to the information needs of the ship owner and the ship manager. Its editorial, both hard copy and online, is must-read, highly valued and totally objective and thought-provoking.
Web: shipmanagementinternational.com
---
WORLDOILS PTE LTD
Worldoils.com (not affiliated with World OilTM) is the world's central portal for all information for the Oil, Gas and the Offshore Industry containing news, press releases, research companies, suppliers & services Directory, etc. It also has a jobs portal and a marketplace. Worldoils.com is also a central place for finding land rigs, Offshore rigs, barge rigs and Oilfield camps and equipment.
Web: www.worldoils.com
---
EVENT ORGANISER
PETROSPOT LTD
Petrospot is an independent publishing, training and events organisation focused on the maritime, energy and transportation industries.
The company publishes some of the world's most authoritative books and e-books on marine fuels, maritime law, shipping and marine surveying. It also reports on bunker news, commercial, technical and operational industry developments, and regulations via the highly-respected Bunkerspot news website and magazine.
Petrospot is the joint creator and organiser of London International Shipping Week and European Shipping Week, and runs some of the world's most successful shipping events, including Maritime Week Americas, Maritime Week Africa, and ARACON. The Petrospot Academy runs a range of well-respected training courses around the world, including the Oxford Bunker Course and An Introduction to Shipping.
Web: www.petrospot.com