Sponsors & Supporters
GOLD SPONSOR
VERTIS ENVIRONMENTAL FINANCE LIMITED
Founded in 1998, Vertis was one of the pioneers in the carbon markets, helping companies to finance investments in emissions reductions. Today, Vertis is a MiFID II regulated financial institution that helps its business partners to understand and operate in the European Emission Trading System and to meet their compliance obligations in a cost-efficient way. Vertis has offices in Brussels, Madrid, Budapest and Warsaw and from 2021 is part of the STX Group.
Web: vertis.com
BRONZE SPONSOR
VERENIGDE TANKREDERIJ B.V.
VT is your partner in maritime logistic services. We specialise in inland tanker shipping. We carry for various clients mineral oils, chemicals, bio-fuels and lubricating oils.
VT is mainly active in European waters (ARA area, all Rhine river states and Sweden) and also has operations in Panama, Spain and Oman.
Web: www.vtgroup.nl
TRAINING SPONSOR
Endress+Hauser
Endress+Hauser has been a reliable partner for the process industry for 67 years. We provide comprehensive support to our customers, from the laboratory to the process.
Our core expertise lies in the fields of process instrumentation and laboratory analysis. With our products, solutions and services, we help our customers design safe, reliable, efficient and economically friendly processes across the entire life cycle. Our customers value our deep understanding of their applications and the special requirements of their industry.
Products
Endress+Hauser provides sensors, instruments, systems and services for level, flow, pressure and temperature measurement as well as analytics and data acquisition. The company supports customers with solutions and services in automation engineering, logistics and information technology. Our products set standards in quality and technology.
Industries
Customers are primarily from the chemical/petrochemical, food & beverage, oil & gas, water/wastewater, power & energy, life science, primaries & metal, renewable energies, pulp & paper and shipbuilding industries. Endress+Hauser supports its customers to optimize their process engineering procedures while taking into consideration reliability, safety, economic efficiency and environmental protection.
Web: www.mesc.endress.com
---
media partners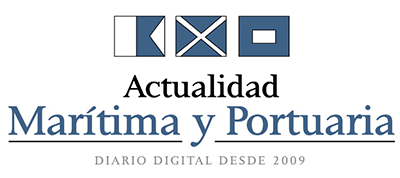 Actualidad Maritima y Portuaria
Daily Offer of jobs into the maritime, port and logistics sectors. News, Vessels, Companies, Ports, Customs, Events … Envíenos sus ofertas de trabajo y las publicaremos completamente GRATIS en un medio profesional y especializado. Send us your job offers and will publish totally FREE in our professional and specialized media.
Web : actualidadmp.com
---
BUNKERSPOT
Bunkerspot is published by Petrospot Limited, a dynamic publishing and events company focused on providing information resources for the transportation, energy and maritime industries.
Bunkerspot is a key source of quality information for all professionals working in the international bunker industry. Our aim is to provide a comprehensive, accurate – and always independent – view of the multi-faceted global marine fuels industry.
The bi-monthly Bunkerspot magazine focuses on the technical, operational, commercial, environmental and legal aspects of bunkering, and also keeps its readers up to speed on innovations and trends in vessel and fuel efficiency technologies. This high profile and well respected publications is written by experienced bunker journalists and a team of top industry experts.
In addition to receiving Bunkerspot magazine and gaining full access to the news website and archive, a premier subscription package includes a log-in to the Bunkerspot Price Index.
The Bunkerspot Price Index offers spot bunker prices in over 350 ports, updated daily and with easy to see tracked price changes.
Web: bunkerspot.com
---

CLEANER SEAS
Cleaner Seas is an online publication that covers the whole range of marine environmental issues and legislation, ranging from matters such as oil pollution prevention to control of funnel emissions and from the dumping of rubbish to use of antifoulings. It is produced with the active assistance and support of the major maritime organisations.
Cleaner Seas has three main objectives: to keep shipping decision makers up to date with environmental issues, to inform a wider readership of what action is already being taken by shipping to prevent environmental damage and to project a balanced view of the industry's environmental record, which is far better than the tabloid press would have us believe.
Web: cleanerseas.com
---
ENERGY GLOBAL NEWS
Web : energyglobalnews.com
---
Energy Tech Review
Energy Tech Review is a guardian angel in this concern, assisting the service providers and business people to choose from the vast pool of enterprises who have worked in the energy sector to bring positive changes in our environment. Energy Tech Review aggregates the brightest minds, opinions, analyses, the latest technologies, and the most mind-boggling arguments about the critical issues that exist in the energy sector.
---
GREENECONOMY.MEDIA
GreenEconomy.Media is a media company focused on policy, thought leadership, best practice, technology and innovation in the green economy in South Africa and regionally. Our aim is to facilitate sustainable growth by bringing together businesses with providers of products and services, information, capital and other resources through an innovative distribution omni-channel. We believe that once presented with knowledge and information, decision-makers will make the right choices.
Our content communicates the fundamental issues and facilitates the action needed for a more environmentally responsible production into the future. We aspire to advance the green economy by creating powerful, responsive and measurable media platforms that deliver insight and intelligence on all sustainable matters; as well as unparalleled access to buyers and sellers of green economy-related goods and services.
The sectors that we include infrastructure and building, energy, technology, food and agriculture, mobility, business and industry, mining as well as water and waste.
Web: greeneconomy.media
---
GREEN ECONOMY JOURNAL
Many business and public sector leaders have been innovating and changing their operations from conventional approaches to smart new approaches, leapfrogging in some instances to brand new technologies, best practice and standards. These stories are what the Green Economy Journal is all about. The Green Economy Journal's objective is to highlight stories of innovation, success and thought leadership, that are advancing us towards a greener economy.
---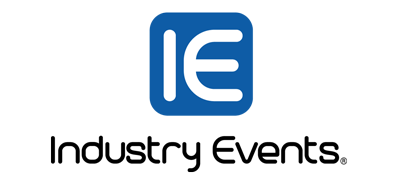 Industry Events
Industry Events connects the world's professionals to business, networking and sponsorship opportunities through access to high-end conferences and exhibitions. The digital platform features thousands of the world's top in-person and online professional events, as well as industry press releases and on-demand courses. Industry Events focuses on promoting events that align with the UN's Sustainable Development Goals.
Web : industryevents.com
---
Marine Bunker Exchange (MABUX)
MABUX's goal is to rationalise the bunker industry by focusing the necessary information on the one website – www.mabux.com / new.mabux.com - is a one-stop website!
The site is tailor-made for the marine bunker industry: it gives the user all the necessary tools to be able to assess the market.
It starts with Oil Exchanges, ICE and NYMEX, publishing the so-called 'Oil Futures' feature gives the user an idea of what is actually happening in the oil market at any particular moment. Oil Future also gives an indication of the forthcoming day's spot bunker price development.
The Spot Bunker Market is updated continuously throughout the day. The Oil Future-Connect prices, which includes information from a number of major ports, are updated every minute during trading hours. These prices are visible parallel together with the Physical Market Indications, and give an early Price Warning as to which way the bunker market is heading. As from this year 2019 the site is also featuring if the bunker market is OVERCHARGING or UNDERCHARGING. A very popular tool, which gives the market players something to take into consideration.
Web: mabux.com
---
MARITIME INFORMED
MaritimeInfomed.com is a leading news, analysis and information website serving the maritime industry. Alongside up-to-date news, expert editorial analysis, and comprehensive company and events directories, the site boasts a unique, comparative database of products, covering ships' equipment and fittings; navigation, communication and electronics; and operation and maintenance. The site also offers detailed coverage of the latest technology and market trends in hot topics such as the blue economy, regulations and environmental issues. With its depth and breadth of content, MaritimeInformed.com aspires to be the definitive resource for the maritime sector.
Web: maritimeinformed.com
---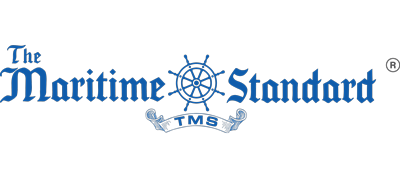 Maritime Standard
Headquartered in Dubai, The Maritime Standard (TMS) produces a fortnightly e-newsletter which is aimed at business leaders in the shipping, ports, transportation and logistics sectors, as well as the wider maritime technology and services communities. It is delivered regularly on the 1st and 15th of every month, and offers an insightful, clearly written news digest focusing on developments in the Middle East and the Indian Subcontinent primarily. Over the course of more than 200 editions, the publication has built up the largest readership of any shipping-related online newsletter in the region. It has also raised its profile in other major shipping hubs, such as Oslo, Hamburg, Singapore, London, and Greece, where it has a growing number of readers.
Topics that are regularly covered in The Maritime Standard include tanker shipping, container operations, dry and liquid bulk trades, ro-ro, and cruise shipping. In addition, readers can find up to date information about regional terminal operations; port development; classification; ship repair and conversion; shipbuilding; ship agency; finance and insurance; maritime law; and transportation & logistics. The newsletter, which celebrates its tenth anniversary in 2023, carries exclusives, analysis and interviews with top executives to add value to the publication.
Web : themaritimestandard.com
---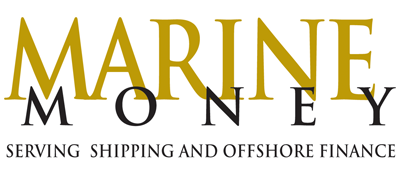 MARINE MONEY
Relied upon by shipowners, financiers, investors, ship managers, brokers, lawyers and accountants for the past 30 years, Marine Money International is constantly bridging the gap between shipowners and the international capital markets. Our publications, forums, books and other services are driven by a set of common goals: to make you money, save you money and provide you with access to investment opportunities and capital.
Web: marinemoney.com
---
OFFSHORE SOURCE
Offshore Source (OS) provides key decision makers in the offshore energy sector with a perspective beyond the news. Our experienced editorial team gathers essential daily market intelligence on company announcements, forecasts, project updates, and turns it into an easy-to-read snapshot of this fast-paced sector. OS also offers archives of industry indicators, stocks, and indices dating back to the 1970s. Our free and intuitive Chart Builder allows users to transform data, both current and historical, into insightful analysis.
Web: offshoresource.com
---
RENEWABLES NOW
Renewables Now is a business information provider for renewable energy professionals. We deliver a live news wire covering established and emerging renewable energy markets and the latest trends from across the globe.
On Renewablesnow.com you can read over 600 news each month, access our fully searchable archive running 12 years back and follow the hottest topics including hydrogen, corporate PPAs and M&A deals.
Web: renewablesnow.com
---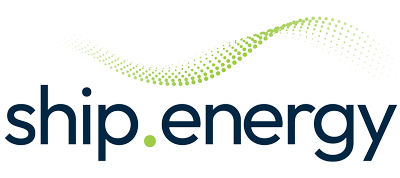 SHIP.ENERGY
ship.energy tracks the maritime sector's journey towards a decarbonised future. The platform gives shipping industry stakeholders the opportunity to learn more about cleaner marine fuels and propulsion technologies and to take part in the growing debate over how shipping and the bunker sector can actively and fully participate in the marine energy transition to zero emissions.
Published by Petrospot Limited, ship.energy is the go-to information hub for news, longer reads, interviews, and expert comment on new fuels, technologies and vessel efficiency. It also encourages and facilitates dynamic information exchange, allowing shipping and bunkering stakeholders to engage with energy and technology providers through polls, surveys, blogs, podcasts, and online discussions.
Sign up for FREE instant access.
Web: ship.energy
---
WORLDOILS
Worldoils is a company that combines the power of marketing as well as the in-house expertise for the Oil, Gas, Offshore and the Maritime industries.
Worldoils' web portal www.worldoils.com has become a truly central platform for visitors who need information regarding oil and gas products and services, research, training, conferences, news and events as well as a popular advertising base for providers of Oil, Gas, Marine and Offshore services. Worldoils has also launched the jobs system and a marketplace. In the recent months, Worldoils has strengthened its position as a fast developing central place for buying and selling of land rigs, offshore rigs, barge rigs and other oilfield and subsea equipment.
Web: worldoils.com
EVENT ORGANISER
PETROSPOT LTD
Petrospot is an independent publishing, training and events organisation focused on the maritime, energy and transportation industries.
Based in Oxfordshire, England, Petrospot was established in May 2003 by Llewellyn Bankes-Hughes (CEO & Founder). He is supported by Lesley Bankes-Hughes (Managing Director) and backed by a highly professional team.
It delivers the highest quality strategic information in the most comprehensive and convenient formats – via magazines, websites and books, or face to face in conferences, exhibitions, seminars and training courses.
Petrospot works very closely with government and industry in many countries and organises some of the biggest, most popular and prestigious shipping and bunkering events in the world. In the marine fuels sector, Petrospot organises events as diverse as: Maritime Week Americas, Maritime Week Africa, Maritime Week Gibraltar, Maritime Week Las Palmas, Portugal Shipping Week, the Middle East Bunkering Convention and ARACON. The Petrospot Academy runs a range of well-respected training courses and in-house training around the world, including the Oxford Bunker Course, BunkerExperience and An Introduction to Shipping. Petrospot also co-owns and runs London International Shipping Week..
Web: petrospot.com