Sponsors & Supporters
SILVER SPONSOR
GAZTRANSPORT & TECHNIGAZ (GTT)
GTT (Gaztransport & Technigaz) is a technology and engineering company which designs cryogenic membrane containment systems dedicated to the transport and storage of liquefied gases, in particular LNG. For over 55 years, GTT has developed technological expertise in the liquefied gas industry, building trusting relationships and lasting partnerships with the different stakeholders. The company provides them with established, secure and efficient technologies. GTT helps its customers define their requirements before translating them into membrane-based solutions for multi-gas and LNG transport, as well as onshore and offshore storage.
New markets: The company is currently expanding its offer to new and promising markets, providing customised technological and engineering solutions for small and mid-scale vessels, as well as new applications for the LNG market, such as the use of LNG as a propulsion fuel and the associated logistic chain. GTT develops innovative solutions to ease bunkering operations and to optimise the LNG volume and the space occupied, resulting in a minimum loss of cargo capacity. The company offers highly competitive storage and handling solutions which cover the whole logistic chain, from the LNG liquefaction terminal in a producer country to the tank of an LNG-fuelled ship.
GTT and its subsidiaries have also developed a broader range of services to better support its customers and partners focusing on operational issues, for the entire lifetime of the vessel.
Future stakes: 2020 will see the implementation of the Global Sulphur Cap, which will reduce the limit for SOx emissions in the world's oceans from 3.50% today to 0.50%. The European Union and China have also announced measures to limit the emissions of vessels in many ports and high traffic areas. LNG as fuel offers a viable solution for this energy transition. LNG propulsion has been used successfully on LNG carriers for many years. It reduces significantly the emission of SOx and NOx.
Web: www.gtt.fr
BRONZE SPONSORS
TITAN LNG
---
WÄRTSILÄ
Wärtsilä is a global leader in smart technologies and complete lifecycle solutions for the marine and energy markets. By emphasising sustainable innovation, total efficiency and data analytics, Wärtsilä maximises the environmental and economic performance of the vessels and power plants of its customers. In 2018, Wärtsilä's net sales totalled EUR 5.2 billion with approximately 19,000 employees. The company has operations in over 200 locations in more than 80 countries around the world. Wärtsilä is listed on Nasdaq Helsinki.
Web: www.wartsila.com
ORGANISED BY
PETROSPOT LTD
Petrospot is an independent publishing, training and events organisation focused on the maritime, energy and transportation industries.
The company publishes some of the world's most authoritative books on marine fuels, maritime law, shipping and marine surveying. It also reports on bunker news, commercial, technical and operational industry developments, and regulations via the highly-respected Bunkerspot news website and magazine.
Petrospot is the joint creator and organiser of London International Shipping Week, European Shipping Week and Portugal Shipping Week. It also runs some of the world's most successful shipping and bunkering events, including Maritime Week Americas, Maritime Week Africa, ARACON and Maritime Week Gibraltar. The Petrospot Academy runs a range of well-respected training courses around the world, including the Oxford Bunker Course and An Introduction to Shipping.
Web: www.petrospot.com

SUPPORTED BY
PORT OF ANTWERP
ASSOCIATE SPONSOR
SEAHAWK SERVICES
Seahawk Services is your Partner for Global Marine Fuel Quality and Quantity Inspection. With more than 25 years of experience in Marine Fuel Testing and Inspection, Seahawk Services provides cost-effective Fuel Oil Analysis and Bunker Quantity Survey as well as other services to assist our partners to achieve optimum fuel management and comply with marine fuel regulatory requirements.
Excellent client communication through one point of contact for all your fuel management needs.
We are Committed to Delivering Excellence without jeopardizing Quality or Integrity.
MEDIA PARTNERS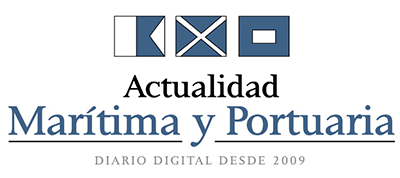 ACTUALIDAD MARITIMA Y PORTUARIA
Daily Offer of jobs into the maritime, port and logistics sectors. News, Vessels, Companies, Ports, Customs, Events …
Envíenos sus ofertas de trabajo y las publicaremos completamente GRATIS en un medio profesional y especializado.
Send us your job offers and will publish totally FREE in our professional and specialized media.
Web: www.actualidadmp.com
---
BIOFUELS INTERNATIONAL
BIOFUELS INTERNATIONAL magazine is brought out 6 times a year and is the leading global publication in the market. Designed to appeal to those who wish to learn and be kept abreast of this increasingly important area, the magazine encompasses, biodiesel, bioethanol, and biomass.
Every issue includes in-depth news analysis and features on related subjects, including distribution, handling, storage, equipment and second generation technology. On top of this, each edition includes an insightful interview with a leading biofuels producer, information on the latest regulations and legislation and a close examination of the biofuels sector in a particular region. This includes data on production capacities, new projects, demand levels and relevant local challenges.
Biofuels International is mailed to a minimum of 3,100 named individuals within the sector and is the industry's only audited magazine. These consist of senior engineers, technical managers, project managers, CEOs/managing directors and logistics and distribution managers, as well as the appropriate and relevant financial and trade bodies with a specific interest in the biofuels industry.
For more information please contact Claire Smith claire@woodcotemedia.com Direct line +44 (0)203 551 5751
Web: biofuels-news.com
---
BUNKERSPOT
Bunkerspot is a key source of quality information for all professionals working in the international bunker industry. Our aim is to provide a comprehensive, accurate – and always independent – view of the multi-faceted global marine fuels industry.
The bi-monthly Bunkerspot magazine, launched in February 2004, focuses on the technical, operational, commercial, environmental and legal aspects of bunkering, and also keeps its readers up to speed on innovations and trends in vessel and fuel efficiency technologies. This high profile and well respected publication is written by experienced bunker journalists and a team of top industry experts.
The Bunkerspot website includes a subscription-based real-time news and pricing service, as well as information channels, industry announcements, job moves and updates on conferences, exhibitions and other key events. An annual subscription also gives access to an unrivalled archive of news and features.
Web: www.bunkerspot.com
---
MARINE BUNKER EXCHANGE (MABUX)
MABUX's goal is to rationalise the bunker industry by focusing the necessary information on the one website – www.mabux.com / new.mabux.com - is a one-stop website! The site is tailor-made for the marine bunker industry: it gives the user all the necessary tools to be able to assess the market.
It starts with Oil Exchanges, ICE and NYMEX, publishing the so-called 'Oil Futures' feature gives the user an idea of what is actually happening in the oil market at any particular moment. Oil Future also gives an indication of the forthcoming day's spot bunker price development.
The Spot Bunker Market is updated continuously throughout the day. The Oil Future-Connect prices, which includes information from a number of major ports, are updated every minute during trading hours. These prices are visible parallel together with the Physical Market Indications, and give an early Price Warning as to which way the bunker market is heading. As from this year 2019 the site is also featuring if the bunker market is OVERCHARGING or UNDERCHARGING. A very popular tool, which gives the market players something to take into consideration.
Web: www.mabux.com
---