MEBC 2020 Table top displays
BENEFIT FROM FACE TO FACE MEETINGS AND PRESENTATIONS
The Middle East Bunkering Convention offers you all the benefits of a networking environment in which you can consolidate existing, and develop new, business relationships. Use this opportunity to acquire new leads and build your brand by booking a table top exhibition space*
*Available only to bona fide delegates at £2,000 per table top.
---
MEBC 2020 Table Top Exhibit - £2,000
Each exhibition table includes:
A table, two chairs, a waste bin and an electric point
Your company logo, bio and URL link on the conference website
Please note: Internet access, extra lighting, AV equipment, table decoration and other exhibition items may be acquired by separate negation with the hotel. Additional venue costs may apply for extra electric points, shipping/receiving fees and internet charges. Please contact us if you need any help with the above.
---
EXHIBITORS

ENDRESS+HAUSER
Meet the 'People for Process Automation'
We are a leading supplier of products, solutions and services for industrial process measurement and automation. We offer comprehensive process solutions for flow, level, pressure, analysis, temperature, recording and digital communications across a wide range of industries, optimizing processes with regards to economic efficiency, safety and environmental protection.
Web: www.endress.com
---

GLANDER INTERNATIONAL BUNKERING

Established in 1961, Glander International Bunkering is one of the largest, oldest and most respected bunker trading and brokering firms in the world. Our experts work to fuel the global shipping industry and serve our clients with integrity, professionalism, and enduring business relationships.
Operating from Dubai, Florida, Mumbai, Geneva, Singapore, Tønsberg, Oslo and Valencia, our network provides coverage and expertise across all markets, time zones and conditions.
Web: www.gibunkering.com
---
KPLER
Kpler is the leading provider of transparency solutions in commodity markets. Relying on a unique methodology that combines artificial and human intelligence, Kpler brings real time information on global and regional movements of more than 20 types of commodities including LNG, LPG, Crude Oil, Refined Products and Dry Bulk.
Everyday, more than 4000 users from world-class trading houses, industrial firms, shipping companies and financial institutions trust Kpler to know about the most recent market trends, drive new opportunities and take smart decisions for their businesses.
Founded in 2014, Kpler has become within a few years a global company that counts over 100 employees located in every major commodity hub (Houston, New York, London, Dubai, Singapore). This fast-paced growth has been achieved solely organically, without any reliance on venture capital - a unique case in the data industry.
Web: www.kpler.com
---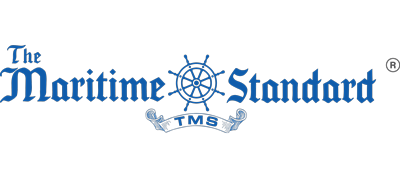 THE MARITIME STANDARD
The Maritime Standard (TMS) is a Dubai-based media company, which publishes a fortnightly online newsletter that covers developments in the shipping, ports and other maritime industries in the Middle East and the Indian Subcontinent. TMS delivers the most accurate, up-to-date news about the market and has built up the largest circulation of any shipping-related online newsletter in this region.
The not-to-be missed The Maritime Standard Awards recognise and celebrate success in the shipping sector across the Middle East and Indian Subcontinent. The Awards are now positioned as one of the world's leading maritime awards and are the premier event of their kind in the region. They attract close to 700 of the region's elite shipping and maritime professionals, as well as a number of leading figures from overseas. The fifth edition of TMS Awards will take place on Monday, on 15th October 2018 at The Atlantis, The Palm, Dubai.
TMS organises two market leading one day conferences: TMS Tanker Conference and TMS Ship Finance and Trade Conference. The Maritime Standard Tanker Conference will be held on 16th October 2018 at Atlantis, the Palm, Dubai. Attendees will include key decision makers and opinion formers who will discuss the challenges and opportunities that exist, not just for ship owners and operators active in the tanker markets, but those delivering products and services to this sector.
The Maritime Standard Ship Finance and Trade Conference will be held on 6th November 2018 at Sheraton Abu Dhabi Hotel & Resort. The Conference will bring together experts from the fields of shipping, ports, banking, finance, trade and maritime law, among others, to discuss and debate the key issues and trends facing the shipping business, and trade, in the Middle East and the Indian Subcontinent.
TMS also publishes the very successful The Maritime Standard UAE Yearbook covering key developments across the country's maritime sector, the annual publication aims to publicise the UAE's achievements both locally and internationally, through in depth articles, researched first hand.
Web: www.themaritimestandard.com
---
THE OIL MARKET JOURNAL
The Oil Market Journal was founded with the aim of providing large volume oil buyers, especially oil distributors with reliable intraday assessments on Rotterdam Spot Market trading in refined products such as heating oil, diesel and gasoline.
The OMJ has expanded rapidly and today offers a broad range of oil and foreign exchange prices, news and analysis which are delivered to clients via a suite of innovative delivery systems.
The company is managed by a team of experienced oil and technology professionals and has a proven track record of combining accurate market analysis with reliable intra price assessments and innovative technologies.
OMJ is a Platts licensed distributor for UKI, a Dow Jones Energy News partner, and a licensed vendor for ICE Futures and WMReuters.
Web: www.the-omj.com
---
PETROSPOT LTD
Petrospot is an independent publishing, training and events organisation focused on the maritime, energy and transportation industries.
The company publishes some of the world's most authoritative books on marine fuels, maritime law, shipping and marine surveying. It also reports on bunker news, commercial, technical and operational industry developments, and regulations via the highly-respected Bunkerspot news website and magazine.
Petrospot is the joint creator and organiser of London International Shipping Week, Portugal Shipping Week and European Shipping Week, and runs some of the world's most successful shipping events, including Maritime Week Americas, Maritime Week Africa, Maritime Week Gibraltar, Maritime Week Las Palmas and ARACON. The Petrospot Academy runs a range of well-respected training courses and in-house training around the world, including the Oxford Bunker Course and An Introduction to Shipping.
Web: www.petrospot.com