Sponsors & Exhibitors
PLATINUM SPONSOR
DUBAI MARITIME CITY AUTHORITY
Founded in 2007, Dubai Maritime City Authority (DMCA) has brought about a radical change in the local maritime sector through an extensive range of industry initiatives and regulations which support its ambitious approach to creating a safe investment environment for industry leaders from all over the world, while reaffirming Dubai's position as a first-class international maritime hub. Established to monitor, develop and promote maritime activities, DMCA provides a platform of excellence and quality as it develops world-class regulations and guidelines to raise the bar on the maritime industry and boost its infrastructure, operations and logistics services while offering investment opportunities to boost Dubai's competitiveness at the regional and international levels.
DMCA aims to build effective and strategic partnerships with relevant government agencies, private businesses and stakeholders in line with its vision to create a safe and vibrant maritime sector and therefore drive economic sustainability and growth in the emirate. The Authority is keen on expanding its scope of work and laying down effective policies under the highest standards of maritime safety and best environmental practices, in adherence with the local and international laws to develop a safe maritime environment for maritime operations and businesses.
Web: www.dmca.ae
SILVER SPONSOR
EMIRATES MARITIME ARBITRATION CENTRE (EMAC)
Maritime stakeholders trading with the Middle East have repeatedly called for access to specialized arbitration and mediation services based in the region. Thus, by Emiri decree No. 14/2016, His Highness Sheikh Mohammed bin Rashid Al Maktoum, Vice President and Prime Minister of the United Arab Emirates and Ruler of Dubai, established the Emirates Maritime Arbitration Centre.
The board of trustees and secretariat at EMAC believe that its services go a long way towards maximizing the efficiency of dispute resolution between maritime stakeholders who trade in and through the Middle East. EMAC's arbitration rules incorporate the latest UNICTRAL rules with the added benefit of fast track arbitration. The entire EMAC team are experienced, competent professionals in their field, be it in-house or through its panel of arbitrators, mediators or experts.
Bunkering stakeholders are sure to find benefit in adopting EMAC's model clauses when negotiating agreements to avail of the supporting services the Centre provides.
Web: www.emac.org.ae
---
RED SEA BUNKERING
Web: www.rsbunkering.com
---
BRONZE SPONSOR
VERITAS PETROLEUM SERVICES
VPS, the leader in maritime testing and surveys, delivers solutions that have helped ship operators achieve measurable improvements to fuel management, fuel cost, operational efficiency and compliance with marine fuel regulatory requirements. We introduced the first commercial bunker fuel testing programme for ships in 1981.
Today, customers remain at the heart of our business. We operate a global network of technical experts and offices, four specialist and wholly-owned fuel testing laboratories strategically located in Rotterdam, Singapore, Houston and Fujairah, and access to 200 key bunkering ports worldwide for bunker quantity surveys and round-the-clock technical assistance.
Web: www.v-p-s.com
BADGES AND LANYARDS SPONSOR
COCKETT MARINE OIL LTD
Cockett Group is one of the World's leading providers of marine and petroleum products and services, supplying c7 million metric tons per annum, with an annual turnover of cUS$2 billion.
We are 50% owned by Vitol, and 50% by Grindrod, ensuring our customers can be safe in the knowledge that they are dealing with a financially sound counterparty, complimented by the trading and operational knowledge of our two industry leading parent companies.
Cockett Group prides itself on its diversity across the workforce, employing over 160 individuals, from 29 nationalities, across 16 offices worldwide with our headquarters located in Dubai.
Cockett Group's structure of global supply desks ensures that we are close to suppliers worldwide, giving consistent and improved service, at the most competitive rates, to all our customers. Whether it be in the larger hub ports, or more niche locations, our supply teams have detailed understanding of the ports we serve. This approach also enables the Cockett Group to engage in supply contracts globally, allowing customers to benefit from a pricing advantage through our internal demand aggregation.
Cockett Group strives to continually develop its practices in regards to customer relations and quality management, allowing the Group to hold the ISO 9001 certification. This certification together with our internal credit, technical, operations and health and safety vetting, means that we comply with the most rigorous of counterparty vetting procedures. A comprehensive aftercare package is included with our service ensuring we have a thorough understanding of customer technical needs.
Web: www.cockettgroup.com
---
ASSOCIATE SPONSOR
SEAHAWK SERVICES
Seahawk Services is your Partner for Global Marine Fuel Quality and Quantity Inspection. With more than 25 years of experience in Marine Fuel Testing and Inspection, Seahawk Services provides cost effective Fuel Oil Analysis and Bunker Quantity Survey as well as other services to assist our partners to achieve optimum fuel management and comply with marine fuel regulatory requirements.
Excellent client communication through one point of contact for all your fuel management needs.
We are Committed to Delivering Excellence without jeopardizing Quality or Integrity.
Web: seahawkservices.com
SUPPORTING ORGANISATION
INTERNATIONAL BUNKER INDUSTRY ASSOCIATION (IBIA)
IBIA was conceived in 1992 & has expanded its worldwide membership to include (among others) shipowners, bunker suppliers, traders, brokers, port authorities, credit reporting companies, lawyers & journalists. IBIA has consultative NGO status at IMO and attends all meetings of MEPC, MSC & the BLG sub-committee. IBIA has "liaison status" with the International Standards Organisation (ISO).
Web: http://ibia.net
MIDDLE EAST MEDIA PARTNER
ROBBAN ASSAFINA MAGAZINE

"Robban Assafina" is the leading Arabian/English Middle Eastern & North African Maritime Magazine, Website, & Smart Phones' application, specialized in Shipping, Ships, Offshore & Marine Technology.
With 6 issues/year and more than 10k website visitors/month, "Robban Assafina" will continue serving and covering the latest maritime news, innovations, regulations, and events.
Published in Lebanon by Oceanic Spark Sarl, with a specialized crew of Maritime Experts, Masters & Engineers, who focus directly on shipbuilding, ships, ports, yachts, and everything related to the world of marine navigation, communication and machineries.
Web: assafinaonline.com
KEY MEDIA PARTNER
MARITIME SKY

Maritime Sky is a global print publication about maritime industry for the people and stories behind it. Our aim is to describe the world of the marine from a very different perspective, and we've created a yearly published, elegant platform that brings together the global community of strength enthusiasts and professionals alike. We target engaged, quality readers that know and appreciate intelligent marine solutions.
Web: www.maritimesky.com
MEDIA PARTNERS
BUNKERSPOT

Bunkerspot is published by Petrospot Limited, a dynamic publishing and events company focused on providing information resources for the transportation, energy and maritime industries.
Bunkerspot is a key source of quality information for all professionals working in the international bunker industry. Our aim is to provide a comprehensive, accurate – and always independent – view of the multi-faceted global marine fuels industry.
The bi-monthly Bunkerspot magazine focuses on the technical, operational, commercial, environmental and legal aspects of bunkering, and also keeps its readers up to speed on innovations and trends in vessel and fuel efficiency technologies. This high profile and well respected publications is written by experienced bunker journalists and a team of top industry experts.
In addition to receiving Bunkerspot magazine and gaining full access to the news website and archive, a premier subscription package includes a log-in to the Bunkerspot Price Index.
The Bunkerspot Price Index offers spot bunker prices in over 350 ports, updated daily and with easy to see tracked price changes.
Web: www.bunkerspot.com
---
MARINE BUNKER EXCHANGE

Marine Bunker Exchange's goal is to rationalise the bunker industry by focusing the necessary information on the one website – www.mabux.com is a one stop website!
The site is tailor-made for the marine bunker industry: it gives the user all the necessary tools to be able to assess the market.
It starts with the Oil Exchange; the so called 'Oil Futures' feature gives the user an idea of what is actually happening in the oil market at any particular moment. Oil facility also gives an indication of the forthcoming day's spot bunker price development.
The Spot Bunker Market is updated continuously throughout the day. The Oil-Future-Based prices, which includes information from a number of major ports, are updated every 30 seconds during trading hours. These prices are visible in parallel with the once-a-day Market Indications and give an early Price Warning as to which way the bunker market is heading.
Web: www.mabux.com
---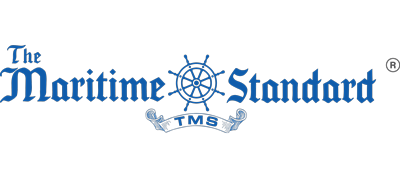 THE MARITIME STANDARD
The Maritime Standard (TMS) is a Dubai-based media company, which publishes a fortnightly online newsletter that covers developments in the shipping, ports and other maritime industries in the Middle East and the Indian Subcontinent. TMS delivers the most accurate, up-to-date news about the market and has built up the largest circulation of any shipping-related online newsletter in this region.
The not-to-be missed The Maritime Standard Awards recognise and celebrate success in the shipping sector across the Middle East and Indian Subcontinent. The Awards are now positioned as one of the world's leading maritime awards and are the premier event of their kind in the region. They attract close to 700 of the region's elite shipping and maritime professionals, as well as a number of leading figures from overseas. The fifth edition of TMS Awards will take place on Monday, on 15th October 2018 at The Atlantis, The Palm, Dubai.
TMS organises two market leading one day conferences: TMS Tanker Conference and TMS Ship Finance and Trade Conference. The Maritime Standard Tanker Conference will be held on 16th October 2018 at Atlantis, the Palm, Dubai. Attendees will include key decision makers and opinion formers who will discuss the challenges and opportunities that exist, not just for ship owners and operators active in the tanker markets, but those delivering products and services to this sector.
The Maritime Standard Ship Finance and Trade Conference will be held on 6th November 2018 at Sheraton Abu Dhabi Hotel & Resort. The Conference will bring together experts from the fields of shipping, ports, banking, finance, trade and maritime law, among others, to discuss and debate the key issues and trends facing the shipping business, and trade, in the Middle East and the Indian Subcontinent.
TMS also publishes the very successful The Maritime Standard UAE Yearbook covering key developments across the country's maritime sector, the annual publication aims to publicise the UAE's achievements both locally and internationally, through in depth articles, researched first hand.
Web: www.themaritimestandard.com
---
MATRIX MARITIME MEDIA
Established in Apr. 2012, we are a publishing house based in Mumbai, India.
We have successfully published "The Bunker Book" which is dedicated to bunkering industry and "World Directory of Ship Suppliers" which is dedicated to marine equipment suppliers/ship chandlers globally.
Our website provides you with latest news and updated events of the entire shipping industry along with access to Maritime Directory section.
In its new development, we at Matrix Maritime Media take pleasure to announce our all new mobile application which will support both Android and IOS version. Expected to be launched by the end of March-2018, our app keeps you updated with Latest News, Industry Events, Latest Blogs and Maritime Directory section.
Web: www.matrixmaritimemedia.com
EVENT ORGANISER
PETROSPOT LTD
Petrospot is an independent publishing, training and events organisation focused on the maritime, energy and transportation industries.
The company publishes some of the world's most authoritative books and e-books on marine fuels, maritime law, shipping and marine surveying. It also reports on bunker news, commercial, technical and operational industry developments, and regulations via the highly-respected Bunkerspot news website and magazine.
Petrospot is the joint creator and organiser of London International Shipping Week and European Shipping Week, and runs some of the world's most successful shipping events, including Maritime Week Americas, Maritime Week Africa, and ARACON. The Petrospot Academy runs a range of well-respected training courses around the world, including the Oxford Bunker Course and An Introduction to Shipping.
Web: www.petrospot.com