Sponsors & Supporters
SILVER SPONSORS

INCE
With a heritage reaching back 150 years, Ince is a dynamic international legal and professional services firm, with offices in nine countries across Europe, Asia and the Middle East. With over 500 people, including over 100 partners worldwide, Ince provides legal advice, strategic guidance and business solutions to clients ranging from sector leading businesses operating across numerous industries to ultra-high net worth individuals.
Web: www.incegd.com
---
MISSION SECURE
Mission Secure provides OT/ICS/IIoT cyber security products and services to stop OT threats. The company's security platform delivers network visibility and threat detection, network segmentation, policy enforcement, and operational health monitoring of key assets. The company offers a suite of services to help customers through the life cycle of their OT security program from risk assessments, planning, managed services, and incident response.
Mission Secure serves defense, critical infrastructure and process industries, including chemicals, manufacturing, maritime, oil & gas, power, smart cities, and building management systems.
---
MEDIA PARTNERS
BUNKERSPOT
Bunkerspot is a key source of quality information for all professionals working in the international bunker industry. Our aim is to provide a comprehensive, accurate – and always independent – view of the multi-faceted global marine fuels industry.
The bi-monthly Bunkerspot magazine, launched in February 2004, focuses on the technical, operational, commercial, environmental and legal aspects of bunkering, and also keeps its readers up to speed on innovations and trends in vessel and fuel efficiency technologies. This high profile and well respected publication is written by experienced bunker journalists and a team of top industry experts.
The Bunkerspot website includes a subscription-based real-time news and pricing service, as well as information channels, industry announcements, job moves and updates on conferences, exhibitions and other key events. An annual subscription also gives access to an unrivalled archive of news and features.
Web: www.bunkerspot.com
---
HELLENIC SHIPPING NEWS WORLDWIDE
Established in 2006, Hellenic Shipping News Worldwide (www.hellenicshippingnews.com) provides news on shipping and maritime trade, as well as shipbuilding, ports, marine insurance, shipping law, freights and commodities, energy-oil and of course stock markets and the global economy.
This makes it a "one-stop-shop" for everybody interested in shipping and all aspects affecting its course. Furthermore, a free daily newsletter with the most important news is delivered to thousands of listed recipients from more than 165 countries worldwide. Readers include shipping companies, ship owners and operators, ship managers, maritime institutions all over the world, charterers, stock brokers and analysts, investors, as well as virtually any stakeholder involved in the shipping industry.
On a monthly basis, we receive more than 405,000 readers. In terms of most readers per country, they include China, India, Singapore, Greece, USA, UAE, UK, Scandinavia, Turkey and Germany. Our readers come from virtually every aspect of the maritime community, i.e. ship owners primarily, charterers, banking executives, freight and commodity traders and investors.
Web: www.hellenicshippingnews.com
---
MANIFOLD TIMES
Manifold Times is the only independent bunker specialist media in Asia, where we have gained much popularity in Singapore since our January 2018 launch. Our proximity to the Asia market, combined with the established network of an experienced editorial team, form a strong foundation offering readers unparalleled insights starting from the world's key bunkering hub towards beyond.
---
THE MARITIME EXECUTIVE
The First True Business Journal for Maritime Executives offering strategies and solutions through case studies, interviews and articles that address the most critical issues in the maritime industry today. Only The Maritime Executive provides such depth of insight into the decision-making process of leaders throughout the maritime world. The Maritime Executive is the only vehicle so sharply focused to deliver essential information from maritime decision-makers to other maritime decision-makers – an indispensable weapon in your arsenal for further business success.
Web: www.maritime-executive.com
---
Maritime Security Review

Web: www.marsecreview.com
---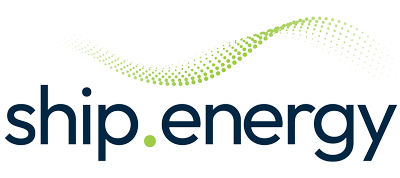 SHIP.ENERGY
ship.energy tracks the maritime sector's journey towards a decarbonised future. The platform gives shipping industry stakeholders the opportunity to learn more about cleaner marine fuels and propulsion technologies and to take part in the growing debate over how shipping and the bunker sector can actively and fully participate in the marine energy transition to zero emissions.
Published by Petrospot Limited, ship.energy is the go-to information hub for news, longer reads, interviews, and expert comment on new fuels, technologies and vessel efficiency. It also encourages and facilitates dynamic information exchange, allowing shipping and bunkering stakeholders to engage with energy and technology providers through polls, surveys, blogs, podcasts, and online discussions.
Sign up for FREE instant access.
Web: https://ship.energy