Sponsors & Supporters
GOLD SPONSOR

STANDARD CLUB
We are a specialist marine and energy insurer known for our diverse membership, pioneering loss prevention expertise and attractive pricing. Our solutions orientated underwriters work alongside proactive technical and legal experts who advise members on how to prepare for new regulations and implement best practice.

We provide members with the reassurance that our supportive claims handlers will deliver immediate help wherever, whenever. We are always by your side.
---
SILVER SPONSORS

ASTAARA COMPANY LIMITED
Astaara is an integrated insurance services and risk management advisory business incorporating cyber risk advisory, underwriting and analytics. The founding team has more than 70 years' experience in these area of operation. At the heart of the company is AstaaraCyber. We work with shipowners/offshore and ports operators to navigate their route through the cyber world, making them a harder target to hit and more effective in minimising the cost and disruption following a cyber event. From risk analysis through to risk transfer, we can help you identify the risks, the threats, the activities you need to undertake to mitigate the risks and provide you with cost-effective risk transfer mechanisms.
Web: www.astaara.co.uk
---

NORTON ROSE FULBRIGHT
We are one of the few global law firms able to provide the full range of legal services needed by today's sophisticated shipping companies. Due to the size of our global team, the breadth of our international experience and the diverse range of areas of law in which we have significant knowledge, we are able to handle any shipping-related matter, from the most complex structured finance to anti-competitive actions, from ship conversion disputes to offshore disputes and from the latest environmental regulation to the impact of blockchain and the digitalization of the whole industry.

In the area of cyber security, we are able to draw upon our global experience to advise clients on the investigation, containment and remediation of a broad range of data breaches and other cybersecurity incidents and have acted in relation to many of the world's most high-profile incidents in this area in recent years. Our clients include large corporates, government and specialist internet and datarich companies operating across a broad range of sectors including financial services; aviation; shipping, life sciences, healthcare and pharmaceuticals; retail; insurance; energy; telecommunications and technology.
Web: www.nortonrosefulbright.com/en-gb
---

PROTECTION VESSELS INTERNATIONAL (PVI)
Web: www.pviltd.com
---

SIMMS SHOWERS LLP
Simms Showers provides comprehensive legal representation across a variety of areas, including admiralty and maritime litigation, criminal defense, False Claims Act / whistleblower litigation, intellectual property litigation, and tax controversies. Through a network of local counsel across the globe, Simms Showers assists its clients in local, national, and international matters.
Web: www.simmsshowers.com
---
BRONZE SPONSOR

SICPA
SICPA is a leading global provider of secured authentication, identification and traceability solutions and services and a long-trusted advisor to governments, central banks, high security printers and industry. Founded in 1927, headquartered in Switzerland and operating on five continents, SICPA's mission is to Enable Trust through constant innovation. Every day, governments, companies and millions of people rely on us to protect the integrity and value of their currency, personal identity, certificates, products, and brands.
In early 2020, SICPA launched CERTUS™ myHealth Pass, a novel digital seal technology to satisfy increasing demand from public health authorities, national sports associations and travel and transport services for new ways to quickly and accurately verify health status and enable safe mobility. The solution uses tamper-proof QR code marking to secure both paper-based and digital health credentials, which can be quickly and independently verified whilst assuring the highest standards of data security and privacy protection. CERTUS™ myHealth Pass is helping the public and private sector, and citizens worldwide, to resume social and professional activities that are essential for a healthy economy and progressive return to normal life.
Web: www.sicpa.com/
---
SUPPORTING ORGANISATIONS
MARITIME LONDON
Maritime London is the industry-led body representing maritime professional services in the UK. Funded by companies and organisations from a wide range of disciplines, Maritime London works to ensure that the UK remains a world-beating location to base maritime related business and to conduct maritime trade.
Membership of Maritime London is open to any company that is able to demonstrate support for the UK's maritime services sector on a global basis.
---
MARITIME UK
Maritime UK brings together the UK's shipping, ports, services, engineering and leisure marine industries to promote the sector, influence government and drive growth. The maritime sector is the fundamental enabler of British global trade. With cutting-edge technology, high-quality design & manufacturing, unparalleled expertise in services and major investment opportunities, the UK is the natural home for global maritime business. We support just under one million jobs and contribute around £40bn to UK GDP.
Web: www.maritimeuk.org/
---
MEDIA PARTNERS
BUNKERSPOT
Bunkerspot is a key source of quality information for all professionals working in the international bunker industry. Our aim is to provide a comprehensive, accurate – and always independent – view of the multi-faceted global marine fuels industry.
The bi-monthly Bunkerspot magazine, launched in February 2004, focuses on the technical, operational, commercial, environmental and legal aspects of bunkering, and also keeps its readers up to speed on innovations and trends in vessel and fuel efficiency technologies. This high profile and well respected publication is written by experienced bunker journalists and a team of top industry experts.
The Bunkerspot website includes a subscription-based real-time news and pricing service, as well as information channels, industry announcements, job moves and updates on conferences, exhibitions and other key events. An annual subscription also gives access to an unrivalled archive of news and features.
Web: www.bunkerspot.com
---
The Maritime Executive
The First True Business Journal for Maritime Executives offering strategies and solutions through case studies, interviews and articles that address the most critical issues in the maritime industry today. Only The Maritime Executive provides such depth of insight into the decision-making process of leaders throughout the maritime world. The Maritime Executive is the only vehicle so sharply focused to deliver essential information from maritime decision-makers to other maritime decision-makers – an indispensable weapon in your arsenal for further business success.
Web: www.maritime-executive.com
---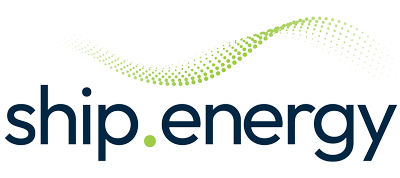 SHIP.ENERGY
ship.energy tracks the maritime sector's journey towards a decarbonised future. The platform gives shipping industry stakeholders the opportunity to learn more about cleaner marine fuels and propulsion technologies and to take part in the growing debate over how shipping and the bunker sector can actively and fully participate in the marine energy transition to zero emissions.
Published by Petrospot Limited, ship.energy is the go-to information hub for news, longer reads, interviews, and expert comment on new fuels, technologies and vessel efficiency. It also encourages and facilitates dynamic information exchange, allowing shipping and bunkering stakeholders to engage with energy and technology providers through polls, surveys, blogs, podcasts, and online discussions.
Sign up for FREE instant access.
Web: https://ship.energy
---