Sponsors & Supporters
GOLD SPONSOR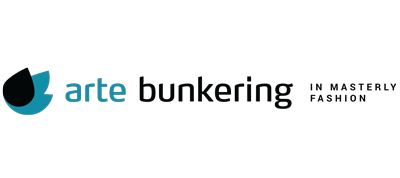 ARTE BUNKERING
Founded in 2010, Arte Bunkering is a dynamic and growing company, supplying bunker fuels, lubricants, and related products and services to vessels worldwide.
With office locations in Athens, Tallinn, Hamburg, Norwalk, CT(USA) and Singapore, Arte Bunkering has grown over the years to be a trusted name in the bunker and lubricant procurement field, which has been achieved through the provision of exceptional levels of customer service.
We are servicing industry leading shipping companies in more than 650 ports worldwide.
Arte Bunkering has a strong philosophy of transparency, honesty, accuracy and the utmost respect for our customers and partners. We constantly strive to further enhance our reputation, be recognized for these distinctive values and to build long-lasting relationships aiming for our customers to become our partners.
We are fully certain, that it is the people involved in the business that make the difference, and this is why our team always goes the extra mile.
---
SILVER SPONSORS
PORT OF ALGECIRAS
The Port of Algeciras is the fourth major port in Europe in terms of Total Throughput, located at the Strait of Gibraltar, the natural maritime crossing of the East - West & North - South flow of mains maritime services.
The Port of Algeciras has become a Technical Maritime Center of reference in the Mediterranean Sea, thanks to the outstanding quality services granted by its Port Community, as for Bunker activity; Algeciras Port Authority is continuously cooperating closely with current bunkers operators and maritime authorities to enhance our current standard to the benefit of the overall shipping industry, focusing on sustainable future fuels, Digitalization & Innovation process to support the sector.
Web: www.apba.es
---
INNOSPEC MARINE
Innospec Marine as a leading supplier of marine additives offers a complete range of products focused on handling the complexities of fuel treatment at sea. We have the experience, market knowledge and technical expertise to work closely with ship operators to develop specific additive solutions that perform in any type of marine fuel.
Innospec Marine not only has the state-of-the-art technology available, our team also includes the world's leading experts in fuel treatment for the shipping industry. We operate on a worldwide scale providing our business operations with the type of global reach and resources few can match.
Technical sales activities on site are supported by comprehensive laboratory facilities offering a full range of fuel oil testing capabilities. Continuous development of new products ensures we can provide optimum products and services to all our customers.
With expertise in R&D, application development and logistics, our customers can expect unrivalled support and service commitment.
---
MODIFI
At MODIFI, we empower Small and Medium-Sized Businesses (SMEs) to trade internationally with digital trade finance. Many SMEs cannot afford to do business internationally without reliable access to finance but banks reject more than 50% of their requests, resulting in a devastating funding gap of $1.5 trillion USD. With innovative technology,
MODIFI strives to change this landscape, creating a global ecosystem for trade. With our platform, SMEs can apply for finance in under 10 minutes and have the money in their account within 48 hours.
We make trade finance easy, flexible and transparent, helping our partners grow their businesses and giving them peace of mind.
Web: www.modifi.com
---
NAVALMEX COMBUSTIBLES S.A. DE C.V.
Founded in 1996, Navalmex Combustibles S.A. de C.V. is Mexico's foremost physical supplier of marine fuels to vessels at the ports and anchorages of both Pacific and Gulf coasts.
Navalmex dominates the Mexican bunker theatre with a national fleet of 5 Gulf and 2 Pacific stationed barges. Fully Marpol Annex VI, SOLAS and ISO compliant operations also include truck deliveries to a wide variety of vessels requiring distillate and residual fuel under varying conditions.
Navalmex now guarantees nationwide compliance with ISO 8217:2010 specifications for RMG380/180 and LSMGO DMA, and has succeeded in attracting the establishment of Pacific Mexico's first independent laboratory at Manzanillo (AMSPEC), for the provision of key pre-delivery cargo specifications for buyers lifting bunker there.
As a member of the International Bunker Industry Association (IBIA), Navalmex is in its 20th year of successful operations and advancing from domestic to international prominence as the development of Mexico's position as a leading destination for ship fuel replenishment continues.
Web: www.navalmexcombustibles.com.mx
---
TROPIC OIL / SOL MARINE
Tropic Oil Company is the leading supplier of marine fuels and lubricant oils in the South Florida and Caribbean market.
Together with SOL Marine, both divisions under the Parkland Fuel Corporation family, we serve the fuel bunkering needs of all sectors of the petroleum market.
With over 60 years' experience in the industry, we have garnered a global reputation for high quality and dependable bunkering services offering competitive pricing and attractive payment terms to our customers around the world.
Web: www.tropicoil.com
---
VERITAS PETROLEUM SERVICES
We were the pioneers of marine fuel testing in 1981, plus bunker quantity surveys in 1987 and very quickly became established as a world-leading partner to the maritime industry. Before the International Marine Fuel Testing Standard, ISO8217, was introduced in 1987, we were already global-leaders in marine fuel quality testing and 40 years on, remain so to this day.
From the introduction of IMO MARPOL Annex VI in 2005, environmental legislation aimed at reducing SOx, NOx and Particulate-Matter emissions, has driven many developments in marine fuels and lubricants, with our innovations providing valued-solutions to the world's shipping fleet.
To achieve a sustainable shipping industry, attention is now focused on reducing CO2 and Green-House-Gas emissions over the next 30 years and we are at the forefront in fuel and oil advisory testing services supporting the maritime sector to achieve these goals.
Web: www.vpsveritas.com
---
BRONZE SPONSORS
CAMIN CARGO CONTROL
Camin Cargo Control (CCC) has been providing Inspection, Laboratory Testing and Additive Treatment services to the Petroleum Industry for over 30 years.
We currently operate in over 50 locations worldwide and have recently expanded our presence in Europe with, next to our Antwerp facility, a new laboratory in the Port of Rotterdam, herewith further improving our field and laboratory capabilities in the ARA region.
Our focus remains to maintain the highest level of service, quality and customer satisfaction throughout our industry as we continue to grow our presence.
Camin Cargo Control is especially proud to institute a new level of business responsiveness in achieving efficient, adaptive performance in today's inspection, laboratory and additive business.
Web: www.camincargo.com
---
GALP ENERGIA

Web: www.galp.com
---
INTERNATIONAL FUEL SUPPLIERS
International Fuel Suppliers is a Maltese based company providing specialised fuels to both the domestic, inland market as well as offshore to International shipping companies. With focus on the unique needs of our wide client base, we aim to provide a professional and reliable approach delivering high quality, industry standard fuels.
International Fuel Suppliers was established in 2014. It was founded by shareholders who have owned and operated marine tankers for over 15 years and therefore have in-depth knowledge and experience in the bunkering sector.
The Maltese Islands hold a strategic maritime position in the centre of the Mediterranean Sea – a connecting point between Europe and North Africa. Due to the nature of services offered by IFS, the position of the Maltese Islands is truly beneficial to the company.
IFS is part of a wider group of companies including a Ship Agency business, Palm Shipping and International Fender Providers Ltd, offering fenders, hoses and Mooring Master services for STS operations.
Web: www.ifs.com.mt
---
INTERTEK LINTEC
As a ship owner, operator or ship cargo stakeholder, your ability to run a profitable business is constantly being challenged by quality, quantity, reliability, and performance issues.
Intertek Lintec is the shipping community's gateway to Intertek's global network of state-of-the-art laboratory facilities and industry-leading technical Total Quality Assurance, helping to reduce and avoid costly delays, repairs, losses and other risks to your shipping business and operations.
---
PROPELLER FUELS
Propeller Fuels started life in 2017 as a supplier of marine gasoil to vessels in the UK, operating as a Division of Oil NRG, one of the UK's largest inland fuel distributors, and utilising their 120+ strong truck fleet and 5 product terminals.Due to rapid growth Propeller Fuels became stand alone in 2019, although Oil NRG still retains a significant shareholding.
Propeller has since expanded its activities into International marine fuel and lubricant supply & trading, adding hundreds of large and small globally based shipping companies as its customers, and has added several experienced traders and managers to its team, plus a second office in Athens, Greece. Further growth is planned to allow for better global coverage, and focus remains strongly on technology and innovation.
Propeller Fuels is a leading member of the newly formed Marine Fuels Alliance (MFA) which aims to raise standards, transparency, innovation, and technology in the wider marine fuel supply sector.
ASSOCIATE SPONSOR
SEAHAWK SERVICES
Seahawk Services is your Partner for Global Marine Fuel Quality and Quantity Inspection. With more than 25 years of experience in Marine Fuel Testing and Inspection, Seahawk Services provides cost-effective Fuel Oil Analysis and Bunker Quantity Survey as well as other services to assist our partners to achieve optimum fuel management and comply with marine fuel regulatory requirements.
Excellent client communication through one point of contact for all your fuel management needs.
We are Committed to Delivering Excellence without jeopardizing Quality or Integrity.
SUPPORTING ORGANISATION
INTERNATIONAL BUNKER INDUSTRY ASSOCIATION (IBIA)
The International Bunker Industry Association (IBIA) is the voice of the global bunker industry and represents all stakeholders across the industry value chain. Our membership includes ship owners/operators, bunker suppliers, traders, brokers, barging companies, storage companies, surveyors, port authorities, credit reporting companies, lawyers, P&I clubs, equipment manufacturers, shipping journalists and marine consultants. Today we have members in more than 80 countries.
IBIA represents the industry at the International Maritime Organization (IMO) as a consultative non-governmental organisation. IBIA was represented on the Expert Panel in 2007 which reported to IMO about the implications of proposed revisions to MARPOL Annex VI. IBIA attends all meetings of the Marine Environment Protection Committee (MEPC), the Maritime Safety Committee (MSC) and a number of Sub-Committees.
IBIA has also been granted "liaison status" with the International Standards Organisation (ISO). This enables IBIA to contribute to discussion regarding ISO 8217 and ISO 13739.
Web: https://ibia.net
---
MEDIA PARTNERS
BUNKERSPOT
Bunkerspot is a key source of quality information for all professionals working in the international bunker industry. Our aim is to provide a comprehensive, accurate – and always independent – view of the multi-faceted global marine fuels industry.
The bi-monthly Bunkerspot magazine, launched in February 2004, focuses on the technical, operational, commercial, environmental and legal aspects of bunkering, and also keeps its readers up to speed on innovations and trends in vessel and fuel efficiency technologies. This high profile and well respected publication is written by experienced bunker journalists and a team of top industry experts.
The Bunkerspot website includes a subscription-based real-time news and pricing service, as well as information channels, industry announcements, job moves and updates on conferences, exhibitions and other key events. An annual subscription also gives access to an unrivalled archive of news and features.
Web: www.bunkerspot.com
---
HELLENIC SHIPPING NEWS WORLDWIDE
Established in 2006, Hellenic Shipping News Worldwide (www.hellenicshippingnews.com) provides news on shipping and maritime trade, as well as shipbuilding, ports, marine insurance, shipping law, freights and commodities, energy-oil and of course stock markets and the global economy.
This makes it a "one-stop-shop" for everybody interested in shipping and all aspects affecting its course. Furthermore, a free daily newsletter with the most important news is delivered to thousands of listed recipients from more than 165 countries worldwide. Readers include shipping companies, ship owners and operators, ship managers, maritime institutions all over the world, charterers, stock brokers and analysts, investors, as well as virtually any stakeholder involved in the shipping industry.
On a monthly basis, we receive more than 405,000 readers. In terms of most readers per country, they include China, India, Singapore, Greece, USA, UAE, UK, Scandinavia, Turkey and Germany. Our readers come from virtually every aspect of the maritime community, i.e. ship owners primarily, charterers, banking executives, freight and commodity traders and investors.
Web: www.hellenicshippingnews.com
---
MANIFOLD TIMES
Manifold Times is the only independent bunker specialist media in Asia, where we have gained much popularity in Singapore since our January 2018 launch. Our proximity to the Asia market, combined with the established network of an experienced editorial team, form a strong foundation offering readers unparalleled insights starting from the world's key bunkering hub towards beyond.
---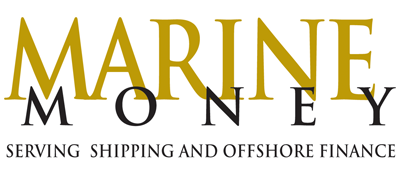 MARINE MONEY
Relied upon by shipowners, financiers, investors, ship managers, brokers, lawyers and accountants for the past 30 years, Marine Money International is constantly bridging the gap between shipowners and the international capital markets. Our publications, forums, books and other services are driven by a set of common goals: to make you money, save you money and provide you with access to investment opportunities and capital.
Web: www.marinemoney.com
---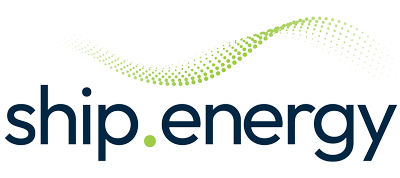 SHIP.ENERGY
ship.energy tracks the maritime sector's journey towards a decarbonised future. The platform gives shipping industry stakeholders the opportunity to learn more about cleaner marine fuels and propulsion technologies and to take part in the growing debate over how shipping and the bunker sector can actively and fully participate in the marine energy transition to zero emissions.
Published by Petrospot Limited, ship.energy is the go-to information hub for news, longer reads, interviews, and expert comment on new fuels, technologies and vessel efficiency. It also encourages and facilitates dynamic information exchange, allowing shipping and bunkering stakeholders to engage with energy and technology providers through polls, surveys, blogs, podcasts, and online discussions.
Sign up for FREE instant access.
Web: https://ship.energy