Sponsors & Supporters
GOLD SPONSORS
Cockett Marine Oil DMCC
Cockett Marine Oil was founded in the UK in 1979 by Neil Cockett, whose aim was to provide an independent specialist marine fuel service to the shipping industry. Over the past four decades, the organisation underwent rapid expansion with the opening of strategic global offices in locations such as the USA, Brazil, South Africa, the Netherlands, Turkey, India, China, Singapore and Australia.
Since 2012, Cockett Group has been 50% owned by Vitol, the world's largest energy and commodity group, and 50% by Grindrod, an integrated logistics and specialised services group, both with a combined industry experience of 150 years. In the same year, we moved our operational headquarters to Dubai as one of the world's prime east to west maritime hubs.
Today, Cockett Group is an international leader and acknowledged value-added reseller of marine fuels, lubricants and petroleum products, with an annual revenue in excess of US$2 billion. We currently employ over 180 employees representing 30+ nationalities based in 15 offices with 600 service points across five continents. Our multicultural working environment benefits our organisation and its counterparties by combining the best local business practices and international expertise to bridge business operations across the globe.
Web: www.cockettgroup.com
Glander International Bunkering
Since 1961, our experts at Glander International Bunkering have fuelled the global shipping industry with integrity, professionalism, and strong relationships. As one of the largest and oldest bunker trading firms worldwide, we operate from strategic locations in Dubai, Florida, Geneva, Mumbai, Montreal, Oslo, Tønsberg, Singapore and Valencia. Our partnerships with shipping and oil companies ensure smoother journeys, global coverage, and business growth.
Web: gibunkering.com
---
SILVER SPONSOR
AmSpec
For over 34 years, AmSpec has independently and accurately measured and analyzed petroleum and petrochemical products. AmSpec has seen significant growth in the last several years and currently has a staff of over 4,000.
The AmSpec Global Network consists of 150 facilities across 50 countries. AmSpec is capable of undertaking any type of inspection and laboratory testing requirements along with specialty services and projects. AmSpec maintains an extensive network of offices and laboratories, providing full coverage from offices located in major ports and other strategic locations.
AmSpec performs inspection and testing for many of the world's oil majors, traders, refiners and terminals.
Web: www.amspecllc.com
---
BRONZE SPONSORS
Bunker One
Bunker One is one of the world's leading physical suppliers of marine fuels, lubricants, related products and services for vessels worldwide.
Stemming from one of the oldest shipping companies in the world, Bunker One was founded in Denmark more than four decades ago and has rapidly developed into a respected physical supplier. Thanks to our global footprint, we provide supply in any corner of the world covering five regions: North America, South America, Northern Europe, MED and Asia. Bunker One combines physical supply capabilities with an international reselling platform to guarantee optimum supply solutions.
Drive your business forward with Bunker One's unique local expertise and global coverage. We know the true DNA of the bunker industry fostering long-lasting business relationships based on expert integrity, respect and trust established by our 79 experts in selected ports and a network of offices in 12 locations.
Bunker One. Fuelling Simplicity.
Web: www.bunkerone.com
Camin Cargo Control
Camin Cargo Control (CCC) has been providing Inspection, Laboratory Testing, and Additive Treatment services to the Petroleum Industry for 30 years. We operate in over 50 location servicing Europe (ARA region), key ports in the Gulf. East and West Coast US Harbors, Eastern Canada, as well as several Caribbean, Central, and South American Harbors.
Our focus is to follow the company's mission of maintaining the highest level of service, quality, and customer satisfaction throughout our industry as we continue to grow our presence. We continuously evaluate our services to meet and surpass the growing demands required by our clients.
CCC is especially proud to institute a new level of business responsiveness in achieving efficient, adaptive performance in today's Inspection, Laboratory, and Additive business. As a neutral third party, we determine and certify Quantity and Quality for custody transfers of bulk liquid, gaseous, and dry cargoes. All our Inspection and Laboratory services are consistent with the latest American Petroleum Institute (API) and American Society for Testing and Materials (ASTM) guidelines, government regulations, and industry protocols.
Web: www.camincargo.com
---
ASSOCIATE SPONSOR
SEAHAWK SERVICES
Seahawk Services is your Partner for Global Marine Fuel Quality and Quantity Inspection. With more than 25 years of experience in Marine Fuel Testing and Inspection, Seahawk Services provides cost-effective Fuel Oil Analysis and Bunker Quantity Survey as well as other services to assist our partners to achieve optimum fuel management and comply with marine fuel regulatory requirements.
Excellent client communication through one point of contact for all your fuel management needs.
We are Committed to Delivering Excellence without jeopardizing Quality or Integrity.
---
MEDIA PARTNERS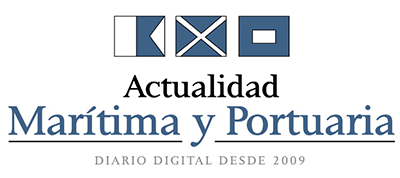 ACTUALIDAD MARITIMA Y PORTUARIA
Daily Offer of jobs into the maritime, port and logistics sectors. News, Vessels, Companies, Ports, Customs, Events …
Envíenos sus ofertas de trabajo y las publicaremos completamente GRATIS en un medio profesional y especializado.
Send us your job offers and will publish totally FREE in our professional and specialized media.
Web: www.actualidadmp.com
BUNKERSPOT
Bunkerspot is a key source of quality information for all professionals working in the international bunker industry. Our aim is to provide a comprehensive, accurate – and always independent – view of the multi-faceted global marine fuels industry.
The bi-monthly Bunkerspot magazine, launched in February 2004, focuses on the technical, operational, commercial, environmental and legal aspects of bunkering, and also keeps its readers up to speed on innovations and trends in vessel and fuel efficiency technologies. This high profile and well respected publication is written by experienced bunker journalists and a team of top industry experts.
The Bunkerspot website includes a subscription-based real-time news and pricing service, as well as information channels, industry announcements, job moves and updates on conferences, exhibitions and other key events. An annual subscription also gives access to an unrivalled archive of news and features.
Web: www.bunkerspot.com
MARINE BUNKER EXCHANGE
Marine Bunker Exchange's goal is to rationalise the bunker industry by focusing the necessary information on the one website – www.mabux.com is a one stop website!
The site is tailor-made for the marine bunker industry: it gives the user all the necessary tools to be able to assess the market.
It starts with the Oil Exchange; the so called 'Oil Futures' feature gives the user an idea of what is actually happening in the oil market at any particular moment. Oil facility also gives an indication of the forthcoming day's spot bunker price development.
The Spot Bunker Market is updated continuously throughout the day. The Oil-Future-Based prices, which includes information from a number of major ports, are updated every 30 seconds during trading hours. These prices are visible in parallel with the once-a-day Market Indications and give an early Price Warning as to which way the bunker market is heading.
Web: www.mabux.com
MANIFOLD TIMES
Manifold Times is the only independent bunker specialist media in Asia, where we have gained much popularity in Singapore since our January 2018 launch. Our proximity to the Asia market, combined with the established network of an experienced editorial team, form a strong foundation offering readers unparalleled insights starting from the world's key bunkering hub towards beyond.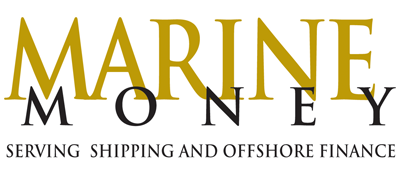 MARINE MONEY
Relied upon by shipowners, financiers, investors, ship managers, brokers, lawyers and accountants for the past 30 years, Marine Money International is constantly bridging the gap between shipowners and the international capital markets. Our publications, forums, books and other services are driven by a set of common goals: to make you money, save you money and provide you with access to investment opportunities and capital.
Web: www.marinemoney.com
MATRIX MARITIME MEDIA
Established in Apr. 2012, we are a publishing house based in Mumbai, India.
We have successfully published "The Bunker Book" which is dedicated to bunkering industry and "World Directory of Ship Suppliers" which is dedicated to marine equipment suppliers/ship chandlers globally.
Our website provides you with latest news and updated events of the entire shipping industry along with access to Maritime Directory section.
In its new development, we at Matrix Maritime Media take pleasure to announce our all new mobile application which will support both Android and IOS version. Expected to be launched by the end of March-2018, our app keeps you updated with Latest News, Industry Events, Latest Blogs and Maritime Directory section.
Web: www.matrixmaritimemedia.com
WORLDOILS PTE LTD
Worldoils is a company that combines the power of marketing as well as the in-house expertise for the Oil, Gas, Offshore and the Maritime industries. Worldoils' web portal www.worldoils.com has become a truly central platform for visitors who need information regarding oil and gas products and services, research, training, conferences, news and events as well as a popular advertising base for providers of Oil, Gas, Marine and Offshore services. Worldoils has also launched the jobs system and a marketplace. In the recent months, Worldoils has strengthened its position as a fast developing central place for buying and selling of land rigs, offshore rigs, barge rigs and other oilfield and subsea equipment.
Web: www.worldoils.com