MWG Sponsors & Supporters
DIAMOND SPONSOR
PENINSULA PETROLEUM GROUP
Peninsula Petroleum Group (PPG) was established in 1996 and is today the largest independent, global physical supplier and reseller of marine fuels and lubricants, with annual sales approaching 15 million metric tonnes.
From inception in Gibraltar, Peninsula Petroleum has today developed into a leading integrated bunker supplier with a presence throughout the supply chain; from cargo sourcing, storage, blending and logistics, all the way through to final delivery. Peninsula's fully integrated platform is unique in the industry and is a key strength for its customers, who trust PPG as a reliable supplier with a 23-year track record of delivery.
Peninsula Petroleum is currently a physical supplier in 15 ports worldwide and an active reseller in a further 500. With offices in 18 different locations, and representation in all of the world's key shipping, energy and trade finance centres, PPG is a truly global business. The group is justifiably proud of its Gibraltar roots and the Strait remains a key strategic hub for Peninsula as it continues to forge its conservative, international expansion strategy.
Web: www.peninsulapetroleum.com
GOLD SPONSOR
GIB OIL LTD
Gib Oil® provides quality fuel products and services for marine, aviation, and land-based industrial and retail customers in Gibraltar, and we are an authorised distributor for Shell® lubricants in Gibraltar.
Gib Oil is a wholly-owned subsidiary of World Fuel Services Corporation, a global leader in fuel logistics, specialising in the marketing, sale and distribution of marine, aviation, and land fuel products and related services. In 2010, World Fuel Services acquired Shell's® operations in Gibraltar, and Gib Oil became an authorised distributor for Shell lubricants in Gibraltar.
Web: www.giboil.com
---
WILHELMSEN SHIP SERVICE
With the largest Ships Agency network in the world, Wilhelmsen Ships Service provides full agency, husbandry, bunkering and protective agency services in 2,200 ports worldwide. Matching at the berth, local knowledge and expertise, coupled with our strict operational and safety standards – whether it is your vessels, crew, cargo, or disbursement funds, there is a reason why we are the commodity industry's trusted partner in port.
With an extensive portfolio of services available in every market and region, we handled 75,000 port calls last year. Supported by dedicated global support and industry leading online tools and analytics, our agents consistently make efficient port calls routine. Developing new and innovative ways to deliver Ships Agency services, we take competence, sustainability, safety, and unparalleled customer experiences one-step further.
Web: www.wilhelmsen.com
SILVER SPONSORs

DIVE MARINE SERVICES (GIBRALTAR) LIMITED
Dive Marine Services offers a full and comprehensive range of underwater services to a variety of clients globally, including ship operators, vessel managers, technical managers, shipyards, Governments and Defence contractors.
Our team of qualified commercial divers excel at specialist underwater tasks such as: repair and maintenance, hull cleaning and propeller polishing, permanent welding repairs, stabilization of leakages, propeller repairs, niche area cleaning, UWILD/Class Surveys and more, please visit our website below for further information.
---
GREEN PORTS GIBRALTAR
GREEN PORTS GIBRALTAR's plans, to take on the Port of Gibraltar's initiative to provide the shipping industry with a necessary service such as Port Reception Facility, have become a reality.
This service was regulated by the EU Directive 2000/59, commenced as from 1st January 2016.
The firm's operational fleet consists of a sizable floating storage unit, as well as collection and transportation tankers.

GREEN PORTS GIBRALTAR, having been fully licensed by the relevant authorities in Gibraltar, has delivered 3 vessels to the Port of Gibraltar since 1st January 2016. These vessels support all clients with a professional service without limitations on discharge volumes, oily parameters criteria or type of oily waste, including Low Flash products.
GREEN PORTS GIBRALTAR, being a member of GLOBAL GREEN PORTS Group, profits from its vast, yearlong experience in the field of liquid waste management, as Port Reception Facility providers, which have collected and treated millions of tons of ship-generated wastes, having thus contributed significantly to marine environmental protection.
Web: www.gp-gibraltar.com
---
HASSANS INTERNATIONAL LAW FIRM
Hassans International Law Firm is the largest firm in Gibraltar, offering a broad range of legal services to clients both locally and throughout the world.
Established in 1939 by Sir Joshua Hassan, the firm has grown in size and standing to become one of the world's leading law firms, comprising the largest number of top-ranked lawyers in Gibraltar.
Our team of Gibraltar lawyers possess a wide range of legal expertise, including corporate & commercial law, M&A, litigation, property law, maritime law and ship registration, funds, trust management, tax law and FinTech.
Web: www.gibraltarlaw.com
---
ISOLAS LLP
ISOLAS is a full-service Gibraltar law firm providing commercial and pragmatic advice to our corporate and personal clients.
ISOLAS is one of very few Gibraltar law firms with a team of specialist maritime lawyers. We are involved in the majority of shipping disputes in Gibraltar, as well as acting on behalf of major London shipping law firms.
We are an award-winning, market-leading practice based on putting our clients first, matching the needs of our clients to the best person for the job. With the legal expertise and dynamism of a firm at the vanguard of developments in legal solutions designed to tackle an ever-evolving range of issues, ISOLAS stays ahead of the curve and makes sure its clients are too.
---
MH BLAND GROUP OF COMPANIES
Established in Gibraltar as a port agency by Marcus Henry Bland in 1810, MH Bland & Co Ltd has an unrivalled history and tradition in Gibraltar and beyond. In recent years, the company has seen a dynamic expansion of its interests in the marine and tourism sectors.
No other company in the region offer our high standards or portfolio of in-house expertise and services. MH Bland prides itself on its extended family values and seeks to maintain its presence at the forefront of the markets within which it operates.
MH Bland is an engine room of Gibraltar's continued commercial success and resilience.
Web: www.mhbland.com
---
MARITIME MEDICAL SERVICES (MMS)
Maritime Medical Services Ltd (MMS) is Gibraltar's first-ever and only medical service solely dedicated to the maritime industry. MMS has a strong focus on all Maritime Health-related issues and offers services including the treatment of seafarers either out at sea or at MMS' new clinic in Gibraltar; Port Health Control (including COVID testing) and offering a range of medical examinations specifically for maritime trades.
MMS is also the first health company in Gibraltar for decades whereby each and every doctor operating under the MMS banner has been fully trained to board vessels out at sea and many ship operators have already benefitted from their ability to deliver expert medical care exactly where it is needed. With the current global focus on infectious diseases now more than ever there is a need for clinicians capable of coming out to vessels in order to examine seafarers and organise disembarkation when it is required.
MMS's medical team is led by Medical Director Dr Alvarez and Dr Wood, who between them have a wealth of experience in Port Health and medical knowledge of the maritime domain. They are supported by a pool of hand-picked and thoroughly trained doctors.
Web: www.mmsgibraltar.com
---
SHELL LNG
Global greenhouse gas emissions from marine vessels can be significantly reduced by switching to LNG as a fuel. Shell LNG can help improve air quality from ships, compared to heavy fuel oil, as it contributes virtually zero. Sulphur emissions and can help reduce particulates and NOx emissions. Shell LNG also offers a cost comparativesolution for ship-owners compared to traditional fuel oils.
Web: www.shell.com

---
VERENIGDE TANKREDERIJ B.V.
VT is your partner in maritime logistic services. We specialize in the Inland tanker shipping. We carry for various clients mineral oils, chemicals, bio-fuels and lubricating oils. VT is mainly active in European waters (ARA area, all Rhine river states and Sweden) and also has operations in Panama, Spain and Oman.
Web: www.vtgroup.nl
BRONZE SPONSORS
ALFASHIP GIBRALTAR
Alfaship is an independent ship agency located in Gibraltar and Spain, founded in the year 1988. Since those days, the company grew to a market leader with own offices in 10 major ports.

From the very beginning the agency activities were focused on the tramp market, and today, Alfaship is a well-known brand standing for high end expertise and professionalism in the attendance of dry and liquid bulk cargoes. In the recent years, our service range was extended to marine chartering field, customs brokerage, logistics operator and the specialization as offshore agent.

We are members of BIMCO, IBIA, FOSFA International, MEDCRUISE, and quality certified by ISO 9001, 14001, OHSAS 18001 and TRACE.
Alfaship Gibraltar is specialized in delivering 24/7 taylored services.
Speed, expertise and efficiency characterize our team and make us proud leaders in the bunkering market.
Optimising ships' turnaround in port, we save you time and costs.
Web: www.alfaship.agency

---
GAC Bunker Fuels Limited
GAC Bunker Fuels Limited (GBFL) is your go-to fuel and gasoil specialist and the only global trading house with an office in Egypt. The only bunkering company with integrated ISO 9001, 14001 and 45001 certifications for bunker procurement process, GBFL has a proven track record in delivering quality bunker fuels for over 30 years. We are also TRACE certified.
Powered by GAC Group, one of the world's largest providers of integrated shipping, logistics and marine services, GBFL focuses on establishing long-term relationships with our customers and helping them to reduce bunkering operations-related risks and costs. We can undertake:
- ISO-approved supplier vetting
- Utilise economies of scale in procurement for cost-effective prices
- Voyage plans for your fleet
- Coordinate with GAC agency and logistics teams to streamline procurement and minimise downtime
GBFL is committed to being net carbon zero by 2030. Contact us about alternative fuels such as biofuel and LNG, globally.
Web: www.gac.com

---
GIBRALTAR PORT OPERATORS ASSOCIATION (GPOA)
The GPOA is comprised of various companies which cater for all services on offer at the port of Gibraltar, focused on achieving its goals and objectives; ensuring that all its members abide by good work ethics and practices with the prime objective being, the continuance of Gibraltar port's excellent reputation worldwide.
Web: http://gibpoa.org
---
INCE
With a heritage reaching back 150 years, Ince is a dynamic international legal and professional services firm, with offices in nine countries across Europe, Asia and the Middle East. With over 500 people, including over 100 partners worldwide, Ince provides legal advice and strategic guidance to clients ranging from the world's oldest and biggest businesses operating across numerous industries to ultra-high net worth individuals.

About The Ince Group plc
The Ince Group is a dynamic international legal and professional services business with offices in nine countries across Europe, Asia and the Middle East. With over 900 people, including over 100 partners worldwide, The Ince Group delivers legal advice, strategic guidance and business solutions to clients ranging from the world's oldest and biggest businesses operating across numerous industries to ultra-high net worth individuals. Through its entrepreneurial culture and "one firm" approach, the business offers its clients over 150 years of experience, insight and relationships. The Group is driven by a unique team of passionate people whose broad expertise and deep sector specialisms provide their clients with solutions to all their complex legal and strategic needs.
Web: www.incegd.com
---
INTERTEK LINTEC
As a ship owner, operator or ship cargo stakeholder, your ability to run a profitable business is constantly being challenged by quality, quantity, reliability, and performance issues. Intertek Lintec is the shipping community's gateway to Intertek's global network of state-of-the-art laboratory facilities and industry-leading technical Total Quality Assurance, helping to reduce and avoid costly delays, repairs, losses and other risks to your shipping business and operations.
---
PORT AUXILIARY SERVICES (PAS)
Port Auxiliary Services Ltd (PAS) was established in 1999 in Gibraltar, one of the world's leading bunker ports, to represent DNVPS (Det Norske Veritas Petroleum Services), which is now VPS (Veritas Petroleum Services).
PAS began its expansion in the Mediterranean and Atlantic in 2013 with the creation of PAS (Spain) servicing Algeciras, Ceuta, Las Palmas, Tenerife and all other Iberian ports in the Peninsula. In 2015 the Piraeus office was established servicing all Greek islands including Crete. PAS further expanded in 2016 offering services in Malta.
With more than 20 years' experience in the field of bunker and cargo surveying, PAS has built on its strengths and has developed a reputation as one of the leading players in bunker and cargo surveying in the locations from which we operate.
Our clients and partners include major oil companies, traders, ship owners, charterers, buyers and fully accredited laboratories.
Web: https://portauxiliaryservices.com
---
VERITAS PETROLEUM SERVICES
We were the pioneers of marine fuel testing in 1981, plus bunker quantity surveys in 1987 and very quickly became established as a world-leading partner to the maritime industry. Before the International Marine Fuel Testing Standard, ISO8217, was introduced in 1987, we were already global-leaders in marine fuel quality testing and 40 years on, remain so to this day.
From the introduction of IMO MARPOL Annex VI in 2005, environmental legislation aimed at reducing SOx, NOx and Particulate-Matter emissions, has driven many developments in marine fuels and lubricants, with our innovations providing valued-solutions to the world's shipping fleet.
To achieve a sustainable shipping industry, attention is now focused on reducing CO2 and Green-House-Gas emissions over the next 30 years and we are at the forefront in fuel and oil advisory testing services supporting the maritime sector to achieve these goals.
Web: www.vpsveritas.com
HAND SANITISER STATIONS

COLLEGE CLINIC LIMITED
College Clinic has been providing emergency and routine medical attention to seafarers transiting through the port of Gibraltar since 1994. We have a team of doctors who are experienced and trained in shipping medical case management, including attendance on board for emergency extraction of critically ill or injured patients from the vessel to our local medical facilities.
Our team of doctors is backed up by a wide range of specialists. We have strong alliances with reputable and well-respected hospitals. College Clinic provides the most comprehensive service to seafarers with medical needs visiting Gibraltar.
Our facility is designed so that patients can be attended in comfort and safety. We operate within an ISO 9001 quality management system.
Ethics and compassion are the cornerstone of our work.
---
CO-HOSTED BY
HM GOVERNMENT OF GIBRALTAR
Web: www.gibraltar.gov.gi
---
GIBRALTAR PORT AUTHORITY
The Gibraltar Port Authority was established in 2005. Its strategy is to build on Gibraltar's unique geographical position and provide a vital link between all shipping stakeholders in order to deliver the best possible service to visiting ships, in a safe and efficient operating environment. As part of delivering this core function, we manage safety of navigation, as well as regulating the various activities which are carried out in our waters. Notable among these is the regulation of the bunkering industry, for which we continue to attract international recognition for our best practice. The vision for the future builds on this success, and extends this level of partnership and transparency to all sectors of the industry at our Port.
All operational matters including navigational safety and the smooth running of the Port are overseen by The Captain of the Port .
The Port Authority's main functions are:
• Monitoring and control of all vessel movements for British Gibraltar Territorial Waters (BGTW) in support of port operations and navigational safety;
• Provision and monitoring of port security including provision of security controls within restricted and controlled zones;
• The licensing of Port operations;
• Search and Rescue in BGTW;
• Pollution prevention and response;
• Control of operations within BGTW.
---
GIBRALTAR MARITIME ADMINISTRATION
---
UNIVERSITY OF GIBRALTAR MARITIME ACADEMY
The University of Gibraltar Maritime Academy offers the technical STCW training required for cadets completing the University BSc Maritime programme and aims to continue expanding its portfolio to cover different sectors in the industry including but not limited to superyachts, marine offshore and renewables. Those officers who would like to progress through the ranks to become senior officers and or Captains / Chief Engineers, will be able to complete the required examinations at the University of Gibraltar Maritime Academy.
Web: www.unigib.edu.gi
event organiser
PETROSPOT LTD
Petrospot is an independent publishing, training and events organisation focused on the maritime, energy and transportation industries.
Based in Oxfordshire, England, Petrospot was established in May 2003 by Llewellyn Bankes-Hughes (Managing Director). He is supported by Lesley Bankes-Hughes (Director of Publishing/Executive Editor) and backed by a highly professional team.
It delivers the highest quality strategic information in the most comprehensive and convenient formats – via magazines, websites and books, or face to face in conferences, exhibitions, seminars and training courses.
Petrospot works very closely with government and industry in many countries and organises some of the biggest, most popular and prestigious shipping and bunkering events in the world. In the marine fuels sector, Petrospot organises events as diverse as: Maritime Week Americas, Maritime Week Africa, Maritime Week Gibraltar, Maritime Week Las Palmas, Portugal Shipping Week, the Middle East Bunkering Convention and ARACON. The Petrospot Academy runs a range of well-respected training courses and in-house training around the world, including the Oxford Bunker Course, BunkerExperience and An Introduction to Shipping. Petrospot also co-owns and runs London International Shipping Week.
Web: www.petrospot.com

supporting organisations
INTERNATIONAL BUNKER INDUSTRY ASSOCIATION (IBIA)
The International Bunker Industry Association (IBIA) is the voice of the global bunker industry and represents all stakeholders across the industry value chain. Our membership includes ship owners/operators, bunker suppliers, traders, brokers, barging companies, storage companies, surveyors, port authorities, credit reporting companies, lawyers, P&I clubs, equipment manufacturers, shipping journalists and marine consultants. Today we have members in more than 80 countries.
IBIA represents the industry at the International Maritime Organization (IMO) as a consultative non-governmental organisation. IBIA was represented on the Expert Panel in 2007 which reported to IMO about the implications of proposed revisions to MARPOL Annex VI. IBIA attends all meetings of the Marine Environment Protection Committee (MEPC), the Maritime Safety Committee (MSC) and a number of Sub-Committees.
IBIA has also been granted "liaison status" with the International Standards Organisation (ISO). This enables IBIA to contribute to discussion regarding ISO 8217 and ISO 13739.
Web: www.ibia.net
---
INTERNATIONAL SHIP SUPPLIERS & SERVICES ASSOCIATION
The International Shipsuppliers & Services Association (ISSA) is the international association representing nearly 1,500 quality ship suppliers around the world.
The Association was formed in 1955 and holds Non-Governmental Organisation status at the International Maritime Organization in London.
It boasts 39 national associations of ship suppliers as full ISSA members as well as associate members in 51 other countries where no national association exists.
ISSA members have to undergo a rigorous vetting procedure before gaining admittance and our members and the goods and services they offer can be found in every major port in the world.
---
MARINE FUELS ALLIANCE
The marine fuels supply industry is changing with increasing pace and diversity, but are the physical suppliers adapting accordingly and sufficiently to meet the expectations of their key stakeholders?
The Marine Fuels Alliance (MFA) sets out to address the significant and complex range of issues that bunker suppliers face in the coming years. The MFA endeavours to develop a unique network between the global regions, to ensure its members are able to achieve their potential with access to resources in a new and more efficient way.
The MFA is here to provide the structure and with that, the confidence to engage together and develop new business. In doing so, the intention is to connect, support and promote in new markets in a new way.
Web: www.marinefuelsalliance.com
---
ROYAL NAVY
In times of conflict or peace, the Royal Navy is key to the prosperity of Britain and the stability of the high seas. The Naval Service brings together the men and women of the Royal Navy, the Royal Marines and the Royal Fleet Auxiliary.
Web: www.royalnavy.mod.uk
---
VISIT GIBRALTAR
media partners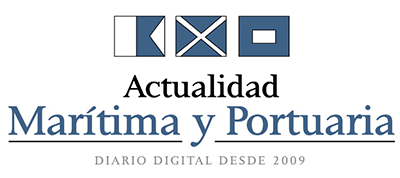 ACTUALIDAD MARITIMA Y PORTUARIA
Daily Offer of jobs into the maritime, port and logistics sectors. News, Vessels, Companies, Ports, Customs, Events …
Envíenos sus ofertas de trabajo y las publicaremos completamente GRATIS en un medio profesional y especializado.
Send us your job offers and will publish totally FREE in our professional and specialized media.
Web: www.actualidadmp.com
---
BUNKERSPOT MAGAZINE
Bunkerspot is a key source of quality information for all professionals working in the international bunker industry. Our aim is to provide a comprehensive, accurate – and always independent – view of the multi-faceted global marine fuels industry.
The bi-monthly Bunkerspot magazine, launched in February 2004, focuses on the technical, operational, commercial, environmental and legal aspects of bunkering, and also keeps its readers up to speed on innovations and trends in vessel and fuel efficiency technologies. This high profile and well respected publication is written by experienced bunker journalists and a team of top industry experts.
The Bunkerspot website includes a subscription-based real-time news and pricing service, as well as information channels, industry announcements, job moves and updates on conferences, exhibitions and other key events. An annual subscription also gives access to an unrivalled archive of news and features.
Web: www.bunkerspot.com
---
HELLENIC SHIPPING NEWS WORLDWIDE
Established in 2006, Hellenic Shipping News Worldwide (www.hellenicshippingnews.com) provides news on shipping and maritime trade, as well as shipbuilding, ports, marine insurance, shipping law, freights and commodities, energy-oil and of course stock markets and the global economy.

This makes it a "one-stop-shop" for everybody interested in shipping and all aspects affecting its course. Furthermore, a free daily newsletter with the most important news is delivered to thousands of listed recipients from more than 165 countries worldwide. Readers include shipping companies, ship owners and operators, ship managers, maritime institutions all over the world, charterers, stock brokers and analysts, investors, as well as virtually any stakeholder involved in the shipping industry.

On a monthly basis, we receive more than 405,000 readers. In terms of most readers per country, they include China, India, Singapore, Greece, USA, UAE, UK, Scandinavia, Turkey and Germany. Our readers come from virtually every aspect of the maritime community, i.e. ship owners primarily, charterers, banking executives, freight and commodity traders and investors.
Web: www.hellenicshippingnews.com
---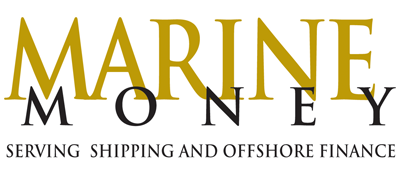 MARINE MONEY
Relied upon by shipowners, financiers, investors, ship managers, brokers, lawyers and accountants for the past 30 years, Marine Money International is constantly bridging the gap between shipowners and the international capital markets. Our publications, forums, books and other services are driven by a set of common goals: to make you money, save you money and provide you with access to investment opportunities and capital.
Web: www.marinemoney.com
---
ROBBAN ASSAFINA
"Robban Assafina" is the leading Arabian/English Middle Eastern & North African Maritime Magazine, Website, & Smart Phones' application, specialized in Shipping, Ships, Offshore & Marine Technology.
With 6 issues/year and more than 10k website visitors/month, "Robban Assafina" will continue serving and covering the latest maritime news, innovations, regulations, and events.
Published in Lebanon by Oceanic Spark Sarl, with a specialized crew of Maritime Experts, Masters & Engineers, who focus directly on shipbuilding, ships, ports, yachts, and everything related to the world of marine navigation, communication and machineries.
---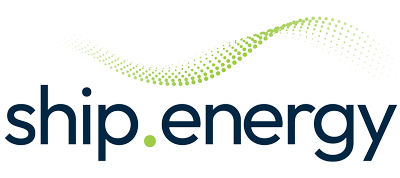 SHIP.ENERGY
ship.energy tracks the maritime sector's journey towards a decarbonised future. The platform gives shipping industry stakeholders the opportunity to learn more about cleaner marine fuels and propulsion technologies and to take part in the growing debate over how shipping and the bunker sector can actively and fully participate in the marine energy transition to zero emissions.
Published by Petrospot Limited, ship.energy is the go-to information hub for news, longer reads, interviews, and expert comment on new fuels, technologies and vessel efficiency. It also encourages and facilitates dynamic information exchange, allowing shipping and bunkering stakeholders to engage with energy and technology providers through polls, surveys, blogs, podcasts, and online discussions.
Sign up for FREE instant access.
Web: https://ship.energy
---
SHIP MANAGEMENT INTERNATIONAL
Ship Management International is the only maritime magazine dedicated to the information needs of the ship owner and the ship manager. Its editorial, both hard copy and online, is must-read, highly valued and totally objective and thought-provoking.
Web: www.shipmanagementinternational.com
---
THE SHIP SUPPLIER
The ISSA Ship Supplier magazine is the leading publication for the global ship supply industry. It is also the official publication of ISSA – The International Ship Suppliers & Services Association.
Published quarterly, The ISSA Ship Supplier magazine is distributed to all ISSA members as well as purchasing managers within the world's leading ship owning, operating and management companies. In each issue, our team of top writers and reporters bring you the very latest ship supply news and information from around the world. As the leading publication in the ship supply and chandlery sector, The ISSA Ship Supplier is the ideal medium for advertising your company and services.
---
WORLDOILS
Worldoils is a company that combines the power of marketing as well as the in-house expertise for the Oil, Gas, Offshore and the Maritime industries. Worldoils' web portal www.worldoils.com has become a truly central platform for visitors who need information regarding oil and gas products and services, research, training, conferences, news and events as well as a popular advertising base for providers of Oil, Gas, Marine and Offshore services. Worldoils has also launched the jobs system and a marketplace.
In the recent months, Worldoils has strengthened its position as a fast developing central place for buying and selling of land rigs, offshore rigs, barge rigs and other oilfield and subsea equipment.
Web: www.worldoils.com