MWG Sponsors & Supporters
silver SPONSOR
GIBDOCK

Gibdock has a long standing reputation for providing the highest standard in shipyard services in one of the most convenient locations in Europe. Situated in the Strait of Gibraltar at the gateway between the Mediterranean and the Atlantic, Gibdock offers comprehensive repair, maintenance and conversion in its three dry docks and protected deep-water port.

Gibdock's commitment to professionalism and safety is certified by the standards maintained in every area of the yard. With customer service and confidence in mind, the team at Gibdock is united by a shared professional spirit. Every aspect of the shipyard, from training to individual technical skills, quality control and safety is operated to meet the highest international standards including ISO9001:2017, ISO14001:2017 and ISO 45001:2018.
Web: www.gibdock.com
BRONZE SPONSOR
INTERTEK LINTEC
As a ship owner, operator or ship cargo stakeholder, your ability to run a profitable business is constantly being challenged by quality, quantity, reliability, and performance issues. Intertek Lintec is the shipping community's gateway to Intertek's global network of state-of-the-art laboratory facilities and industry-leading technical Total Quality Assurance, helping to reduce and avoid costly delays, repairs, losses and other risks to your shipping business and operations.
Web: intertek-lintec.com
---
associate SPONSORs
GIBRALTAR PORT OPERATORS ASSOCIATION (GPOA)
The GPOA is comprised of various companies which cater for all services on offer at the port of Gibraltar, focused on achieving its goals and objectives; ensuring that all its members abide by good work ethics and practices with the prime objective being, the continuance of Gibraltar port's excellent reputation worldwide.
Web: http://gibpoa.org
---
SEAHAWK SERVICES
Seahawk Services is your Partner for Global Marine Fuel Quality and Quantity Inspection. With more than 25 years of experience in Marine Fuel Testing and Inspection, Seahawk Services provides cost-effective Fuel Oil Analysis and Bunker Quantity Survey as well as other services to assist our partners to achieve optimum fuel management and comply with marine fuel regulatory requirements.
Excellent client communication through one point of contact for all your fuel management needs.
We are Committed to Delivering Excellence without jeopardizing Quality or Integrity.
supporting organisations
GIBRALTAR-ISRAEL CHAMBER OF COMMERCE (GIBRAEL)
The Gibraltar-Israel Chamber of Commerce (Gibrael) was founded in 2015 in cooperation with the Government of Gibraltar, the Israeli Ministry of Economy and the Israeli Embassy in London. The objective of Gibrael is to promote, strengthen and encourage bilateral trade relations between Gibraltar and Israel and acts as the first port of call for Gibraltar businesses or individuals requiring information about doing business in Israel, and vice-versa. Since inception, Gibrael has been instrumental in bringing a wide range of Israeli technologies and innovations to Gibraltar, in various sectors, and has put Gibraltar on the map both in Israel and throughout the Jewish world internationally.
Web: www.gibrael.org
---
INTERNATIONAL BUNKER INDUSTRY ASSOCIATION (IBIA)
The International Bunker Industry Association (IBIA) is the voice of the global bunker industry and represents all stakeholders across the industry value chain. Our membership includes ship owners/operators, bunker suppliers, traders, brokers, barging companies, storage companies, surveyors, port authorities, credit reporting companies, lawyers, P&I clubs, equipment manufacturers, shipping journalists and marine consultants. Today we have members in more than 80 countries.
IBIA represents the industry at the International Maritime Organization (IMO) as a consultative non-governmental organisation. IBIA was represented on the Expert Panel in 2007 which reported to IMO about the implications of proposed revisions to MARPOL Annex VI. IBIA attends all meetings of the Marine Environment Protection Committee (MEPC), the Maritime Safety Committee (MSC) and a number of Sub-Committees.
IBIA has also been granted "liaison status" with the International Standards Organisation (ISO). This enables IBIA to contribute to discussion regarding ISO 8217 and ISO 13739.
Web: www.ibia.net
---
ROYAL NAVY
In times of conflict or peace, the Royal Navy is key to the prosperity of Britain and the stability of the high seas. The Naval Service brings together the men and women of the Royal Navy, the Royal Marines and the Royal Fleet Auxiliary.
Web: www.royalnavy.mod.uk
---
VISIT GIBRALTAR
media partners

BUNKERSPOT MAGAZINE
Bunkerspot is a key source of quality information for all professionals working in the international bunker industry. Our aim is to provide a comprehensive, accurate – and always independent – view of the multi-faceted global marine fuels industry.
The bi-monthly Bunkerspot magazine, launched in February 2004, focuses on the technical, operational, commercial, environmental and legal aspects of bunkering, and also keeps its readers up to speed on innovations and trends in vessel and fuel efficiency technologies. This high profile and well respected publication is written by experienced bunker journalists and a team of top industry experts.
The Bunkerspot website includes a subscription-based real-time news and pricing service, as well as information channels, industry announcements, job moves and updates on conferences, exhibitions and other key events. An annual subscription also gives access to an unrivalled archive of news and features.
Web: www.bunkerspot.com
---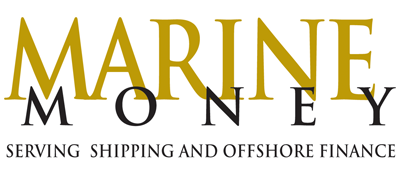 MARINE MONEY
Relied upon by shipowners, financiers, investors, ship managers, brokers, lawyers and accountants for the past 30 years, Marine Money International is constantly bridging the gap between shipowners and the international capital markets. Our publications, forums, books and other services are driven by a set of common goals: to make you money, save you money and provide you with access to investment opportunities and capital.
Web: www.marinemoney.com
---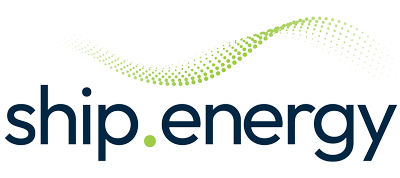 SHIP.ENERGY
ship.energy tracks the maritime sector's journey towards a decarbonised future. The platform gives shipping industry stakeholders the opportunity to learn more about cleaner marine fuels and propulsion technologies and to take part in the growing debate over how shipping and the bunker sector can actively and fully participate in the marine energy transition to zero emissions.
Published by Petrospot Limited, ship.energy is the go-to information hub for news, longer reads, interviews, and expert comment on new fuels, technologies and vessel efficiency. It also encourages and facilitates dynamic information exchange, allowing shipping and bunkering stakeholders to engage with energy and technology providers through polls, surveys, blogs, podcasts, and online discussions.
Sign up for FREE instant access.
Web: https://ship.energy
event organiser

PETROSPOT LTD
Petrospot is an independent publishing, training and events organisation focused on the maritime, energy and transportation industries.
Based in Oxfordshire, England, Petrospot was established in May 2003 by Llewellyn Bankes-Hughes (Managing Director). He is supported by Lesley Bankes-Hughes (Director of Publishing/Executive Editor) and Jerry Carter (Director – Sales) and backed by a highly professional team.
It delivers the highest quality strategic information in the most comprehensive and convenient formats – via magazines, websites and books, or face to face in conferences, exhibitions, seminars and training courses.
Petrospot works very closely with government and industry in many countries and organises some of the biggest, most popular and prestigious shipping and bunkering events in the world. In the marine fuels sector, Petrospot organises events as diverse as: Maritime Week Americas, Maritime Week Africa, Maritime Week Gibraltar, Maritime Week Las Palmas, Portugal Shipping Week, the Middle East Bunkering Convention and ARACON. The Petrospot Academy runs a range of well-respected training courses and in-house training around the world, including the Oxford Bunker Course, BunkerExperience and An Introduction to Shipping. Petrospot also co-owns and runs London International Shipping Week.
Web: www.petrospot.com